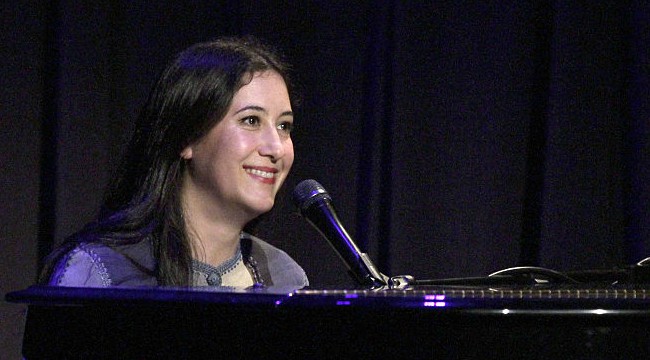 Vanessa Carlton (who is a Cam'ron fan) was not here for Chris Brown's show of support on International Women's Day, and today she gave him a piece of her mind on Instagram. Chris posted a video of her hit single "A Thousand Miles" on his Instagram in an honestly ill-timed post for this special day for women. In the now-deleted post he said that the song is "lit forever"– but Vanessa's fans thought otherwise and started tagging her in the post.
Vanessa responded on her Instagram, dragging him for using the song — adding that she supports survivors of domestic violence, in reference to Chris' 2009 domestic abuse incident with Rihanna. After posting her statement, she made her Instagram private, likely avoid the wrath of #TeamBreezy:
Chris responded in kind, saying that he was a huge fan of the song, before clapping back at Vanessa. He claimed that she was using International Women's Day as a platform to spread "hatred." He deleted this post before leaving a parting shot for her — a popular scene from the awful movie White Girls that features "A Thousand Miles":
This post about Carlton isn't an anomaly in the weird behavior Chris Brown. A cursory glance at his Instagram will take viewers on a warped trip through the troubled singer's mind, as it's filled with self-aggrandizing images of himself as Black Panther's T'Challa:
As well as the singer's own views on whether the Space Race was real or fake:
https://www.instagram.com/p/BgDFedUF0Ee/?hl=en&taken-by=chrisbrownofficial
Chris' reckless Instagram posts notwithstanding, salute to Vanessa Carlton for drawing a line with him on International Women's Day.