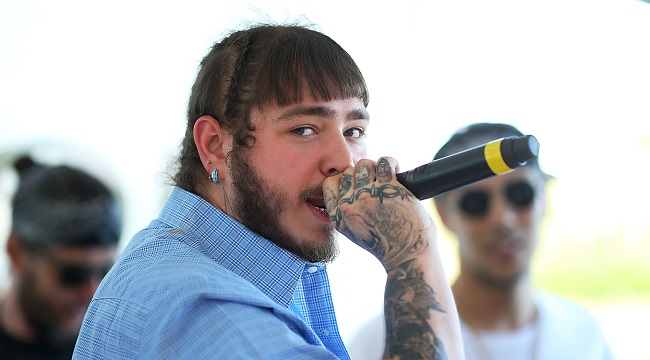 Post Malone and 21 Savage's "Rockstar" made waves not only because it was a catchy track, but because its rise to No. 1was a bit controversial. The song was at its hottest around the same period that Billboard announced it would begin factoring Youtube streams into their chart formula.
Republic Records, Post's record label, uploaded a video to Youtube in October that consisted solely of a loop of "Rockstar's" hook. The video got over 40 million views, and there was some discussion about whether it helped the song get to number one. The controversy may have had something to do with Billboard lowering the impact of YouTube streams in their chart formula. Feeling the heat, it looks like YouTube has nipped that practice in the bud heading into 2018.
Pitchfork reports that Youtube will no longer count the looped videos within their total streaming numbers. A spokesperson told the outlet that, "loop videos that feature misleading and inaccurate metadata violate Youtube policies and we are actively working to have them removed."
The practice was clever, but a bit devious considering that the loops were timed the exact lengths of the original songs. A user could click the loop video thinking it was the original song, which inadvertently helps the song's streaming totals.