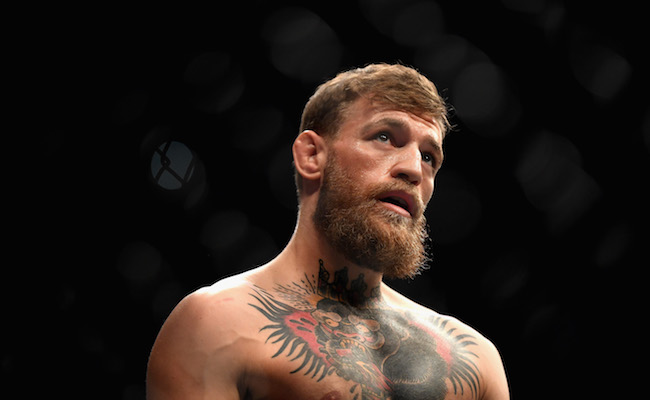 Just two days after Khabib Nurmagomedov (27-0) submitted Conor McGregor (21-4) at UFC 229 for the lightweight championship, UFC president Dana White told ESPN that the former champion has already requested a rematch.
White acknowledged he'll have to "see what happens" after Nurmagomedov and McGregor fought members of each other's camps inside and outside the octagon following the title fight. The Nevada State Athletic Commission chairman acknowledged Monday that it will file complaints against both McGregor and Nurmagomedov.
The UFC president was noncommittal on what happens next. While noting that McGregor had asked for another fight with Nurmagomedov, he also pointed out that former interim champion Tony Ferguson "looked amazing" and he'll have to see how things play out. Ferguson was the UFC lightweight champion before a devastating knee injury removed him from a scheduled bout with Nurmagomedov and White stripped the title from him.
Nurmagomedov and McGregor engaged in a war of words over the last few years leading up to Saturday's highly-anticipated fight, and their rivalry is easily the hottest in the UFC right now. If the organization hopes to get Nurmagomedov back in the octagon — facing McGregor, Ferguson or anyone else — they're going to have to pay the man, according to his teammate Luke Rockhold, who announced as much on Ariel Helwani's MMA Show, per ESPN. Nurmagomedov is going to want a "record-breaking number" according to Rockhold.
All of this talk of a next fight remains just that until a decision on a fine or suspension is made by the NSAC, which is expected sometime in November.