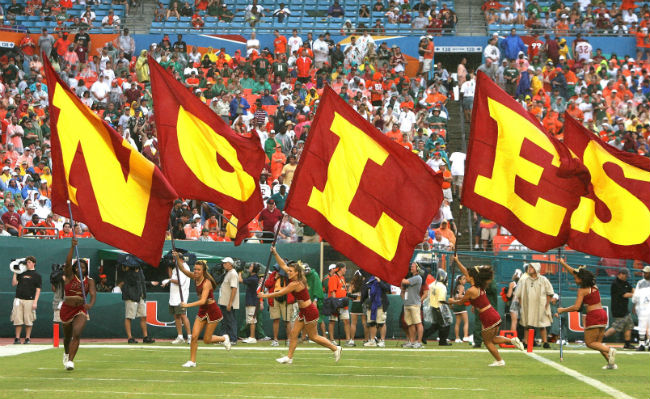 As Hurricane Irma made landfall on the state of Florida on Saturday night, the college football teams playing in the state continued to shuffle their schedules around. On Thursday, the University of Miami announced it wouldn't play its scheduled road game at Arkansas State, which was scheduled for Saturday.
The problem with canceling that game, however, is that the two teams didn't have any open dates that matched up in their schedules. That means the game was cancelled altogether. Miami and Florida State announced further changes on Saturday, with their scheduled game this month moving to October.
The ACC announced on Saturday that Florida State and Miami would not play on Sept. 16, but instead on Oct. 7. Georgia Tech and Miami, meanwhile, will play on Oct. 14.
According to the conference, the move gives each team equal time to rest.
"Our thoughts and prayers are with everyone who is feeling the effects of Hurricane Irma," ACC commissioner John Swofford said. "As important as football is to all of us, these kind of events provide perspective when you're talking about life-threatening events and the aftermath ramifications."
I'm just glad the game will be played after all, as it gives us another opportunity to see Miami's glorious turnover chain handed out when someone comes up big on defense. Hopefully everyone stays safe in Florida and we can get back to enjoying goofy things like that soon enough.