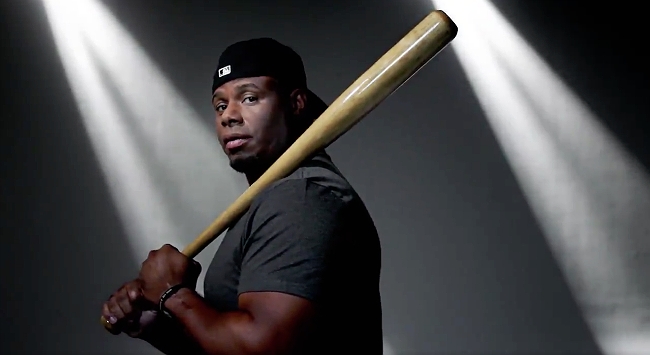 The MLB playoffs begin in earnest on Tuesday, though the extension of the regular season by a game for four teams did essentially qualify for the start of the postseason if you really think about it. The Dodgers and Brewers winning on Monday afternoon finally set the postseason schedule, though, and it officially gets underway on Tuesday night with the National League Wild Card game.
In honor of the Rockies and Cubs squaring off for a shot at the Brewers later in the week, and the postseason at large, Major League Baseball unveiled a commercial to get fans excited about playoff baseball. It's easy to get excited about such things, especially if your team is in the postseason, but this campaign is much different than ones the league has put together in the past.
In short, it's a plain dismissal of many of the things traditional baseball fans might hate about where the game is going.
The spot addresses many of the unwritten rules of baseball that everyone seems to wring their hands about: watching a sure home run at home plate, which "shows up" the pitcher. Bat flips. All the things that get people plunked in the name of setting a tone or evening a score. Showboating. Immaturity. Cocky. Flashy. All the things that young talent gets accused of in
No more talk," says Ken Griffey Jr., who narrates the piece and is shown wearing his trademark backwards Mariners cap and holding a bat. "Let the kids play."
It's actually kind of surprising that MLB would advertise a break from that, but what they're trying to do here is embrace what will make the game appeal to fans who don't already have their 401ks vested. Bat flips are cool. Home runs are fun. And young players are changing the way the game is played. This commercial argues that it's for the better, and that they should be encouraged.
The youth movement in baseball, with Ronald Acuña Jr., Mookie Betts and dozens of other budding superstars has changed the way the game is played and brought new life to teams and fan bases alike. And part of that change is an embracing a splash of color outside of the uniform norms, too. Much like basketball and football, baseball players are customizing their cleats in really unique ways this postseason. Adidas announced its "Splash" pack prior to the start of the playoffs, and it's very much a dunking of color on the typical white cleat.
MLB deciding to focus on young players and what matters to them, and not the majesty of the game, is smart. Sports are supposed to be fun. Playoff baseball certainly is, and this spot definitely puts you in the mood to watch some young studs shine. It's going to be a really great — and colorful — month of baseball.