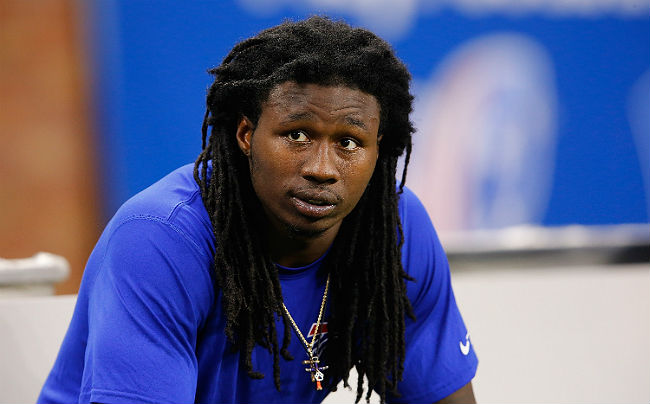 Skepticism in this world is healthy. You shouldn't trust everything you hear. But sometimes it's best to simply believe in science and move on to more important things.
The Earth, for example, is round. This was something we put to bed a few centuries ago. But if you can even remember back that far in this nightmarish timeline we call life, Kyrie Irving made a bit of a splash at the NBA All-Star weekend in New Orleans when he stated his belief that the Earth, the planet on which we reside, is actually flat.
Things have changed since then. Irving's then-teammate LeBron James slyly supported him in his statement, but Irving is a Boston Celtic now. His new Celtics teammate Jaylen Brown appears ready to challenge him about his beliefs. But Irving is not the only professional athlete who believes NASA is lying to the good people of Earth.
Los Angeles Rams wide receiver Sammy Watkins also thinks the Earth is flat. That's according to reporter Lindsey Thiry, who talked to Watkins about science and stuff on Tuesday.
https://twitter.com/LindseyThiry/status/910305424653541376
Now, again, skepticism is good. It's an important part of our lives and essential to media literacy. But much like Irving and Watkins not believing the science of our universe, sometimes it's not necessary to question something. For example, one Twitter user questioned where Thiry got her information from, which actually led to a pretty funny exchange.
Watkins was traded to Los Angeles a day after Buffalo's first preseason game, so the LA media is clearly still getting to know Sammy. They've already found some new territory that certainly wasn't covered during his days in Buffalo.