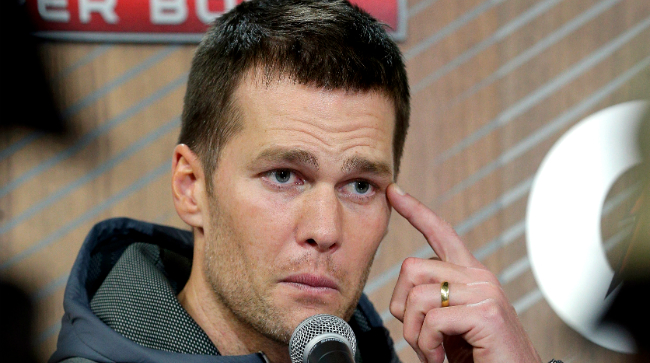 Tom Brady is legendarily unwilling to give controversial opinions on anything, but apparently the same isn't as true of his father, Tom Brady Sr. The elder Tom, as you might imagine, has an axe to grind with Roger Goodell for the handling of Deflategate, and it's beginning to embarrass his son.
On January 27th, Tom Sr. went off on Goodell in an interview with a San Francisco radio station, calling the commissioner's actions "reprehensible" and summing it up thusly:
"[Goodell] went on a witch hunt and got in way over his head and had to lie his way out in numerous ways and the reality is that Tommy never got suspended for deflating footballs. He got suspended because the court said that he could, Roger Goodell could do anything he wanted to do to any player for any reason whatsoever. That's what happened. The NFL admitted they had no evidence on him."
It's a strong take, word for word what one might expect an aggrieved Brady or Patriots fan to believe, which is to say it's not especially controversial. But it still was too spicy for Tom Jr., who joked about being embarrassed by the comments at Super Bowl media day:
"I've banned my Dad from talking, so he's no longer available to the media," Brady said with a chuckle.
After that, Brady spoke at length about the love and admiration he has for his father, which we're sure is genuine, just so long as he stops talking to the media.
(Via WEEI)