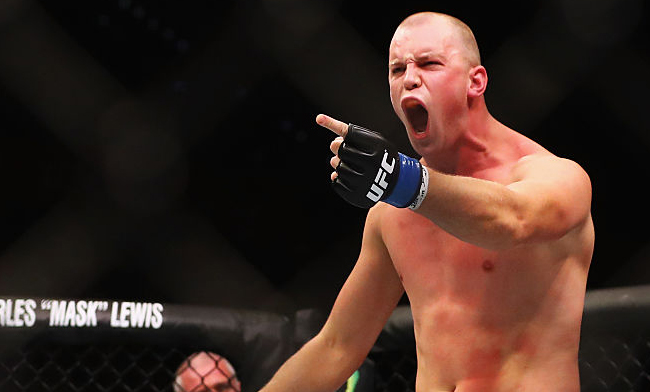 In what will no doubt be billed as the Tallest Fight in UFC history, all seven feet of Stefan "Skyscraper" Struve will take on the 6-7 Alexander Volkov in a battle of the tall people at UFC Rotterdam September 2nd. In fact, this is being called the tallest fight in UFC history. With the heavyweight division needing some clarity in the back half of the top ten, a gigantic fight like this will do nicely.
Let's look at how Struve towers above his opponents, shall we?
Volkov is a former M-1 and Bellator heavyweight champion who seems like he's improving every fight out. A tough thing to do considering the difficulty of staying upright in the heavyweight division where finishes are plentiful. He's 2-0 in the UFC, most recently destroying Roy Nelson who has packed his things and headed off to Bellator.
Struve is currently on a tear after having his career threatened by an enlarged heart. In his last few fights, he's looked better than ever, finally using his size to his advantage. Now, all of that is pretty much null since Volkov will be able to reach him, and definitely has a speed advantage.
Something of note: when combined, the 13 foot, seven inches of Alexander Struve would add up to 2.6 Mighty Mouse Johnsons. The more you know.