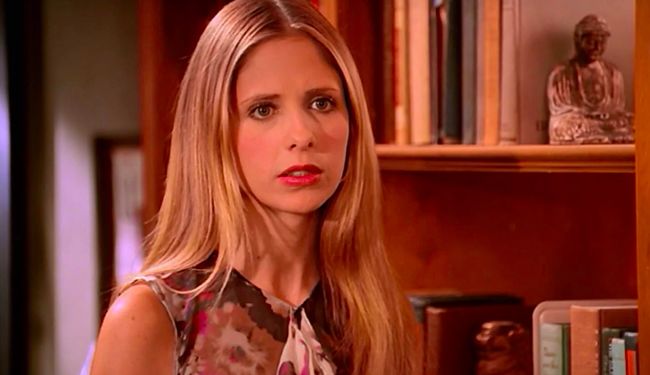 One of the biggest announcements to spew from the Hellmouth that is San Diego Comic-Con weekend was that Buffy the Vampire Slayer is getting the reboot treatment. Creator Joss Whedon is attached as an executive producer, but the show will largely be guided by Alias and Agents of Shield writer Monica Owusu-Breen, who commented on the "contemporary" reboot on her Twitter.
"For some genre writers, it's Star Wars. Buffy the Vampire Slayer is my Star Wars," she wrote. "Before I became a writer, I was a fan. For seven seasons, I watched Buffy Summers grow up, find love, kill that love. I watched her fight, and struggle and slay." Owusu-Breen won't try to replace or replicate Whedon's "brilliant and beautiful series" (there is "only one Buffy," she said, but two Buffybots!), but "here we are, twenty years later… And the world seems a lot scarier. So, maybe it could be time to meet a new Slayer." (Not you, Kennedy.)
The Buffy reboot will "build on the mythology of the original," according to the Hollywood Reporter, with a "richly diverse" cast, including a black actress as the titular slayer. It will be pitched to networks and streaming services for a whoooooooooooooooooooooole (or kittens) lot of money later this summer.