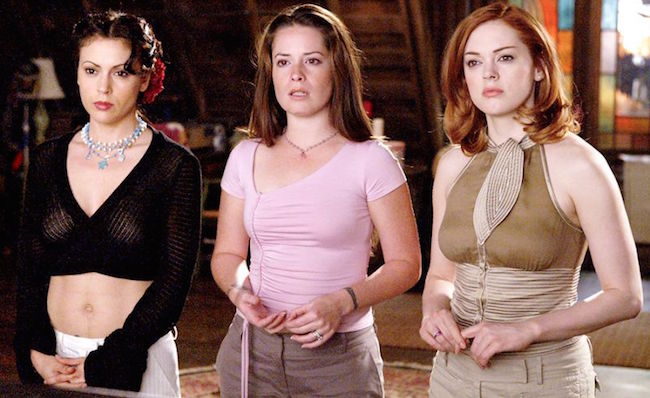 Reboot mania is in full swing, with a new show getting a new life every day it seems. One of the most recently discussed was a 1970s set prequel series reboot of the 90s classic Charmed. According to a new report from Entertainment Weekly, this idea has been scrapped. However, a total reboot set in the present has been given a pilot order, with an emphasis on feminism. A short synopsis has been released, but is a little light on detail at this point.
"This fierce, funny, feminist reboot of the original series centers on three sisters in a college town who discover they are witches. Between vanquishing supernatural demons, tearing down the patriarchy, and maintaining familial bonds, a witch's work is never done."
While the modern setting does open up the chance of seeing some of the former Halliwell sisters (Alyssa Milano, Holly Marie Combs, Shannon Doherty, and Rose McGowan) pop up in the new show, no official plans have been made at this point. Jessica O'Toole and Amy Rardin will be writing the script.
Now, if done right, this could be a good thing. While the Dynasty reboot over on The CW may not be the firecracker that they had hoped, shows like Jane The Virgin (which shares Rardin with the new Charmed), iZombie, and Crazy Ex-Girlfriend are telling some of the most creative and quietly (and not so quietly) progressive stories on television. If Charmed follows suit, this might not be the worst idea.
(Via Entertainment Weekly)