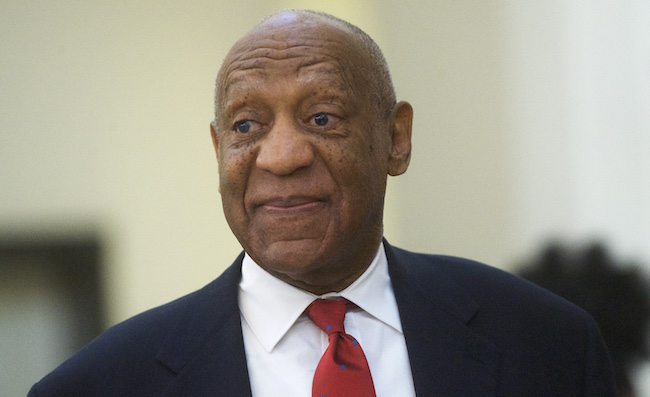 On Thursday, formerly cherished comedian and TV dad Bill Cosby was found guilty of all charges in his sexual assault retrial in Norristown, Pennsylvania. In response to today's verdict, Bounce TV has elected to pull all Cosby Show reruns from their programming effectively immediately. The decision was confirmed in a statement provided to media outlets.
"Effective immediately, Bounce is removing The Cosby Show from our schedule," read a statement provided to The Hollywood Reporter. Mentions of The Cosby Show have since been pulled from the network's website.
The Cosby Show was one of the higher profile classic sitcoms that had a home at the first 24/7 digital multicast broadcast network created to target African Americans. Cosby's later CBS sitcom (simply titled Cosby) was yanked from the schedule in 2015 in response to the allegations against the comedian, but the Cosby Show spin-off A Different World remains on the network. Considering that Cosby's role with the series was largely behind-the-scenes, it's understandable why Bounce would be more concerned with Cosby and The Cosby Show.
Thursday's guilty verdict was celebrated as a major victory for the #MeToo movement.
(Via The Hollywood Reporter)