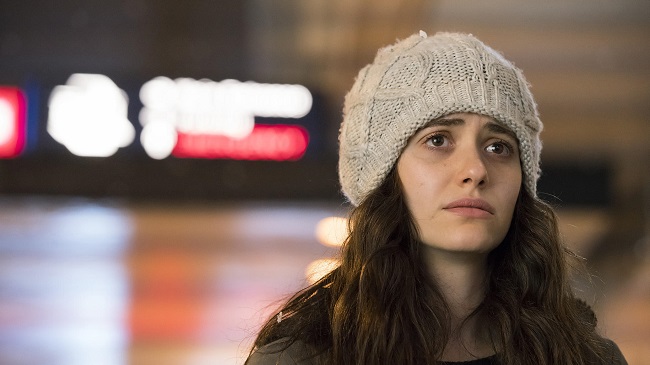 The season nine premiere of Showtime's acclaimed dark family comedy Shameless is still just over a week away, but it seems fans will have just as much to mourn as they will to celebrate when it finally arrives on September 9th. That's because Emmy Rossum, who plays Fiona Gallagher, the oldest child of the alcoholic Frank (William H. Macy), announced that she would be leaving the series in an emotional post on her Facebook page.
"It's [a] hard thing to put into words, feelings," she began. "But I'm going to try." In the post that followed, Rossum recalled how she first became involved with the series eight years ago, the audition process that finally got her the Fiona part after three tries, and the very real family that the people playing the Gallaghers has become. However, the crux of her announcement came in the second to last paragraph:
I know you will continue on without me, for now. There is much more Gallagher story to be told. I will always be rooting for my family. Try not to think of me as gone, just think of me as moving down the block.
In other words, after nearly a decade of playing Fiona on the small screen, Rossum is leaving the show.

UPDATE: In a statement provided by Showtime, Shameless executive producer and showrunner John Wells commented on Rossum's announcement:
"Emmy Rossum will forever be part of the Shameless family. She has been integral to the show's success, from her wonderful portrayal of Fiona to her leadership role on set, as well as directing multiple episodes of the series. We are hard at work now creating a season nine finale for Shameless which we hope will provide a Gallagher-worthy sendoff for Fiona that honors the great work Emmy has done. It is always bittersweet when an ensemble member decides to move out of the proverbial house, but our door will always remain open for Fiona to return home for a visit, or to move back in. I look forward to continuing the stories of this wildly unpredictable family and all of us on Shameless will miss Emmy and her wonderful Fiona."
You can read Rossum's full Facebook post below.