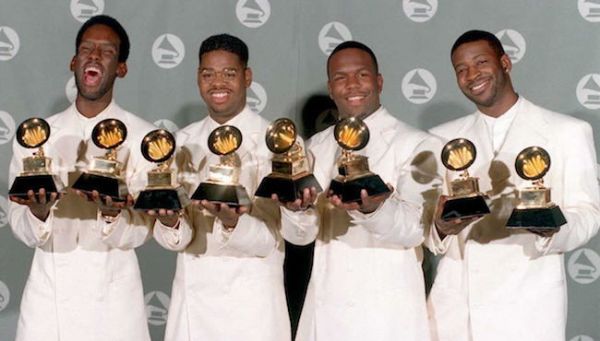 Over the past few years, live TV musicals have been trepidatiously creeping into our homes, testing the notoriously roiling waters of our tolerance for new takes on old things. "What about Carrie Underwood as Maria in The Sound of Music?" whispered NBC back in 2013. "No," we said. "Okay, that's totally understandable," replied NBC, frantically stashing cash in the walls of 30 Rock. "What about Marnie from Girls as Peter Pan?" "Really no," we said. "Okay! Okay," said NBC, setting fire to 30 Rock to collect on the insurance money. "What about Mary J. Blige as the wicked witch –" "Say no more," replied America, which hadn't moved from its couch since the initial conversation but didn't seem concerned about it. "You've got us."
Now, on the ruby-red heels of The Wiz Live!'s surprising success, we're facing a future in which nary a month will go by without a live TV musical. NBC's apparently planning a live version of The Music Man, and ABC's hot on its tail, casting Abigail Breslin as Baby in a live version of Dirty Dancing. Tyler Perry's planning a musical about Jesus that'll air on Fox, which is nice. But first! First, we're going to get to see Fox's take on Grease: Live, starring Julianne Hough as Sandy, Carly Rae Jepsen as Frenchy, Vanessa Hudgens as Rizzo, Keke Palmer as Marty, and, you know, uh, Aaron Tveit as Danny.
Though we've already seen the first teaser for Grease: Live — which brazenly declares Grease "America's Favorite Musical," where is the empirical data for this? –– some of the cast still remains a mystery. For instance, until today, it was rumored that Nick Jonas would take on the role of Teen Angel, also known as the guy who condescendingly sings to Frenchy about her continuing-education choices. But this morning, Boyz II Men revealed via Twitter that they will take on the role instead.
The three members of Boyz II Men — Nathan Morris, Wanya Morris, and Shawn Stockman, who are definitely now in the "men" stage of things — will take on the role originated by Frankie Avalon in the 1978 film. This means Jepsen will be on the receiving end of an impeccably harmonized, smoothly choreographed, and probably overtly sexual version of "Beauty School Dropout," courtesy of the best-selling R&B group of all time. Clearly, Fox understands the secret formula for updating a beloved property without totally pissing everybody off: exploit '90s nostalgia.
For further commentary, we talked to Uproxx's resident Boyz II Men expert, Danger Guerrero:
This is great, obviously, as Boyz II Men should be featured in at least one major network television special per year. Like, by law. It could be better, though. So much better. What if — and just hear me out here — Boyz II Men sang all the songs. And played all the parts? Even the girl parts. In wigs and dresses. An all Boyz II Men version of Grease, live on television. Who says no? Seriously. Who says no? Tell me. I want names and addresses.
Grease: Live will air on Sunday, January 31, 2016, on Fox.