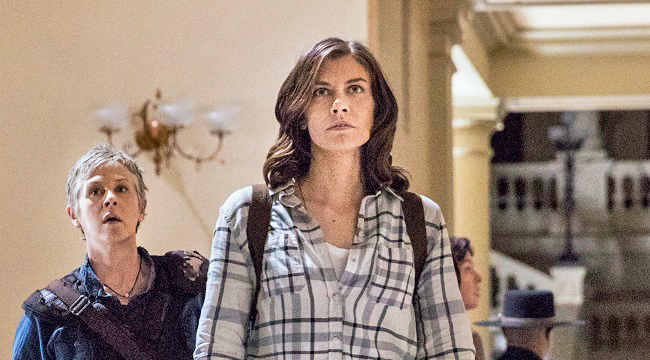 There is a line in this week's episode of The Walking Dead that almost sounds like a meaningless throwaway line, but it's a line that may very well foreshadow Maggie Rhee's exit from the series, at least for the time being.
Most fans of The Walking Dead know that Lauren Cohan is leaving the show after a contract dispute earlier this year led to her decision to take a new gig as the co-lead in ABC's midseason action-drama Whiskey Cavalier. However, Maggie is not expected to die on The Walking Dead. Her exit is open ended, meaning that though she will only appear in episodes in the front half of season 9, she may return in season 10. In fact, showrunner Angela Kang is planning with her return in mind.
So, how does Maggie leave the show without being killed off? It's not like there's a place to hide? She is the leader of The Hilltop, after all.
On the other hand, Hilltoppers do not always agree with her decisions, the job has occasionally frustrated her, and after the upcoming death of Rick Grimes, maybe Maggie will want a break from The Hilltop. But where could she go?

"Twins drop off another letter from Georgie?" Jesus asks Maggie about midway through this week's episode.
"No. I was just reading one of the old ones she sent. Thinking about how much she's done for us? How much is still left to do," Maggie responds.
"You thinking about joining her? You know she'll never get tired of asking" Jesus asks.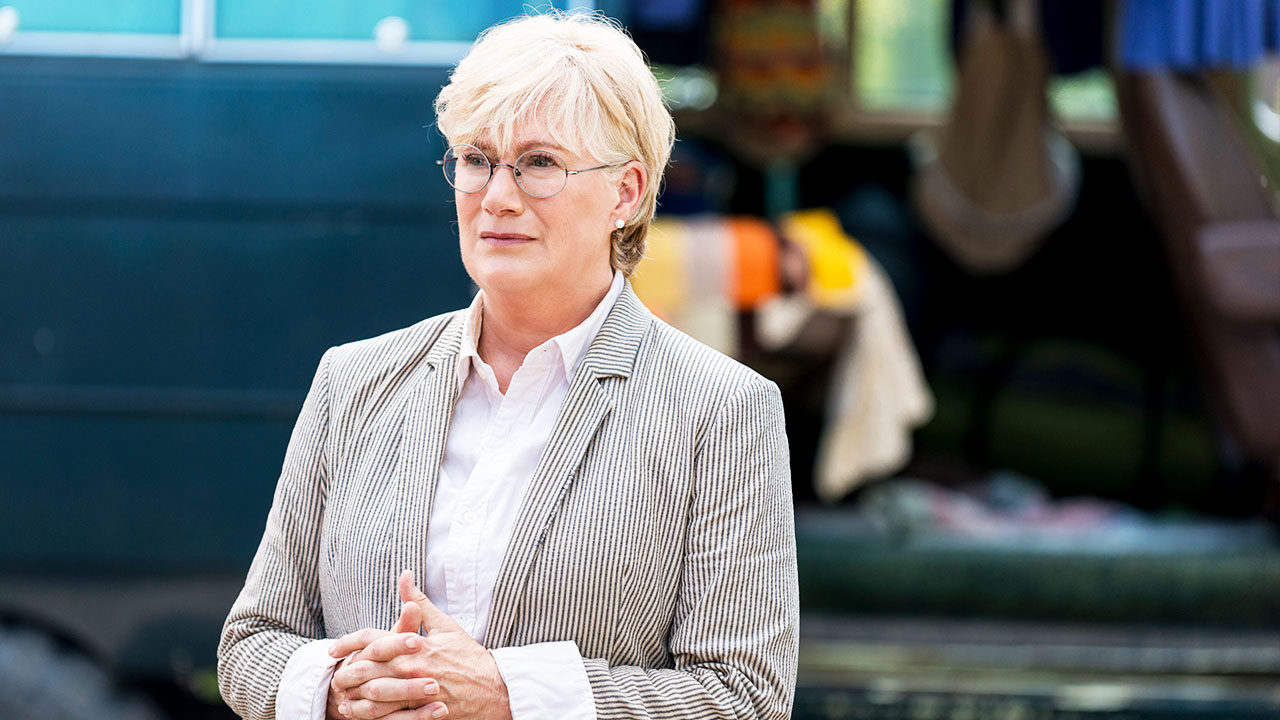 Maggie says that she's "plenty busy building a future right here," but if she were to become alienated from The Hilltop, or grow disillusioned with her leadership role, or find herself in a place where she needs some time away after Rick dies, joining up with Georgie would be the perfect out for her. We don't know exactly from where Georgie hails — though, it's very likely The Commonwealth — but she seems to be doing what Morgan plans to do with his community next season on Fear the Walking Dead: Traveling around and helping others. If Maggie were to join Georgie, Lauren Cohan could leave the show for a while but still return at a later point.
It certainly seems like showrunner Angela Kang is planting that seed, and it's also possible that the helicopter that Anne spots at the end of the episode plays right into that.