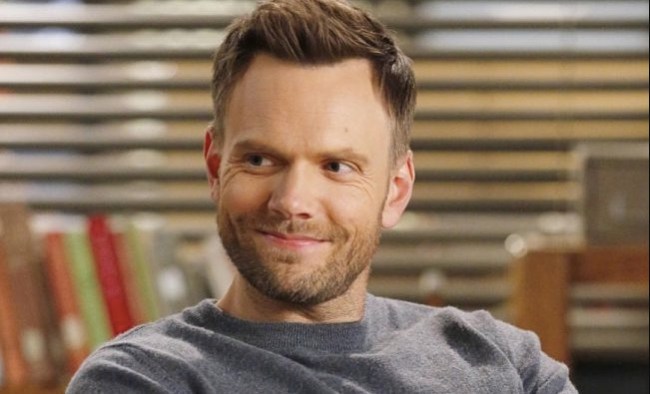 Joel McHale was in two great shows at the same time before it was cool (no offense, Carrie Coon). The actor starred in Community while also hosting the much-missed The Soup, but both series went off the air in 2015, and jokes about the Kardashians and chicken tetrazzini haven't been the same since. Human Beings may never get that promised Community movie, but here's some good news for Soup fans: Netflix announced on Friday that McHale is hosting a weekly talk/variety show, The Joel McHale Show with Joel McHale.
The Joel McHale Show with Joel McHale debuts Sunday, Feb. 18 and is being billed as "a half-hour topical series that takes a sharp, absurdist look at pop culture and news from across the globe. It's a fast and funny distillation of everything people are talking about that week. Featuring celebrity guests, comedy sketches and insane video clips from the worldwide realms of TV, sports, politics, celebrity culture, and every corner of the internet." (Via)
Episodes will tape on Thursday and debut on Sunday, but with the slow news cycle these days, I'm sure nothing interesting will happen in the time between. Anyway, consider this your weekly reminder that The Soup was the best.
(Via TVLine)