(WARNING: Spoilers for the most recent Power Book IV: Force episode will be found below.)
Love is in the air this week on Power Book IV: Force. In season two's fourth episode, titled "The Devil's In The Details," we spend most of the episode following Tommy Egan and Mireya around Chicago as he successfully reeled her in for a date. It started off with the driving lesson that Tommy promised to give Mireya once she was ready. It took her a second to get the hang of driving, but soon enough she was cruising around the city like a vet. Next, Tommy and Mireya took their date to the zoo which was sweet for the most part, that other "part" being the moment that Tommy was attacked by a member of the Rojas crew in the zoo bathroom. Tommy handled (and killed) the Rojas member with ease and went back to his date with Mireya. They eventually reconnected that day at Tommy's apartment where he and Mireya enjoyed a meal, a dance, and most importantly, a kiss together.
Tommy isn't the only one who found some romance for himself this week. Diamond seems to have found a spark with Leon's mother who is appreciative of Diamond's decision to teach her son how to box. D-Mac lands himself a date with an old flame from his school days and it seems like he's prepared to cut off his locs to impress her. That's most of the good in this episode, as for the bad, Tommy and Diamond's crew isn't feeling the love as federal investigators have turned up the heat on their investigation into Chicago gang and drug operations. This results in several members of the CBI crew getting arrested, leaving Tommy and Diamond to quickly figure out how to avoid another instance of this.
We also have the return of the Chicago cop who's been harassing and extorting Tommy since the beginning of Power Book IV: Force. He requests $50,000 from Diamond, who reluctantly pays the cop all to be asked for another $25,000. During a meet-up for that second payment, D-Mac killed the cop after he walked in to see the cop pointing a gun at Diamond and Tommy. It's very much possible that D-Mac saved their lives, but they all have a big mess on their hands.
Elsewhere in this episode, Jernard continues to lose control of his crew and it reaches new levels after news of Lil K's death. He later admits that he was the one that killed Lil K and it causes many members of his crew to exit and take their talents elsewhere. Claudia strikes a deal with the Serbs and she's able to reel Vic back to her side in order for them to come up with a plan to take out their father, a common goal they have despite their differences.
Now that you're up to speed with what happened this week on Power Book IV: Force, here are the top five Power Players based on "The Devil's In The Details" episode.
5. Claudia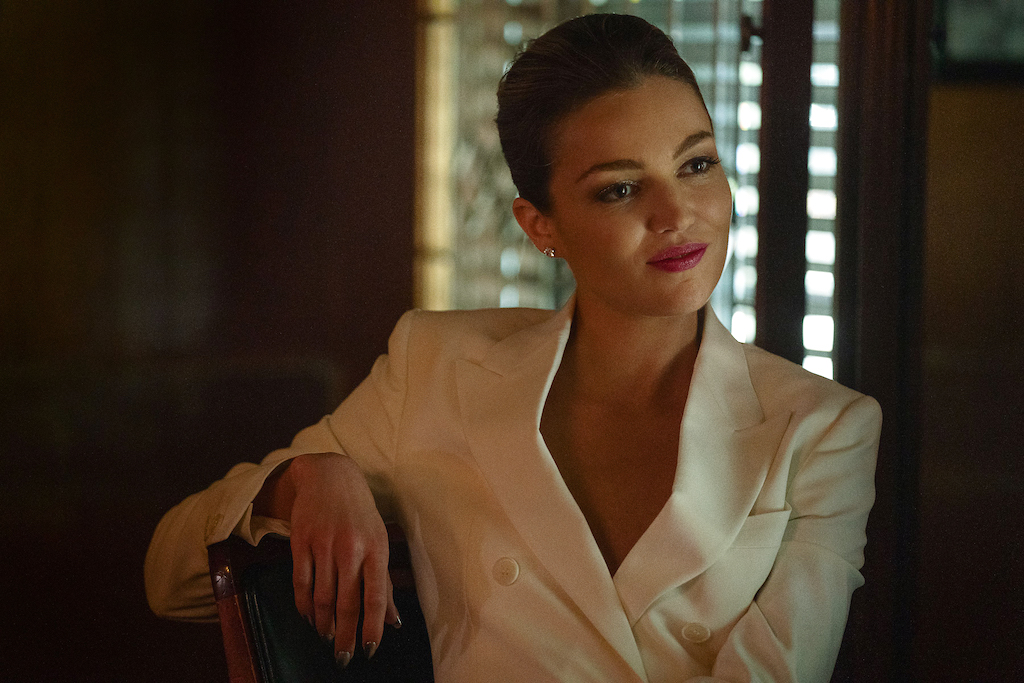 It took a few weeks, but Claudia finally wiggled her way into the Power Players rankings. She spent most of the season cut out of the Flynn family operation after Walter and Vic reconciled to start working again. In this week's episode, she's able to strike a deal with the Serbs to take out Walter and she's brought Vic in on it, who reluctantly agrees to work with his sister to take out their father. It took some great effort from Claudia to make her way into the top five, but she did it, even if it was by a slim margin. Now, we just have to see what her next moves are and how successful they are going forward.
4. D-Mac
D-Mac has been itching to get back to the streets for some time now but his father JP and uncle Tommy have both made it clear to him that he is to stay far away from the streets. For the most part, D-Mac listens to his father and uncle, but by stealing their gun that was in a drawer at home, it's clear that his listening days are almost over. While we wait for that to become true, D-Mac had some good moments in this episode. He earned himself a date with a girl that he used to go to school with, something that brought a pep to his step as "The Devil's In The Details" came to a close. This episode didn't end with a look into his date, though. Instead, it concluded with D-Mac shooting and killing the Chicago police officer who's been harassing and extorting Diamond since the show's start after D-Mac saw him with a gun pointed at Diamond and Tommy. Though the shooting may make for a messy situation for Diamond and Tommym it did prove that he's a sharpshooter when it comes to the streets and the ladies, and that's a win in our books.
3. Mireya
Ladies and gentlemen, let's give a warm welcome to Mireya! For much of this season, Tommy has had his eye on her, and though his first few attempts came up short, his attraction only grew. Finally, she gave him a chance and it proved to be a good decision for her so far. She learned how to drive thanks to Tommy's willingness to teach her and be patient with her. She had a date later with him where he got food from one of her favorite restaurants, and they even shared a dance and a kiss. She gave Tommy a chance and it's seemed to pay off her. We're a fan of love over here and Mireya seems to have found that. Additionally, with Tommy being one of, if not, the biggest drug dealer in Chicago, Mireya finds herself in a nice position standing beside Tommy.
2. Diamond
At No. 2 we have Diamond, who slips a bit from the top spot. He was able to finally free himself from the grasp of the Chicago cop who's been harassing and extorting him for the better part of the show's two seasons. However, his freedom didn't come through his own doing as D-Mac was responsible for that. In fact, Diamond already lost $50,000 to the cop and was close to losing another $25,000. Nonetheless, he's free, and he seems to have a new woman on his radar. After offering to teach Leon how to box, Diamond is introduced to his mother when she stops by his barbershop to confirm that he's serious about the lessons. There's a bit of a spark between the two and it seems that it could lead to better things between them in future episodes this season. Like I said before, we're a fan of love over here!
1. Tommy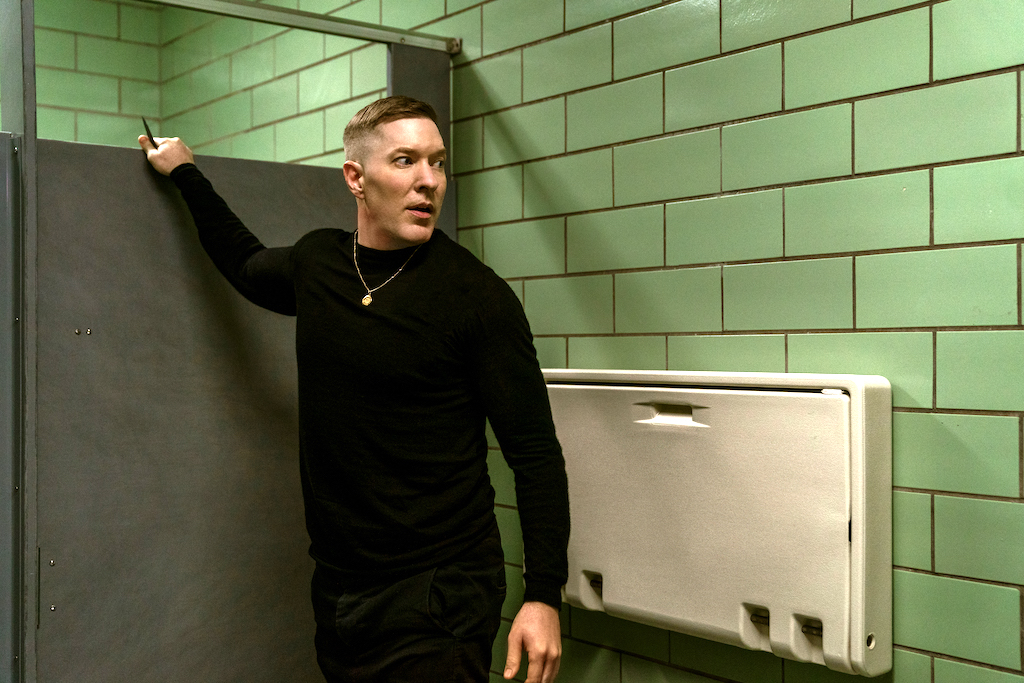 Back on top is Tommy thanks to his milestone of landing a kiss from Mireya. It took several attempts at setting up a date with her, teaching her how to drive, getting food from her favorite restaurant, and awkwardly dancing for a bit, but it was all worth it thanks to that kiss. Most of this week's episode is focused on his day with Mireya, but we also see Tommy handle business and lead his crew. He takes out a member of the Rojas crew who tried to attack him at the crew. He stumbles into a raid of his crew by the cops and quickly sets up the distribution of burner phones between the remaining crew members to make it harder for the cops to track them. Lastly, and most importantly, he doesn't let his day with Mireya distract him from taking care of what he needs to. There's too much at stake to let any distractions get in the way, and Tommy knows that. However, it's also okay to enjoy things and people in this life and that is also something that Tommy is aware of.
New episodes of 'Power Book IV: Force' are available on the STARZ app on Fridays at 12:00 am ET/PT and on the STARZ TV channel at 8:00 pm ET/PT.