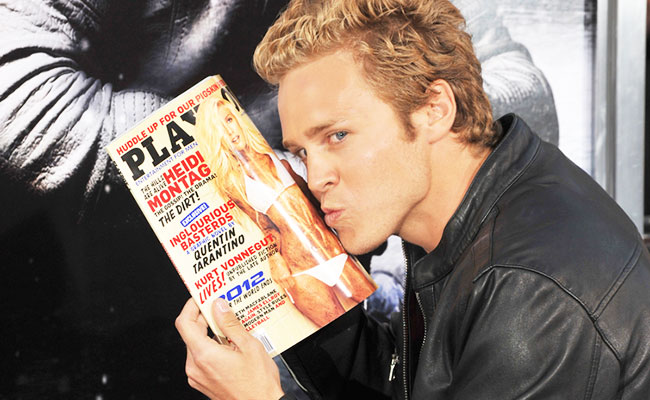 Life isn't easy for fans of reality television stars who aren't even included in a show's ten-year anniversary, or at least that is what Spencer Pratt of The Hills fame thinks. Spencer Pratt has always been outspoken, that much is for sure, but this time around he's not speaking out for himself — oh no — he's speaking out for the poor, deprived fans of MTV's pseudo-reality series The Hills who were denied a spectacle of a reunion special that Pratt felt that they deserved.
It isn't like MTV has forgotten about The Hills or anything, but instead, Pratt is upset that they tossed together a tenth anniversary special that only featured the show's star, Lauren Conrad. When he spoke about the special with EW, he was adamant that it wasn't all about him not being invited to a beach gathering in Cabo where the cast got drunk and shouted obscenities at each other, it was about giving the fans the real Hills experience.
"I don't care if I wasn't in it. But at least do a real Hills reunion with the entire cast … It's like, after 10 years, with all the real secrets, all the real juice, all the real behind-the-scenes, you're just going to phone in some hokey little infomercial?"
He claimed that MTV never reached out to him and insisted that it was about the fans, as well as having an actual "moderator" for this reunion.
"I feel like the fans were robbed. We've all heard Lauren talking about her clothes and it was nothing new on this special. There's nothing breaking. Come on now. Reality TV's better than that nowadays. Where is Andy Cohen? Where is Chris Harrison? Where is a real moderator?"
Pratt seems a bit preoccupied with the whole thing, especially for a guy who has his own stuff going on for him right now, but then again, this isn't about Pratt or his feelings. This is about the fans. Everything for the fans. Where is Andy Cohen, actually?
(Via EW)