The Succession Report Card is a weekly recap feature where we attempt to assign grades to the important people, things, and themes from each episode of Succession. The grades are entirely subjective and the criteria for scoring will change from week to week and occasionally mid-week. Someone might get detention. It'll probably be Roman.
SEASON 4, EPISODE 4 – "Honeymoon States"
Shiv
Shiv is not doing great, in a handful of ways, all of which are screaming ahead at an alarming rate of speed. She got kind of railroaded by Kendall and Roman into stepping back during the CEO chat, she's grieving Logan's death in a weird and self-defeating way — like, weirder and even more self-defeating than the way everyone else is, which is saying something — where she's wondering if she's the only one who actually lost something, she's shouting at people a little bit and storming out of rooms, and all-in-all just taking a series of high-profile losses in front of everyone and herself and that Secret Service dog that showed up to sweep the room. Again, it's not great.
Also… uh, she's pregnant. With, one assumes, the child of a man she's divorcing and hates and would not let comfort her for even five minutes despite all that stuff in the first paragraph happening while a bunch of friends and strangers paraded around in her dead dad's luxurious home. She fell down, too. Just fully wiped out on the floor, which is always bad but doubly so when you have a baby inside you. Shiv is doing real, real bad.
GRADE: F
MUST IMPROVE: It's understandable given the circumstances but it's generally a tough look to shout at people to stop smiling
Tom
Not really much I can say here that will sum things up more clearly or eloquently than the little speech my beloved Karl gave about why Tom was unsuited to be CEO and how he's maybe even on his way to being shoved out of the company completely. It is rarely a great thing when someone looks you dead in the eye and tells you you're a joke whose career is headed for the toilet, even if that person claims to just be playing devil's advocate, as a friend
Oh, and there's that thing we just talked about where the wife who hates him is pregnant with a child he does not yet know about, which is also not super ideal, just as a general life thing.
GRADE: F
MUST IMPROVE: Interloping
Kerry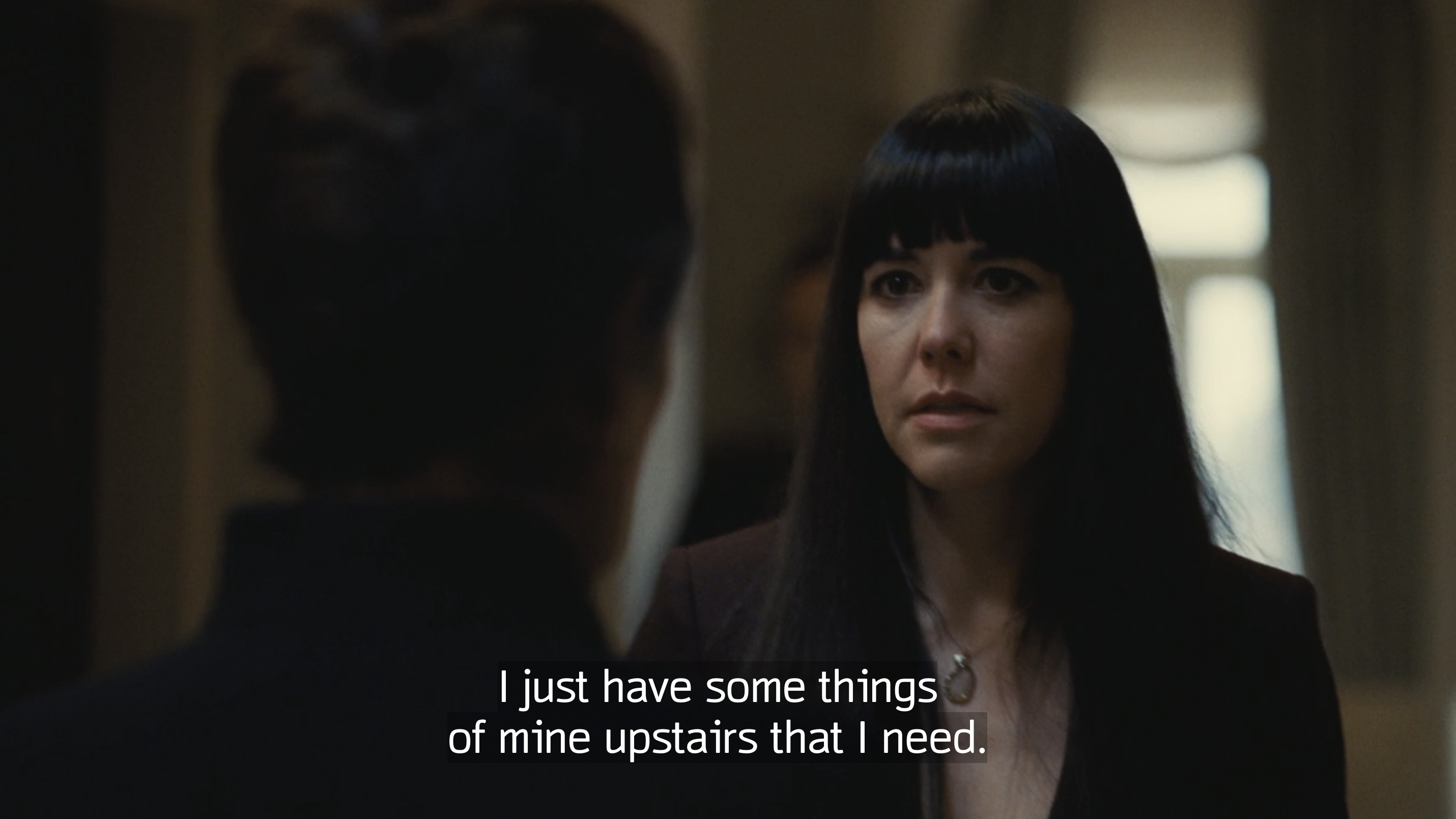 Kerry has three problems here, as far as I can tell:
Logan's death has stripped away any authority she had within the company, to the degree she ever had any, as we saw with the audition tape debacle
She is massively outmatched by Marcia when it comes to any of this business
She's also, like, sad her boyfriend died
I know I gave Shiv and Tom an F, too, but Kerry is doing so much worse than anyone here. I'd give her an H if that was a thing.
GRADE: F
MUST IMPROVE: Bag holding
Undated addendums written in pencil
It is deeply funny to me that the show titled Succession spent three seasons showing all the ways all these people were angling to take over for Logan when he stepped aside or died and then, when it came time to actually do it, to select the person or persons who would take over after he's no longer there to captain the ship, the whole thing was thrown into chaos by a previously unknown addendum and a squiggly line that was either an underline or strike-through. Just perfect writing and character development all paying off in a single moment.
What a lovely television program.
GRADE: D
MUST IMPROVE: Binding legality
Gerri
GOOD NEWS: Logan's death saved her job, seeing as she was just about to be fired and now appears to be hanging on by her fingernails.
BAD NEWS: Everyone kind of knows she was a dead lady walking and now she's stuck working with and for all these bozos for who knows how long. One of her new bosses has sent her pictures of his penis. The other is Kendall. I'm not sure which is worse news here.
GRADE: D
MUST IMPROVE: Exit strategies
Cousin Greg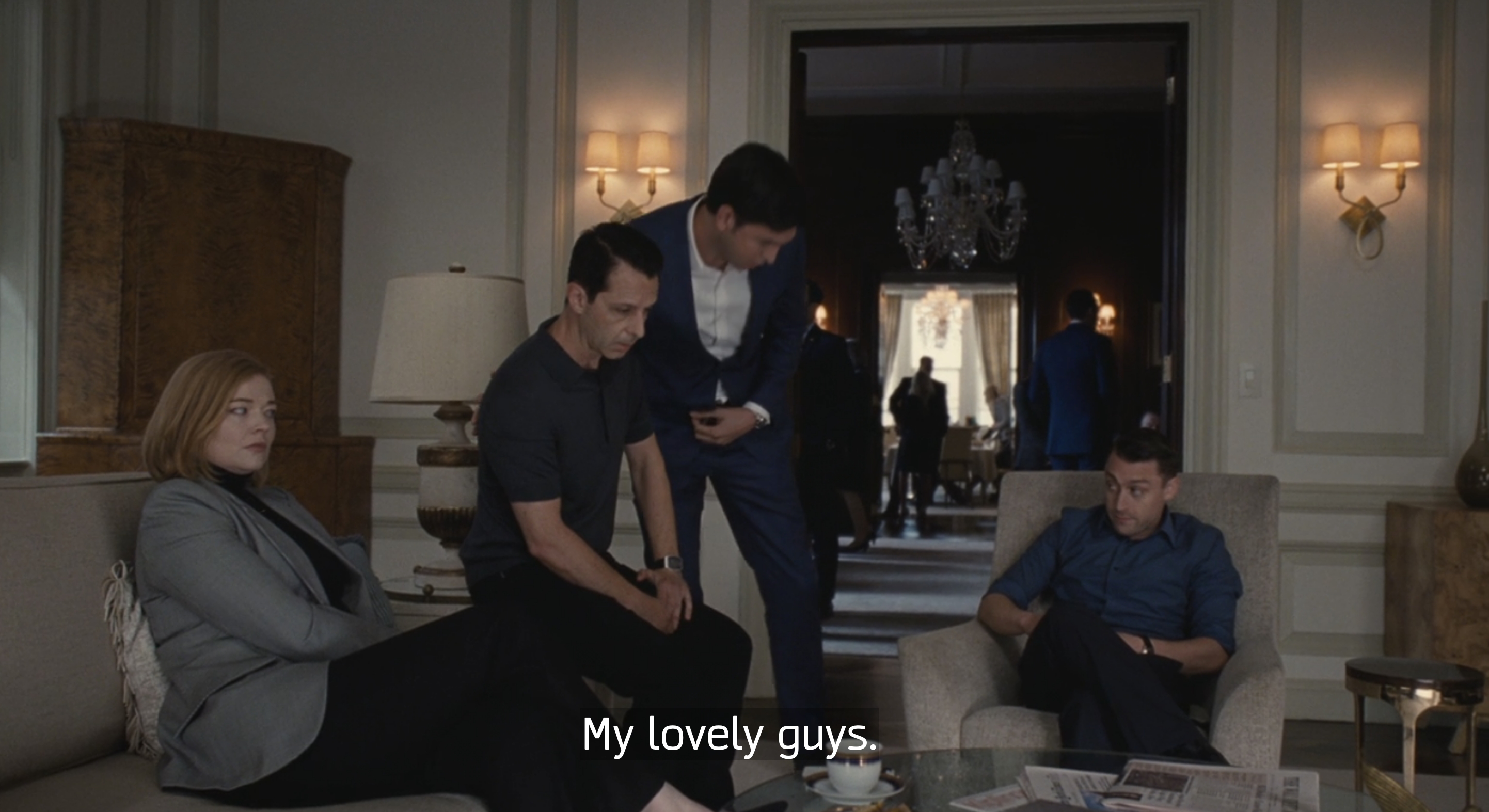 Greg spent most of this episode shuffling into and out of rooms telling anyone who would look at him that he's sorry for their loss. He hitched his wagon to Logan and Tom, one of whom is dead and the other of whom might as well be, from a business perspective. His career options are cooked and his naked leeching is becoming apparent to everyone and Frank straight-up laughed in his face when he suggested himself as a number two to Kendall because of a handwritten "Greg?" in Logan's secret paperwork.
I am devastated at what my sweet boy has become.
GRADE: D
MUST IMPROVE: I'm sorry I wrote "naked leeching" earlier and put that potentially upsetting visual into your head
Colin
He's wearing jeans now. It's not ideal.
GRADE: D
MUST IMPROVE: Knowing what to do with his hands and arms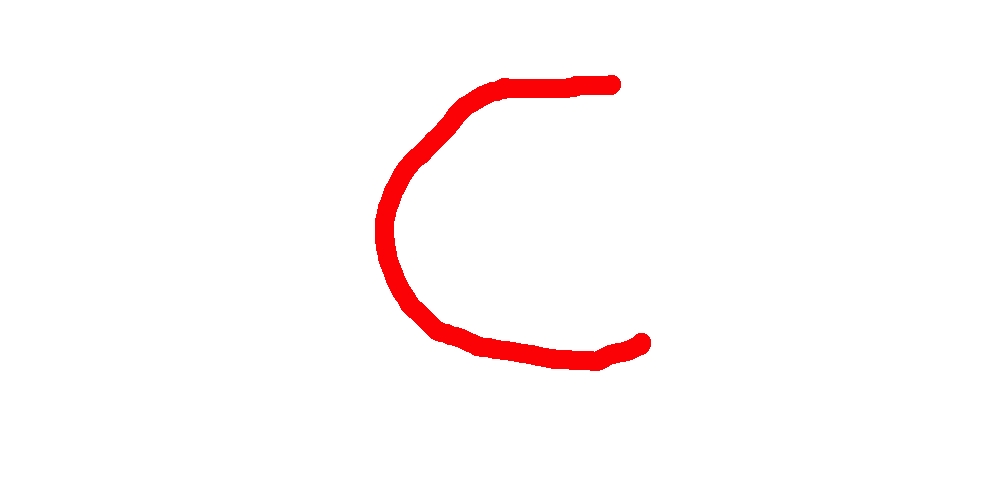 Connor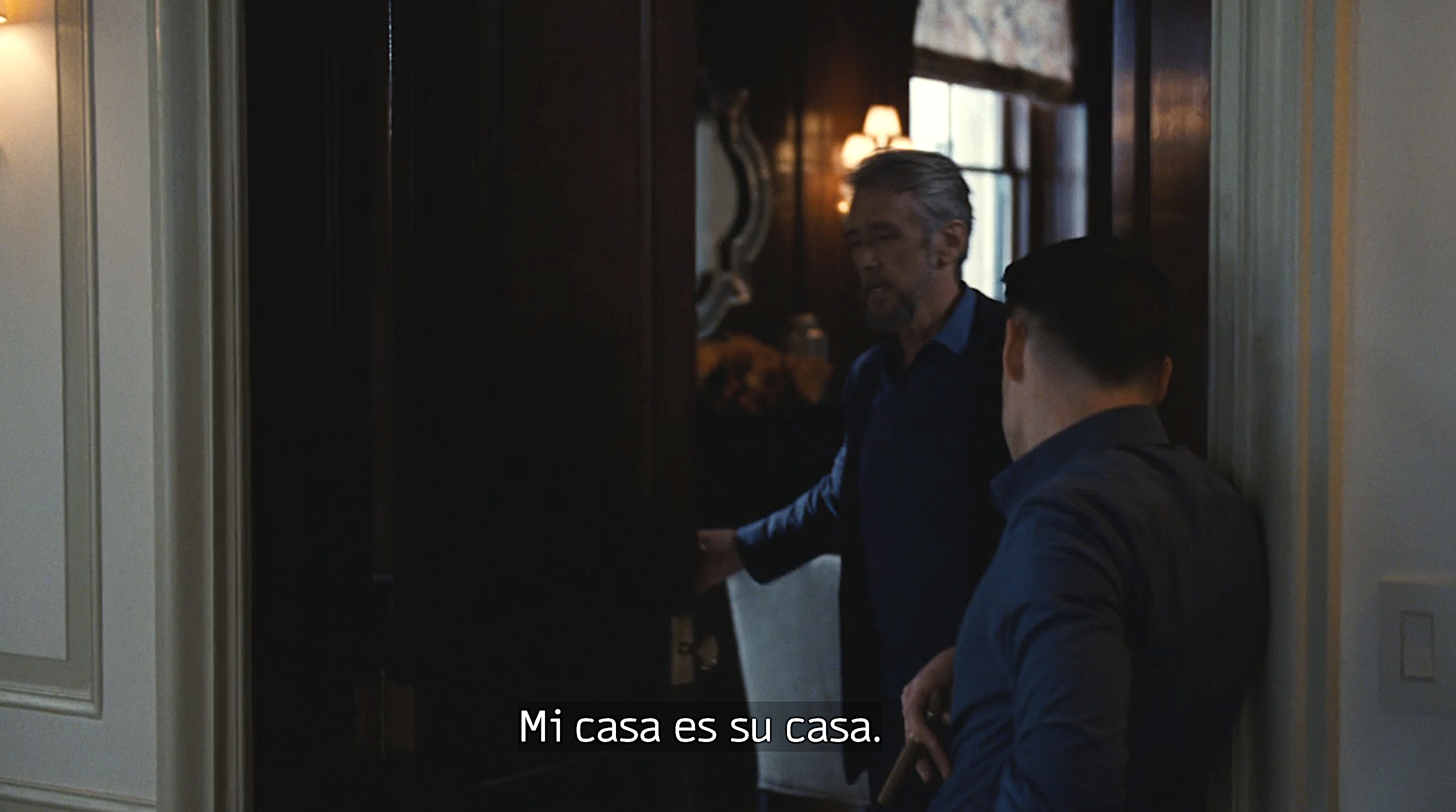 Connor:
Bought his father's mansion from Marcia in a deal that was formalized with spit and a handshake instead of paperwork, which is hilarious but not legally binding and also the kind of thing that would end up screwing a dope like Connor eventually
Getting shuffled out of rooms of the house he sort of owns by the younger siblings who hold more sway in the company and every social circle he's in
About to go on a honeymoon through various swing states as part of the doomed presidential campaign that is about to wrap up
I should be giving him a much worse grade. I don't know. I've developed a soft spot for this doofus.
GRADE: C
MUST IMPROVE: Negotiations
Stewy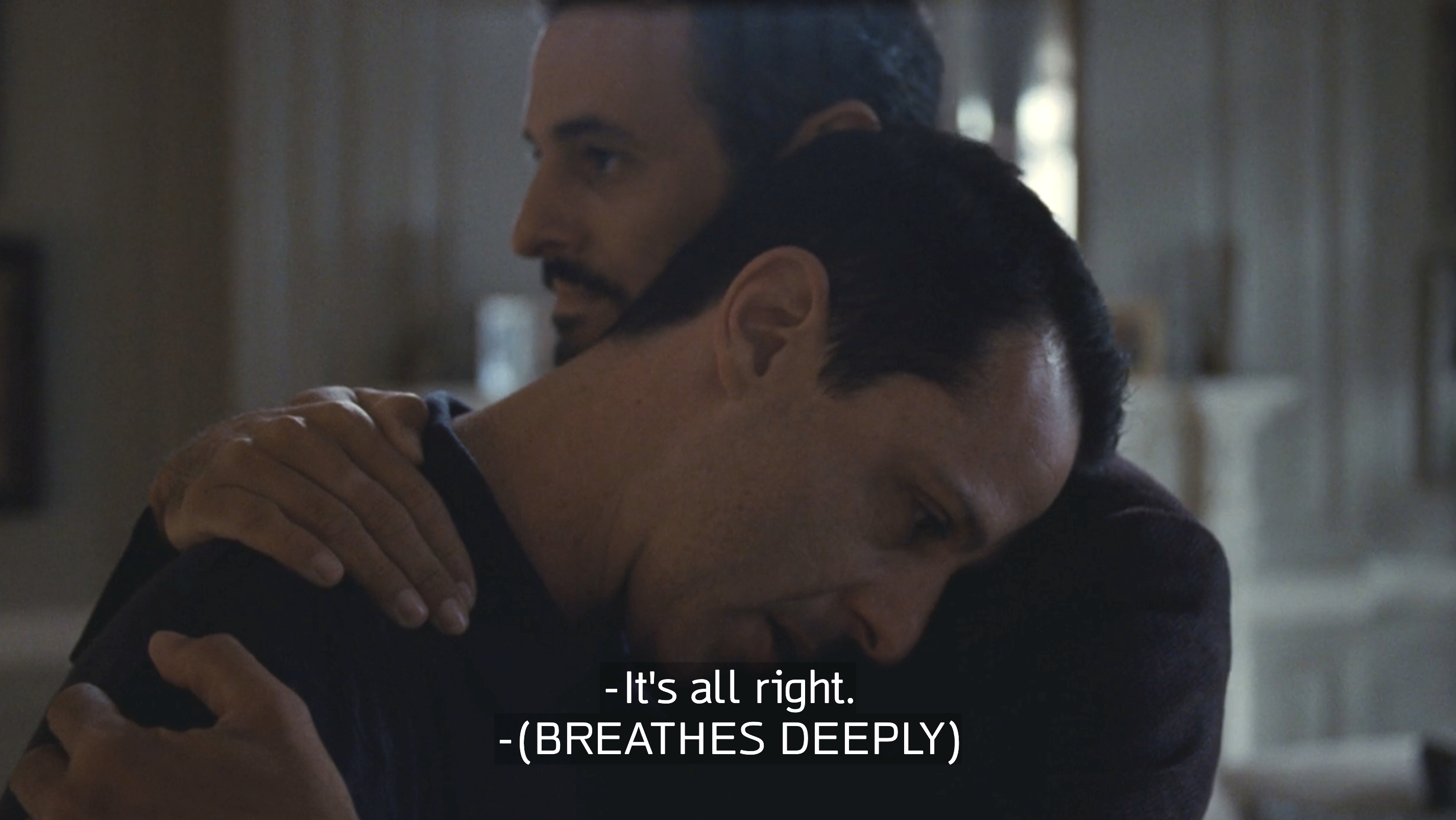 He's a slick little weasel and not someone I ever want to be in a room with but he might have been the person in that house who showed Kendall the most real compassion about… everything. Very conflicting. I still like him.
GRADE: C
MUST IMPROVE: I feel like it would be fun to see Stewy in a helicopter just once before this all ends, with the sunglasses and helmet and scarf and the whole shebang
Matsson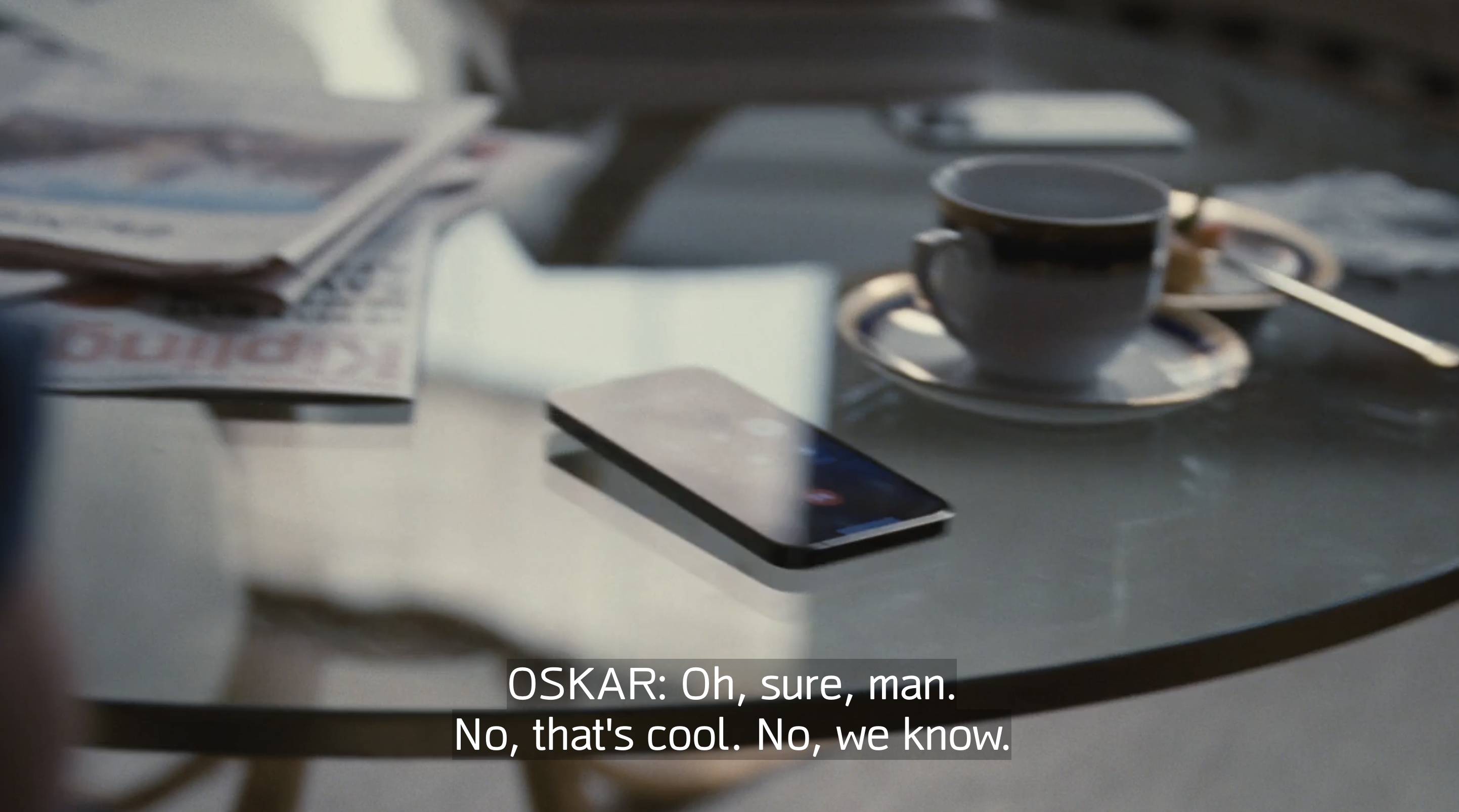 There are power moves and then there's "have an extremely Swedish assistant answer the phone call from the children of a recently deceased business partner and then demand that those children fly across an ocean and come to you to settle a multibillion-dollar deal before their father is even buried because you are too busy with your corporate retreat."
GRADE: C
MUST IMPROVE: I really wish that phone call had been another video chat, if only to see Oskar's face as he brushed them off
Various Karl, Franks, and Karolinas
ON ONE HAND: I could watch Frank and Karl do their little spineless power dance for hours at a time. I have joked a number of times about how much I would like to see a spinoff about their rise to power but, the more I joke about it, the more I actually want to see it. Same actors. We use makeup or CGI to make them look younger. Or we just leave them as-is and let two old men play young strivers in their early-30s. I do not care. Just make it happen.
ON THE OTHER HAND: Hugo is getting strong-armed by freaking Kendall, of all people, into doing dirty work on Logan's reputation because his semi-estranged daughter used inside information to cash out of Waystar stock before Logan's death was announced.
ON A THIRD HAND, WHICH WE ARE JUST GOING TO PRETEND EXISTS: Karl is so close to buying an island with his brother and I very much want that for him.
GRADE: C
MUST IMPROVE: Hugo, if you mess this up for Karl, I swear to God…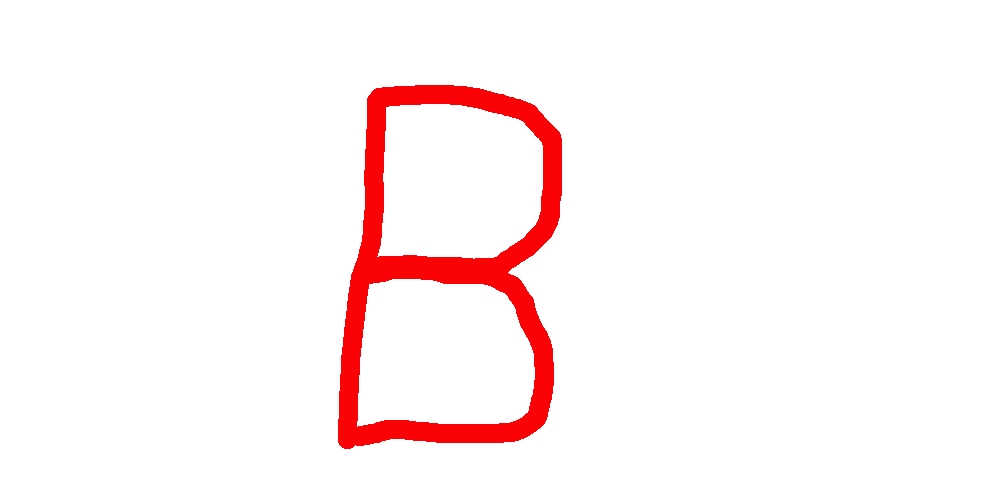 Roman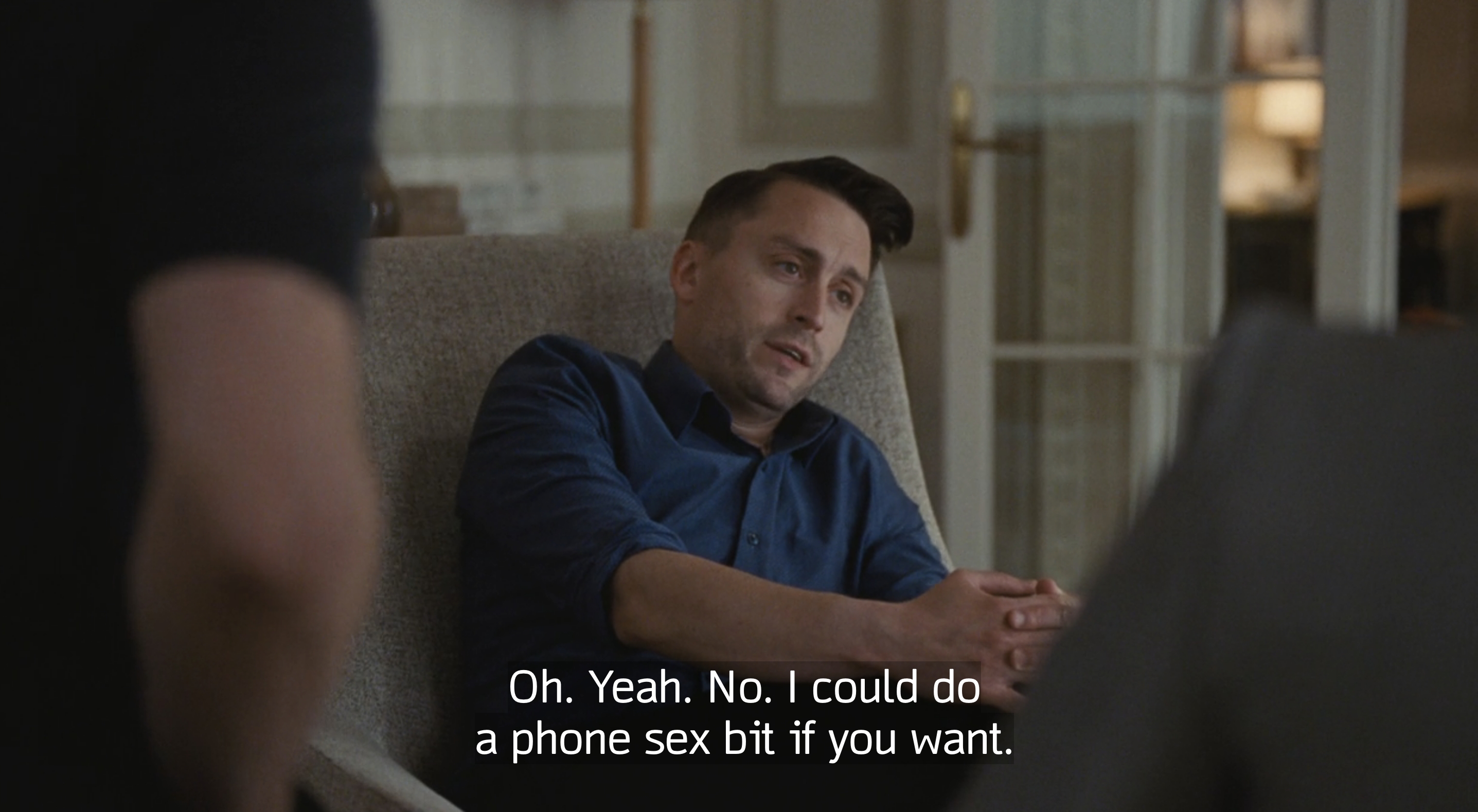 Roman is now, against odds so long you could lasso the moon with them, co-CEO of the family business. That's… incredible. Picture telling someone that this would happen back in… any of the previous seasons, really. And it's actually, weirdly, almost deserved? Maybe. No one on this show deserves anything other than a swift kick in the shins, but as we've discussed every week this season, Roman has somehow grown into the most human and kind of these reptile people.
I mean, look at him comforting Kerry when no one else lifted a finger. Look at him berating — to the degree Roman berates anyone — Hugo and Karolina for the Bad Dad public relations pitch. To be sure, some of this is a product of being the baby and spending a lifetime spinning plates and making jokes to try to keep all the miserable people in his life happy, but still. Look at this guy.
GRADE: B
MUST IMPROVE: I don't think pre-grieving is a thing
Kendall
Kendall:
Catapulted to CEO despite trying to put his father in jail a few times, once in front of Congress
Correctly identified that blackmailing Hugo into doing freelance dirty work is exactly what Logan would have done in a similar situation, which is… not a great lesson to have learned from a parent and maybe a troubling sign that Kendall is going to start cosplaying as Logan in his "temporary" new role
Has a great grief guy
I'm only giving him this high of a grade because I can't believe he finagled his way into the top seat. It's going to ruin him in new and exciting ways, even for Kendall, but he did it.
GRADE: B
MUST IMPROVE: … not being a hopelessly broken little boy all the time?
Marcia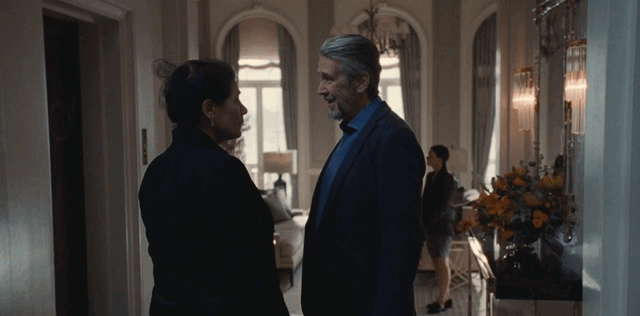 I missed her so much.
GRADE: B
MUST IMPROVE: I bet she could have squeezed an extra $10 million out of Connor on the house sale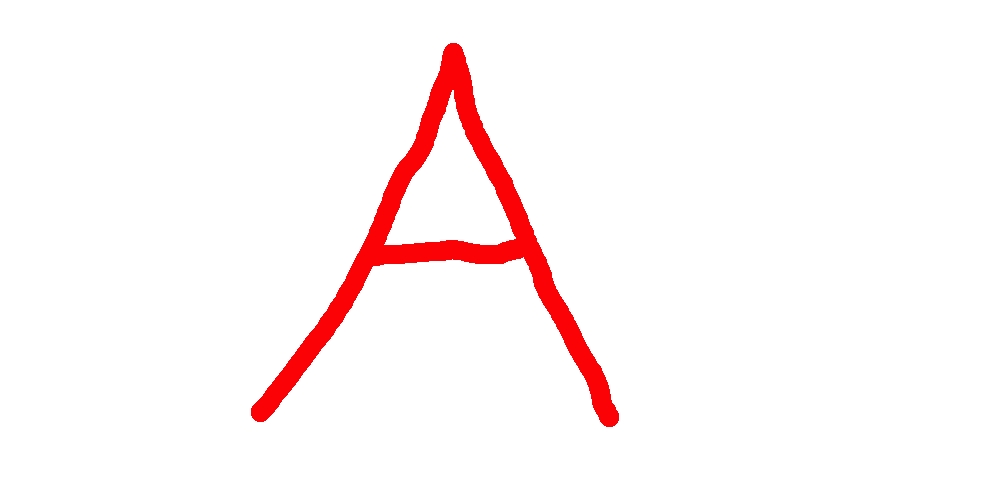 Willa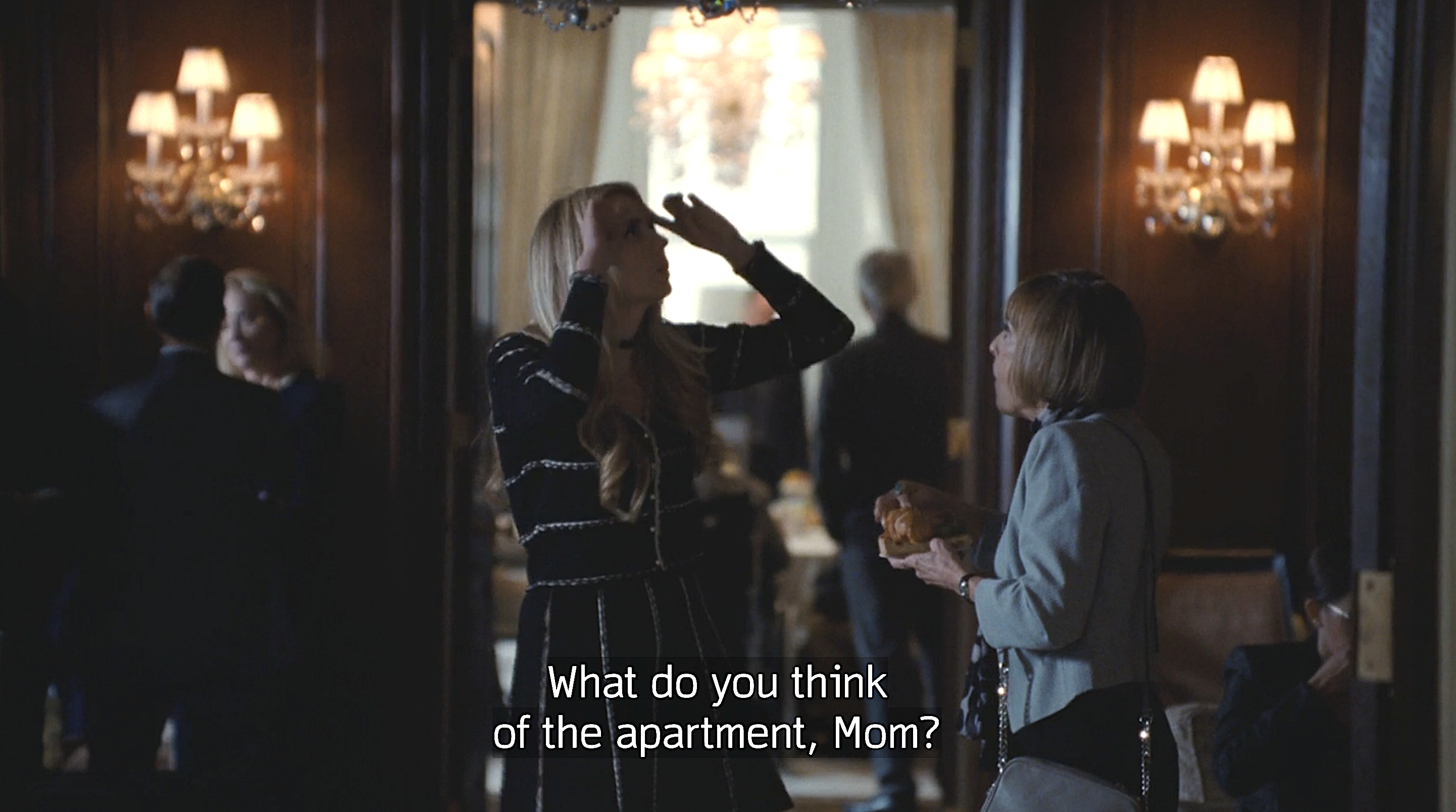 The ink on her marriage certificate isn't even dry yet and she's already mentally knocking down walls in the mansion her dipshit new husband just sort of purchased in a saliva-sealed deal from the terrifying estranged wife of the man who would have been her father-in-law had he not died on an airplane while skipping her wedding.
Also, she stood up to Marcia a tiny bit with that little "we're not so different" exchange where Marcia tried to put her down as a gold digger. Good for Willa.
GRADE: A
MUST IMPROVE: Honeymoon destinations
Will Ferrell
One of the many good things about never skipping the credits is that, right there, every week, I get reminded that Will Ferrell has an executive producer credit on this show. Definitely take a minute this week and make sure more people know that. It's a fun bit of trivia. I'm so happy for him.
GRADE: A
MUST IMPROVE: Let him play the preacher at Logan's funeral, just for me
Stephen Root, generally
I just want it noted somewhere that Stephen Root popped up in both this show and the season premiere of Barry last night, which is a kind of personal dominance of the primo HBO Sunday night programming block that I don't think we've ever seen before. Good for him, man.
GRADE: A
MUST IMPROVE: Let's go ahead and digitally insert him into The Sopranos while we're at it, maybe as a crooked FBI agent named, like, Rodney Orlando