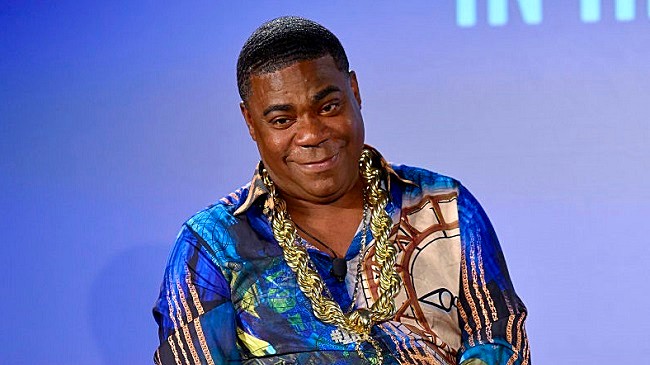 Its Apu Nahasapeemapetilon-derived controversy notwithstanding, The Simpsons is still running strong at FOX. So strong, in fact, that Matt Groening's animated comedy marvel has become the longest-running scripted show in television history. The series' upcoming 30th season will feature all kinds of goodies, including a new Halloween episode dedicated to the family's visit to Jurassic World. As Entertainment Weekly revealed on Monday, however, two of The Simpsons' upcoming new episodes will also feature appearances by comedian Tracy Morgan.
According to EW, Morgan will appear in two different episodes in season 30, "My Way or the Highway to Heaven" and "Baby You Can't Drive My Car." The comic will "briefly play himself in a heavenly scene that nods to the fact that he's still alive" in the former, thereby making a quick joke based on the fact that he was in a coma for two weeks following a tragic accident in 2014. The accident, which occurred in New Jersey, left Morgan severely injured for several months. His writing partner and fellow comedian, James McNair, died as a result of the crash.
As for the second cameo, Morgan will play "a tow truck driver who crosses paths with Homer and Marge." Both of these episodes are expected to air sometime in the fall, after season 30 premieres on Sunday, September 30th. Guest spots by Ed Sheeran, Bill Hader and Nikolaj Coster-Walder were previously announced by FOX.
(Via Entertainment Weekly)