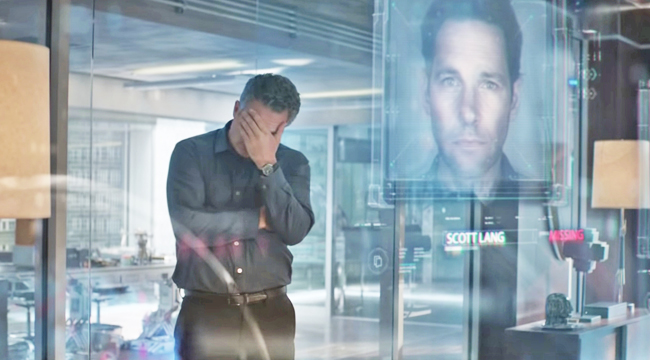 Spoilers for The Walking Dead and Avengers: Infinity War
There's a scene in the new Avengers: Endgame trailer that sees a distraught Bruce Banner listing a number of fallen Avengers — Ant-Man, Spider-Man, and Shuri — turned to dust by Thanos in last year's Avengers: Infinity War. Eager to capitalize on one of the most talked-about trailers of 2018, Johnny O'Dell (the social media guy for the official The Walking Dead account) created a quick parody after the trailer's release: "Wow, this was a little too soon."
Ouch! The parody includes shots of Jesus (Tom Payne), who was killed off by The Whisperers in the midseason finale of The Walking Dead, as well as Jadis/Anne, who disappeared along with Rick in a helicopter in the season's fifth episode, en route to a series of three The Walking Dead spin-off movies.

Tom Payne, who left The Walking Dead amicably, noting that he was frustrated that his character had been relegated to a background role on the series, took The Walking Dead parody in stride with an amusing and droll emoji response.
Other fans of The Walking Dead and Jesus, in particular, weren't as thrilled to be reminded of the sudden and unexpected death of a fan favorite. They responded accordingly.
The Walking Dead returns in February, and while Jesus is officially dead on the series, it may not necessarily be the last we see of him.