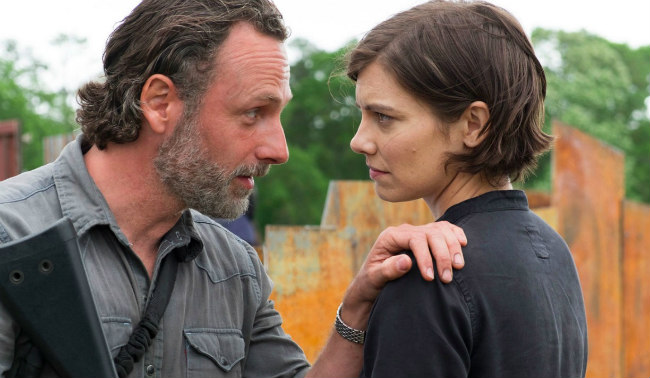 When The Walking Dead kicks off its ninth season on October 7, it will do so with one of its longest episodes. According to ComicBook.com, the season premiere will run an epic 86 minutes. That's not the actual longest: For starters, last year's midseason finale ran 88. Still, it's far longer than the season eight premiere, which ran a comparatively lean hour and seven minutes.
Granted, there's a lot of ground to cover. There are new cast members, most notably Oscar-nominee Samantha Morton, who will play a character named Alpha.
And the debut episode may have to start dealing with the exit of one of its biggest names: Andrew Lincoln's Rick Grimes. The English actor announced he was leaving the show over the summer, explaining that he wants to spend more time with his family. That's not just a line: They live in England, and for the last near-decade Lincoln has had to spend half of every year in Georgia, USA.
There will also reportedly be a massive, presumably shocking time jump, which will dramatically affect at least one of its main characters. In the final episodes of Season 8, Rick and his team of zombie apocalypse survivors battled the "Saviors" — a tussle that ended with Rick sparing the life of their leader, Jeffrey Dean Moran's Negan. That said, their relationship will still reportedly not be terribly kosher.
(Via ComicBook.com)