It's one thing to embarrass yourself at a game night with your closest friends and creepy neighbors because we are all used to that. It's another thing to rack up one million dollars and a European vacation…and still, go home empty-handed. Unfortunately, this happened last week on everybody's favorite game show (or what you watch then you accidentally miss Jeopardy!) Wheel of Fortune.
In the already broad category of "Thing," contestant Micki was tasked with finishing the clue on the board which read, "A ROARING FIRE IN THE FIRE _ _ A _ E." She had already grabbed the Milion Dollar wedge and had a trip to Croatia on the line. Now, you would think that this would inspire the contestant to ask for a "P" or "C" but, unfortunately, Micki did not land there. She tried her best, though.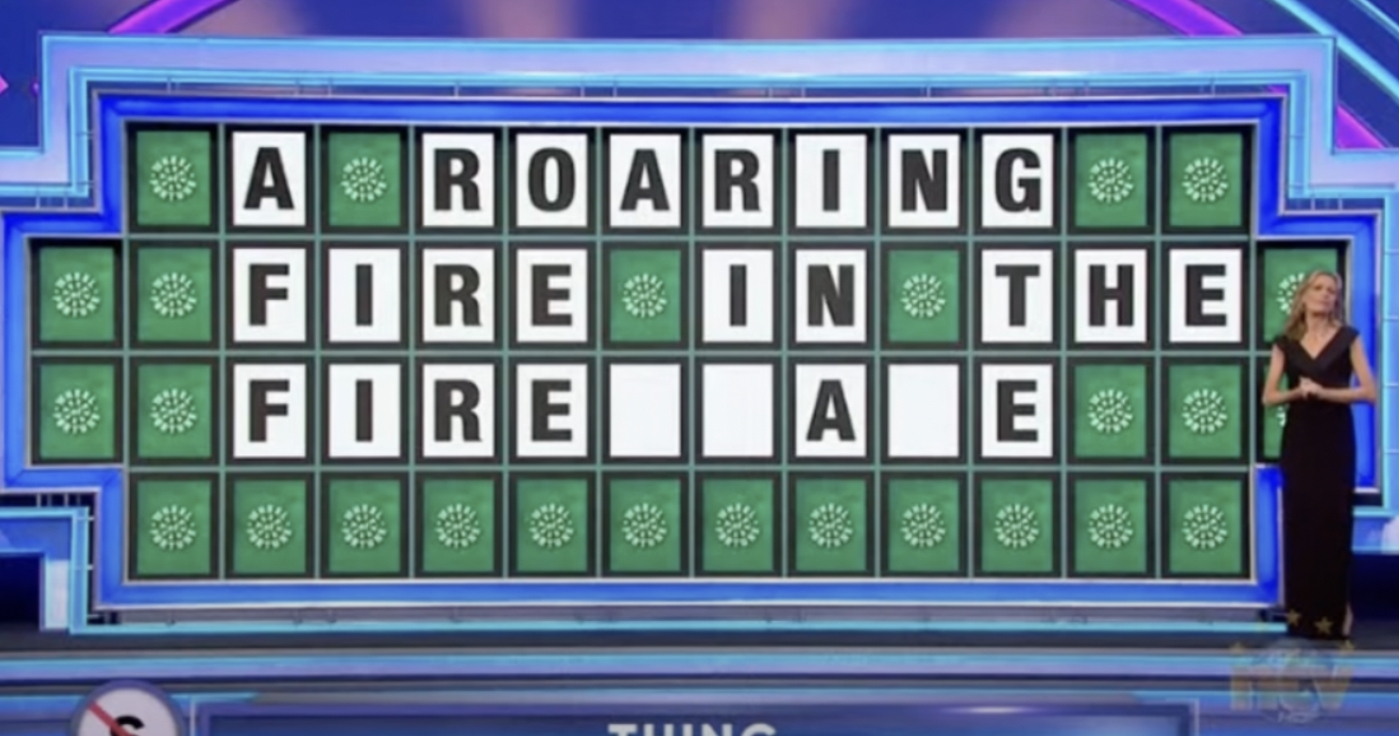 Much to the dismay of viewers everywhere, Micki shouted "S," which led the studio audience to gasp in horror. "You got the reaction," host Pat Sajak said, referencing the crowd. "No 'S,' I'm sorry." She had the sound right! But the letter was wrong. Again, she tried, and she sure looked embarrassed after.
What are you supposed to do when a gameshow contestant loses on national TV? Take to social media to express your frustration, which many did. Hopefully, Micki does not use Twitter, because not many people were forgiving of the major flub.
The Million Dollar Wedge, the Wild Card, the XL wedge, AND a chance to get Croatia, but couldn't get "Fireplace." I'd never want to leave the house ever again. #WheelOfFortune

— Meh (@idontcare8273) March 4, 2023
Even though Micki didn't get her dream vacation and a measly million dollars, she did become cemented in Wheel's ever-growing hall of fame of worst moments ever. And that's a real accomplishment!