After much anticipation, punishingly long lines, and anxiety-riddled memes, the midterm elections are finally over. The Democrats retook the House but not the Senate, and it was a night of firsts. The first Native American women in Congress (Sharic Davids and Deb Haaland). The first openly gay governor (Jared Polis). The first Muslim women in Congress (Rashida Tlaib and Ilhan Omar). There were let downs, such as my own district re-electing Steve King in what I can only imagine was a fit of derangement brought on by too much lead paint still on the barns out here. And in completely unrelated news, The Purge TV show was renewed for a second season.
Early in the day, people were steeling themselves: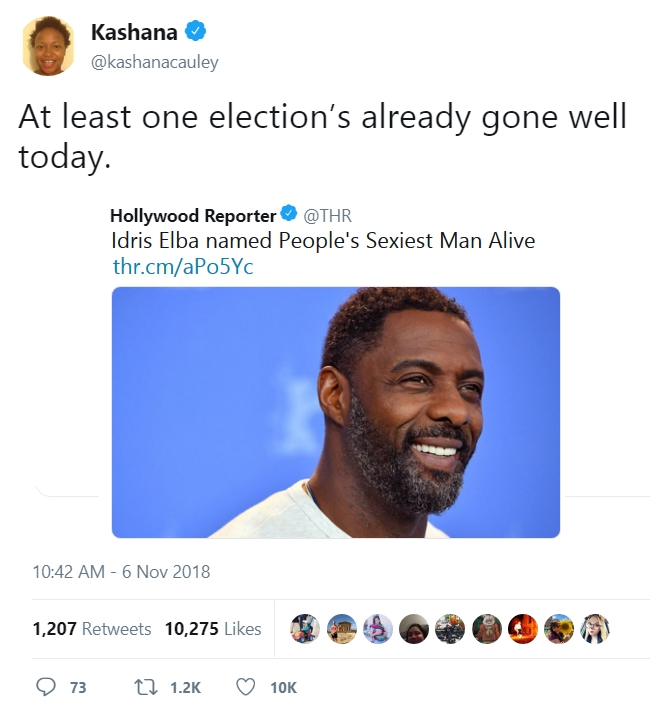 And plenty of fun was had with the ubiquitous "I voted" stickers:
People made jokes at the expense of some of the usual suspects: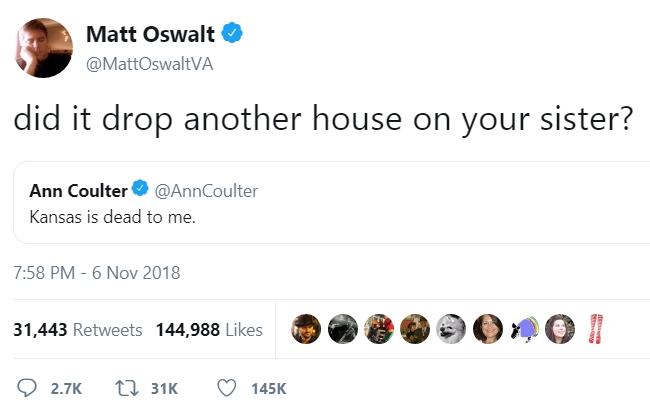 And Ted Cruz winning the Texas Senate race versus Beto O'Rourke stirred strong reactions:
And some have never forgotten the time Ted Cruz honked off on 9/11. (Never forget.)
Meanwhile, people nervously joked throughout the day as updates slowly trickled in:
Some people stayed focused on the positives:
While others pointed out absurd amounts of gerrymandering and voter suppression are still happening:
But there's common ground to be found in all this. People came together to express their combined dislikes of offshore drilling and indoor vaping:
And one thing we (should all be able to) agree on always and forever: f*ck nazis.