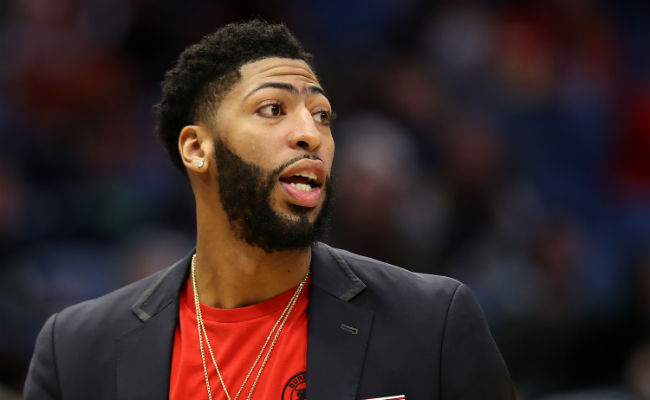 From the moment Anthony Davis arrived on the trade block in full force, the Boston Celtics have been seen as a potential destination. Given Boston's proximity to title contention and war chest of assets, the fit makes all the sense in the world but, from the beginning, the Celtics were essentially blocked from trading for Davis in-season.
Then, things went to a new level on Friday, with Kyrie Irving making some interesting comments about his future and the emergence of reporting that Davis doesn't see Boston as a "destination long-term."

Buzz already existed that Davis may not be long for the Celtics as a result of Irving's potential to leave in free agency but the notion that he views Boston as as a "rental option" is jarring. If Irving were to leave, it isn't as if the Celtics would be bereft of assets, with Jayson Tatum, Jaylen Brown, Gordon Hayward, Al Horford and some interesting draft capital still available. With that said, Boston would have to use some of that stockpile in order to acquire Davis via trade and, in short, the Celtics become a lot less appealing if they don't have an All-Star point guard at the helm.
In the end, Davis could be dealt before the trade deadline on Feb. 7 and, if that happens, the only way the Celtics could be included is if they chose the nuclear option in parting ways with Irving in-season. If Davis is still a member of the New Orleans Pelicans through the deadline, though, this tidbit of information could be instructive with regard to the market that will emerge in the summer.