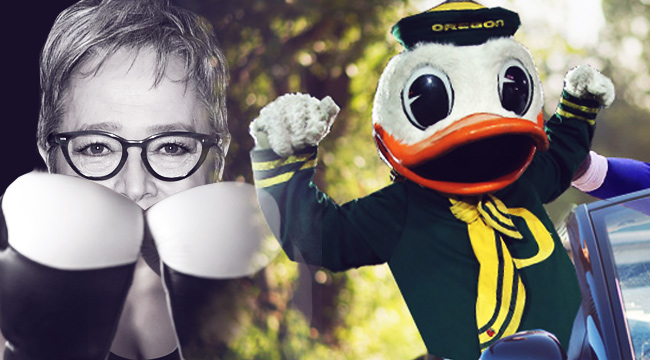 It's March Madness season, otherwise known as the most wonderful time of the year. Bracket-busting Cinderella stories! Lording your basketball pool win over friends and co-workers! Everybody (well, not everybody) openly hating Duke!
While sports media looks forward to the NCAA tournament, not everybody gets as into it as some of us do. And you know what? That's cool. You're allowed to like different sports stuff than everyone else! A soccer fan can see the beauty of a nil-nil draw, but might not get as excited about single-game elimination tournaments played by unpaid student athletes. It happens.
If your love of being included in things outweighs your disinterest/lack of knowledge of college hoops, don't worry. There are plenty of guides out there, helpfully put together by statisticians and people who really dig math and probability, but that's boring and nobody has time for that. Instead, we've worked hard to come up with five legitimately foolproof ways to figure out your March Madness brackets that in absolutely no way will fail and embarrass you in front of your loved ones.*
* Results not guaranteed, please don't sue me. I'm a sportswriter, I have nothing to give you but varying degrees of takes.
COACH FIGHTS
I know we're eschewing extensive research here, but listen, sometimes this one is totally necessary. Imagine you're sitting at home, staring at a totally grimy match-up like Miami (8) vs Michigan State (9). While the correct answer is GO GREEN GO WHITE, it may not be the most obvious to you, the Undecided Bracketeer.
Try this instead: if Jim Larrañaga and Tom Izzo were thrown into some kind of NCAA Thunderdome, who would leave victorious? Izzo is a 20-year tournament vet, but Larrañaga's no slouch, having led a bracket-busting George Mason team to the Final Four back in 2006. While Larrañaga might have the reach advantage, he also wears glasses, and while you shouldn't make passes at him, throwing a punch would leave him disoriented and his vision totally compromised. If he wears contacts, however, the Cuban coach could add another upset to his career.
Talk To Some Alcohol About It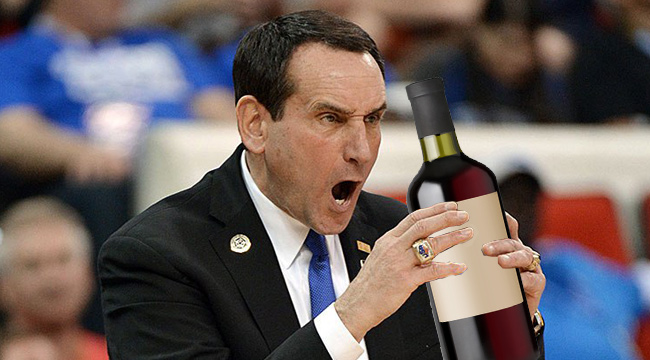 There may have been a time where I was maybe near an open bar where I may or may not have threatened to fight two dudes three times my size about their terrible hockey opinions. Don't worry, it's cool, they were Islanders fans. They deserved it.
My point is that alcohol can dramatically increase your confidence. It can also enhance a magical ability known as drunk logic. Not sure whether Gonzaga is any good, but are intensely bothered by the nickname Zags the more you think about it? Do you follow a totally rad and good husky on Instagram and want to support UConn in solidarity? Maybe you don't know what a Jayhawk is, but that blue really makes your eyes pop. You can't be shamed if you're aggressively confident, and hey — if your bracket gets tanked, it's cool … because so did you. Just make sure you drink more responsibly than you select your Sweet Sixteen.

Which Mascot Would You Most Want To Go On A Road Trip With?
They say the true test of a budding relationship is the weekend getaway. Things might be all hearts and rainbows and fooling around now, but spending twelve hours straight arguing about missed turnoffs and frequent bathroom breaks may have you considering murder before matrimony.
Mascot brackets are fairly common, so why not take your newfound relationship with the NCAA to the next level? Some of them are easy, like spending time with the intensely adorable Oregon Duck or whatever horrifying foam and felt golem Iona has leading their school spirit. Would you rather be stuck in traffic in Connecticut with the Dayton's Rudy Flyer or WuShock, Wichita's mascot that was clearly created by using the psycho-frakulator from Mystery Men on a ventriloquist dummy? And no, suicide is not an option.
Judging The Alumni
Again, this might take some research, but it's much less intensive than comparing shot percentages during regular season match-ups against teams with similar win-loss streaks. Look to the East, and a quick Google search for "Famous SMU Alumni" will reveal that the school produced Laura Bush, Lauren Graham, Kathy Bates, The Waitress from Always Sunny, and a whole host of folks white people love. In the Midwest, Iowa State counts George Washington Carver amongst their notable alumni, and that guy came up with over 300 uses for peanuts.
Sorry, Nevada, I'm going with the peanut dude over Lyle Overbay any day.
The Normandin Method, a.k.a. Make Cute Animals Choose
The Normandin Method was perfected by our good friend Marc over at SBNation. It's a tried and true system with years of prediction research behind it, and quite frankly we could all benefit from reading the expert sports analysis of a pet named Kitty Sanchez.
Just like getting drunk may not be the way to go for everyone, you may be house pet-challenged like myself. That's fine! It's a great excuse to spoil a friend's pet, or a risky but ultimately fantastic way to make friends at the dog park. I attempted this method using my parents' three tuxedo cats, and I've gotta say, these cats don't lie.