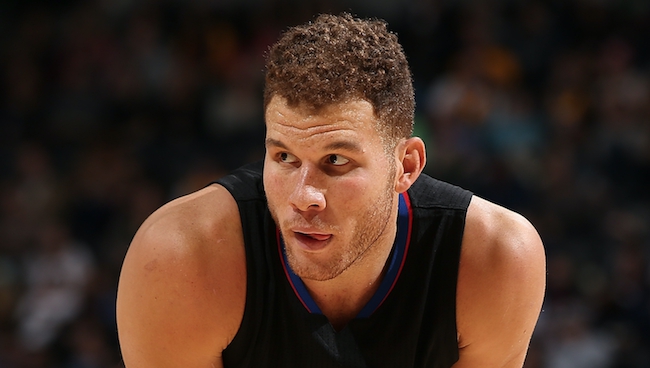 Blake Griffin has not suited up for the Clippers since their Christmas Day win over the Lakers, and now it appears his return may come even later than expected.
The twist is, although Griffin's hand was looking particularly swollen last time we saw it as a result of him punching an equipment manager and breaking his hand in January, it is actually the five-time All Star's injured quad that may keep him sidelined until late March, according to The OC Register.
Griffin was sitting out with that injured quad when he got into a fight with Matias Testi and broke his hand on Janurary 23rd, and while that hand injury may be healing as expected, Griffin's leg is what's preventing him from practicing. Once the Clippers' forward is medically cleared, he will also have to serve a four-game suspension as a result of the fight.
In Griffin's absence, the Clippers have excelled, going 25-9 without him in the lineup, leading to some rumblings that the former No. 1 overall pick was involved in trade discussions before the deadline. Although the Clippers have bolted to within a game of third place in the West without him, Los Angeles still needs Griffin back in the lineup as soon as possible if it wants him to be in full form come playoff time.
However, with only 18 games left in the regular season, the clock is ticking.  This latest setback has to be discouraging for Clippers fans who were hoping to see Griffin return ahead of their team's daunting stretch where they will face off against the likes of the Cavaliers, Spurs, Grizzlies, Warriors, Celtics, and Thunder before the calendar turns to April.
(Via The OC Register)