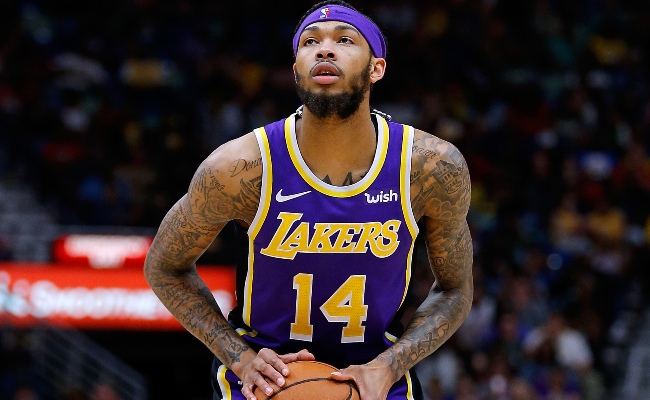 The Los Angeles Lakers made the decision to shut Brandon Ingram down last week. Ingram had missed two games with a shoulder issue, and upon having his season come to an end, Los Angeles announced Ingram underwent a series of tests that revealed a Deep Venous Thrombosis in his right arm.
There wasn't any word on whether Ingram's ailment was something that could keep him out for any portion of the 2019-20 campaign, but the team announced on Saturday afternoon that Ingram should be good to go once the season starts. That's because the second-year wing underwent a thoracic outlet decompression surgery earlier in the day.
According to Shams Charania, this was all part of dealing with an issue with the blood clot in his arm.

Ingram isn't the only young Laker whose season is over — the team announced Lonzo Ball's season had come to an end last week due to a nagging ankle injury, and Los Angeles decided to shut him down and let him work on rehabilitating the ailment. Both of these decisions, along with the decision to manage LeBron James' minutes down the stretch, have all occurred as the Lakers' hopes of making the postseason have dwindled in recent weeks, as Los Angeles has put an apparent eye on everyone being healthy when next season rolls around.