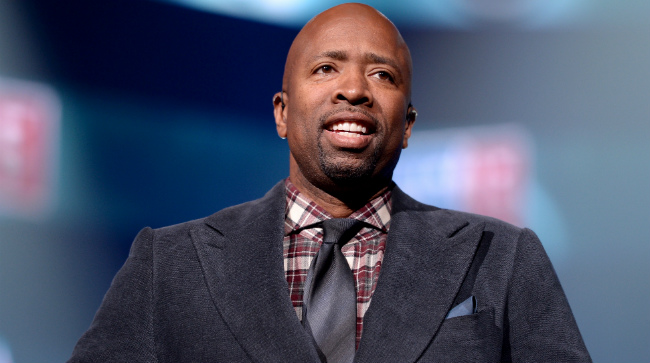 The Detroit Pistons are still in the market for a head coach, as the team decided to fire Stan Van Gundy at the beginning of the month. While a report indicated that Detroit's "primary option" to replace Van Gundy was former Toronto coach Dwane Casey, a new report indicates the Pistons will also consider doing something a little unconventional.
According to Shams Charania of Yahoo Sports, Detroit plans on bringing TNT analyst Kenny Smith for an interview for their head coaching vacancy. There is no word on when the interview will take place, or whether the Pistons are legitimately interested in Smith or just doing their due diligence in their search.
Smith doesn't have any head coaching experience, and has been an analyst for TNT's coverage of the NBA for nearly two decades. He did win a pair of rings during his NBA career as a player for the Houston Rockets, and has been a candidate for head coaching gigs in the past, most recently when he interviewed for the New York Knicks' vacancy that eventually went to David Fizdale.
Detroit is certainly a team that could use a hard reset — the franchise has made the postseason once in the last nine years — although it's fair to be skeptical about whether a first-time coach like Smith would be a good fit. Regardless, Kenny Smith having a head coaching gig would make Inside the NBA especially fun on nights when the Pistons are on national television.