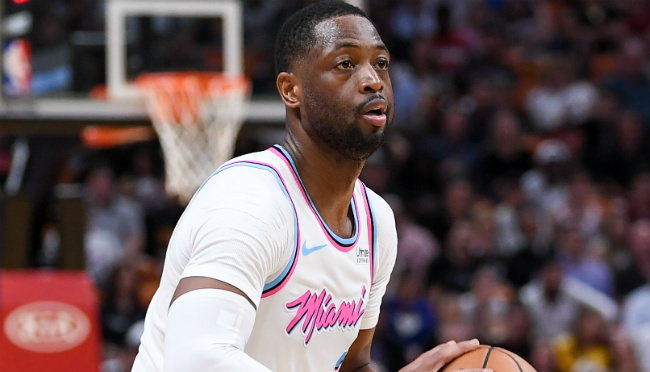 Dwyane Wade made his return to the Miami Heat on Friday night. The Heat acquired Wade in a move with the Cleveland Cavaliers at the NBA trade deadline, and between Wade's reaction to the move, the reaction of those close to Wade about the move, and the way Miami fans cheered upon his return, it was the right decision.
Wade isn't expected to be a savior for the Heat or anything. At this juncture of his career, Wade is a player who is more likely to act as a veteran presence on and off the court than he is to average 20 points a game.
That could be a problem if Wade wanted to be the team's superstar, but he seems to understand his role. Wade spoke to NBA TV's NBA GameTime after the Heat beat the Bucks on Friday night. He discussed his role, saying he wants to "pass the knowledge down" to young players and, more importantly, let it be known that he plans on Miami being the last stop in his hoops career.

"This is it for me, guys," Wade said. "Imma stay here until I decide to hang it up. This is home and I'm so happy to be back."
Weird things can happen, so who knows if Wade will actually get the chance to let this scenario play out. Hopefully he does, though, because few things in the NBA are more "right" than Dwyane Wade playing for the Heat.