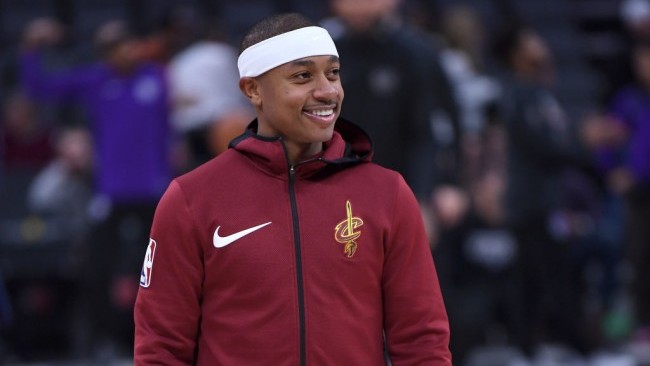 Isaiah Thomas is back for the Cleveland Cavaliers, but he won't be back for a pivotal Eastern Conference showdown with his former team on Wednesday. Thomas will play on Tuesday after missing the first 36 games of the regular season, but the Cavaliers are being careful with his return to play.
That means that he won't play back-to-back games, including a huge showdown against the Celtics on Wednesday. It would have been Thomas' first game back in Boston since the summer swap between the two teams that sent Kyrie Irving to the Celtics.
But Thomas not playing presents an uncomfortable bit of format for the Celtics. Should they honor Thomas with a video if he's not on the court? According to reports on Tuesday, the answer is no. But it's also an answer that Thomas himself directed.

Thomas said the team should wait until he's on the court to celebrate his time in Boston, which is more than fair. But it does set up an awkward situation the next time the Celtics host the Cavs.
It could set up a big day of celebration for former Celtics players. But it's also still interesting to consider why Thomas didn't want a video on Wednesday. He'll be in Boston and, not to parse words in a tweet, but his not playing "mainly" being the reason he doesn't want a video implies there might be other motivations there.
Thomas is tired of people asking "dumbass questions" about the trade from Boston, but this situation isn't going to calm down talk that he's still upset at the team for trading him.