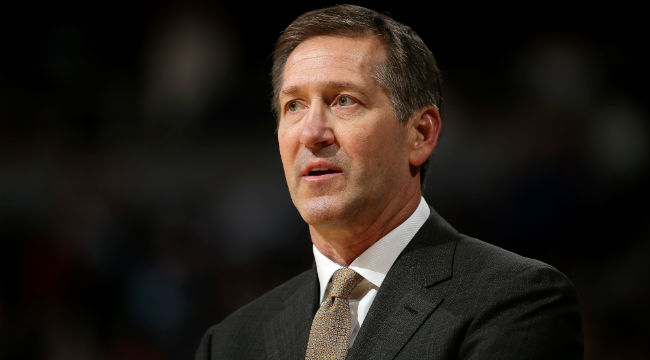 The New York Knicks were not in an especially good place last year. The team was seemingly in the midst of a constant state of turmoil, and it started at the top, as Phil Jackson used his role as the team's president to butt heads with players and make head coach Jeff Hornacek institute his preferred triangle offense.
The triangle was really controversial, but the Knicks went ahead with it, to the point that it was reportedly all the team used to work out players before the 2017 NBA Draft. Hornacek, to his credit, said the right things about the offense, but after Jackson and the team parted ways, the Knicks coach admitted it was probably an issue.
Now, Hornacek is going back on something he said last season. Hornacek believed having the triangle was something that could have helped the Knicks with free agents, but as he told ESPN's Ian Begley, that wasn't the case in retrospect.

"I think it probably was," Hornacek said when asked if the triangle hurt the team with free agents. "I think we truly believed that we could blend it [into Hornacek's preferred offense]. And we found out that probably wasn't great."
Hornacek believes the Knicks are close to competing and placed a lot of emphasis on having a cornerstone piece in Kristaps Porzingis. It remains to be seen whether he'll get the chance to coach the team or if the rumors of his job being in jeopardy are true, but regardless, he believes the team missed out on a potential free agent class due to Jackson's preferred offense.