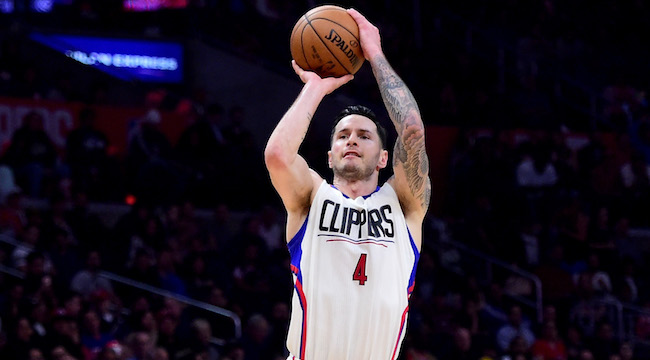 J.J. Redick has agreed to sign a one-year deal with the Philadelphia 76ers. The news was initially broken by Redick, who tweeted out a phrase that has become a rallying cry for the franchise.
Shortly after, the terms of the contract were announced by ESPN's Adrian Wojnarowski. While Redick's contract with the Sixers will only go for one year, he's in for a massive payday.
Redick turned 33 years old earlier in June and the 2016-2017 season was his 11th campaign in the NBA. The sharp-shooting guard averaged 15.0 points per game while appearing in 78 contests and Redick converted 42.9 percent of his three-point attempts.

Redick figured to be one of the more highly sought after players on the market during this year's free agency cycle, especially for a team like Philadelphia that needed shooting and a veteran in the locker room. Along with Philly, Brooklyn and Houston were expected to make aggressive plays for Redick.
This should give Redick the opportunity to hoist up a ton of threes — Philadelphia was seventh in threes attempted per game last season. This is good news, because Redick has never really been in a place where he's had the freedom to shoot at will, as evidenced by the fact that he attempted a career-high six threes a night last year.
Oh, and as you can guess, Joel Embiid was pretty psyched about the latest edition to what looks like it might be one of the most entertaining teams in the Eastern Conference.
Between the decision to move up and draft Markelle Fultz and this signing, it's been a really fun offseason in Philadelphia.