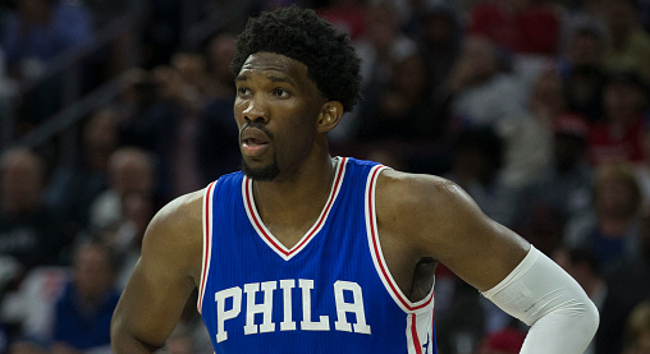 Since coming into the NBA, Joel Embiid has seized the throne as the league's unofficial king of social media. It's a battle he's fought on multiple fronts, whether that's included going against porn stars on Instagram, making fun of his own teammate's physical appearance, or accusing random opponents of being virgins.
And just because his season ended early, that doesn't mean Embiid is going to shy away from the spotlight. Quite the opposite, in fact. He's in full-on offseason mode now, as evidenced by a recent pic that surfaced on Twitter showing what appears to be a new haircut inspired by a certain former Sixers legend.
Embiid is playing a dangerous game here with the bad juju as Bynum's tenure in Philly was plagued by injuries that prevented him from ever playing a single, solitary second for the organization. Embiid managed to suit up for 30 games this season, but the similarities are just too eerie.
Sixers fans will just have to wait and see how his recovery goes this summer and hope that both he and Ben Simmons will return next season healthy and ready to set the NBA on fire. In the meantime, there's really no telling what Embiid will do next without basketball to occupy his time and ward off the boredom.