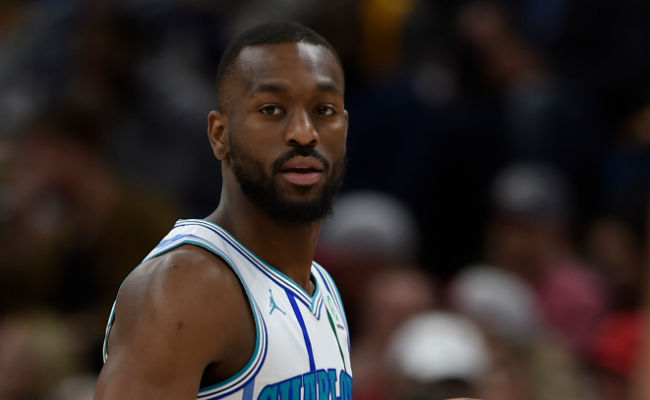 The Kemba Walker era in Charlotte is in its final days. According to Rick Bonnell of the Charlotte Observer, Walker has made it clear to the Hornets that he plans on joining the Boston Celtics once the free agency window opens up and he is allowed to sign a contract to become Kyrie Irving's successor.
The news was confirmed by Shams Charania of The Athletic and Adrian Wojnarowski of ESPN shortly after, with Charania reporting the deal Walker will receive from the Celtics and Wojnarowski reporting that Walker will be in Boston to finalize the deal when free agency opens up on Sunday evening.

It had been reported in recent days that there was serious interest between Walker and the Celtics, which are going through a bit of a face lift this summer due to the losses of Irving and, presumably, Al Horford in free agency. Boston needs a point guard, both because of Irving and Terry Rozier possibly leaving town, and they got a really, really good one in Walker, who reportedly did not get a five-year supermax offer from the Hornets despite being eligible.
Walker is an All-Star guard who should provide a breath of fresh air for Boston after a tumultuous 2018-19 campaign. He was especially great last season, averaging a career-high 25.6 points per game to go along with 5.9 assists and 4.4 rebounds a night.