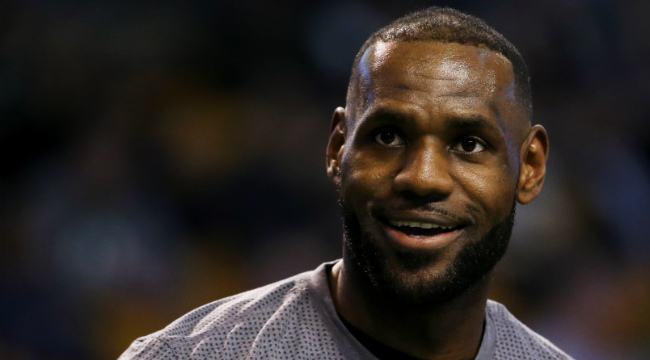 LeBron James is getting tired of paying for Dahntay Jones' shenanigans against Toronto, but he's willing to foot the bill once again. The Cleveland Cavaliers superstar says he'll cover the fine Jones earned for taunting that led to a technical foul on Monday night.
Jones was fined $6,000 by the NBA after he was ejected for taunting late in a blowout win over the Toronto Raptors in Game 1 of the Eastern Conference Semifinals on Monday.
The fine, though small for some NBA players compared to their salaries, would be a big hit for Jones.
But since Jones — who signed a veteran's minimum deal worth $9,000 on the final day of the regular season — would be docked two-thirds of his salary, James — who is making $31 million this season on salary alone — offered to lend Jones a hand. Again.

"I said I was going to pay the fine before I even knew what it was, so it didn't matter," James said. "I told him tonight, I said, 'Listen, Dahntay. Enough is enough. Stop getting kicked out against Toronto all the time. I'm gonna have to stop paying your damn fines.' Yeah, he don't have to worry about it. He's good."
The reaction from James and the rest of the Cavs bench when Jones gets T'd up is actually pretty great.
This isn't the first time Jones has gotten fined against Toronto, either.
The first time? Jones was suspended one game for hitting Raptors big man Bismack Biyombo in the groin in last year's conference finals. That fine, which was prorated off his $8,800 salary (also so low because signed on the final day of the regular season), was just $80.
Still, LeBron was in a good mood after the win because of how easily the Raptors were handled despite a week off for Cleveland. They led throughout on Monday night, and James put up some highlight-reel dunks that got the home crowd going. He also almost had time for a beer.
If things go this well the rest of the series, they might have another long layoff for the Eastern Conference Finals. After all, the fewer games Cleveland plays, the less likely Jones can cost LeBron any more money.