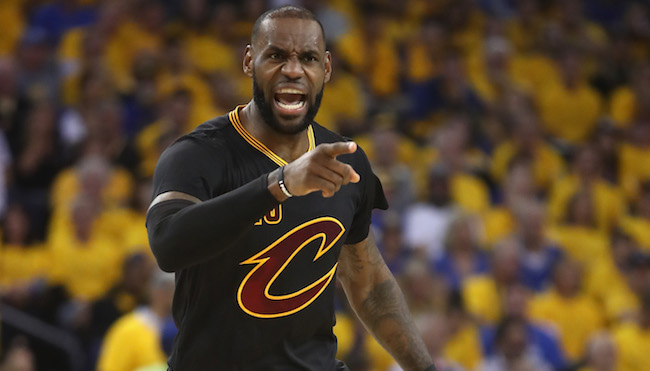 After months of speculation about his contract status moving forward, word broke on Monday evening that Cleveland Cavaliers general manager David Griffin would not continue in the position. Griffin's contract, which expires June 30, was not extended by the Cavaliers and the 47-year-old executive is now seemingly without a logical next step after other NBA general manager openings were filled over the course of the offseason to this point.
Griffin's future situation is undoubtedly interesting and it might be fair to suggest that things should have been handled differently on the side of the Cavaliers and owner Dan Gilbert. With that in mind, LeBron James serves as something of a natural arbiter and the early returns are not ideal for Cleveland.
First, Brian Windhorst of ESPN reported that James, who is the linchpin of the organization by any description, was not consulted on the decision to part ways with Griffin.

From there, Howard Beck of Bleacher Report brought word that James was "disappointed" and "concerned" after hearing of the news.
This is a brutal look for the Cavaliers in that James will be a free agent following the 2017-2018 season. Whispers are already prevalent that James could be evaluating options in Los Angeles for his next step in the league and, given his previous hiccups with Gilbert, this probably won't aid in keeping him in Cleveland for the long haul.
Until James shares his feelings on the record in some form, speculation will undoubtedly continue about where his head is at after the removal of Griffin from the GM perch. The Cavaliers could still be looking to add a top-tier talent in trade this offseason but, without Griffin in the driver's seat, things are wildly uncertain, even if reported candidate Chauncey Billups lands the job quickly.