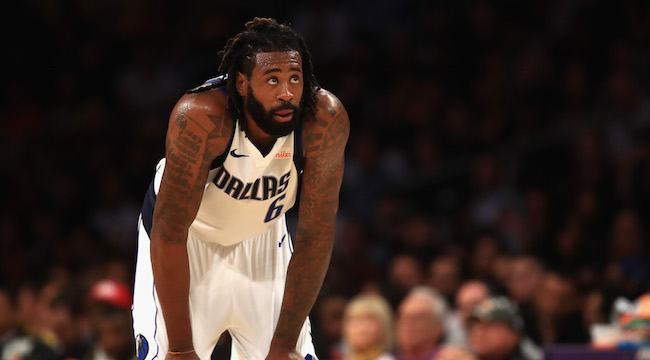 With only a few weeks of data, the safest bet at this juncture of the NBA season is to cite "small sample size theater" when evaluating teams. Still, there are a few squads around the association that might be readying the panic button and the Dallas Mavericks aren't exactly playing the level they hoped they would right now.
The Mavericks sit with a 2-7 record on the young season and Dallas has dropped six straight. Most of those defeats were against quality competition — including the Jazz, Raptors and Spurs — but Rick Carlisle's team recently lost to the Knicks at home, sending smoke signals into the atmosphere that something may be amiss.
The early-season play of top pick Luka Doncic has been encouraging, as the Slovenian wunderkind has shown flashes of the wildly intriguing skill set that made him a big-time catch back in June. However, Harrison Barnes is still getting his feet wet after an injury-plagued start and, as a team, there are a few statistics that paint an ugly picture.
For starters, the Mavericks are just 24th in the NBA in defensive rating (per Cleaning The Glass) and even if their overall performance is slightly better than the team's 2-7 record suggests, that is a problem. This isn't the most dynamic defensive roster, especially with both Doncic and Dennis Smith Jr. on the floor, but that kind of play requires the presence of a strong offense and the Mavericks just aren't there yet.
Dallas is 27th in the NBA in turnover rate offensively and, more importantly, the early returns from the Doncic-Smith pairing aren't great. Doncic's individual net rating is less than stellar but also in line with the overall team performance. When inserting Smith into the mix, though, things crater to the tune of a -13.0 net rating and the kind of "your turn, my turn" offense that simply doesn't work.
It is too early to write Smith off completely but, in short, the team has been solidly worse with him on the floor for the second straight season. More data is needed across the board, of course, but the Mavericks owe a top-five protected first round pick to the Atlanta Hawks as part of the deal involving Doncic and Trae Young, creating more incentive than you may think for Dallas to dive into the tank.
Preseason expectations and organizational messaging dictate that the Mavericks aren't going to tank, at least right now, but Dallas needs to pull out of this in a hurry in order to avoid whispers about a full-blown attempt to keep the pick. For now, it will be interesting to see how a team with very little in the way of quality depth responds and, in the coming days, the Doncic-Smith pairing will be under the national microscope.
Where are the Mavericks in this week's Dime power rankings? Let's take a look.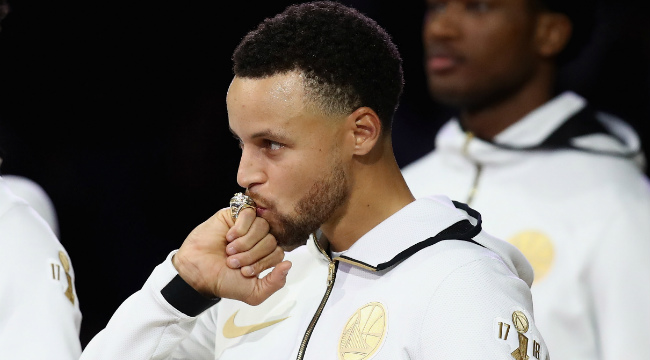 1. Golden State Warriors (10-1, Last week — 1st)
The schedule hasn't been particularly difficult for the reigning champs lately but the Warriors are riding an 8-game winning streak. Let's just say I'm not removing them from the top spot while they're winning every night.
2. Toronto Raptors (10-1, Last week — 3rd)

Kawhi Leonard has missed two straight games and the Raptors haven't even slowed down a bit. Toronto has been absolutely lights-out this season and Monday's road win in Salt Lake City (albeit against a Jazz team without Donovan Mitchell) was befitting of the East's best team right now.
3. Milwaukee Bucks (8-1, Last week — 2nd)

Giannis and company finally lost a game but it came by only four points in Boston. That isn't exactly a bad loss, even with some ghastly three-point defense, and Milwaukee followed that up with an absolute drubbing of the previously scorching Kings. This feels real.
4. Denver Nuggets (4th, Last week — 4th)
The Nuggets have been ridiculous this season and Jamal Murray's coming-out party on Monday evening was the latest example. It's tough for me to buy this Denver team as a top-three defensive squad but, considering they are doing all of this without Will Barton, the Nuggets appear poised to exceed expectations in a big way.
5. Portland Trail Blazers (7-3, Last week — 9th)

Portland is fourth in the NBA in net rating (+8.9) after a 30-point blowout win over the Wolves. The Blazers seem to be flying under the radar as usual, but whispers concerning their potential demise this season might have been exaggerated. Terry Stotts has his team playing quite well once again.

6. Oklahoma City Thunder (5-4, Last week — 19th)

OKC's season-long numbers still aren't great but, since opening 0-4, the Thunder have won five straight games. Over that stretch, the team is outscoring opponents by 11.5 points per 100 possessions and all is well again in Oklahoma City… provided Russell Westbrook's ankle sprain isn't too serious.
7. Los Angeles Clippers (6-4, Last week — 8th)
There isn't a single indicator that the Clippers are legitimately good but they've just been solid across the board. A lopsided home win over the Wolves was the latest data point but the "other" Los Angeles team isn't going away.
8. Indiana Pacers (7-4, Last week — 11th)

Speaking of teams that are just solid, that perfectly describes the Pacers. Indiana is a top-10 team in net rating and, even after a home loss to the Rockets, there isn't any reason to project regression here.
9. Boston Celtics (6-4, Last week — 6th)

Back-to-back road losses mean that we have to drop the Celtics, even if that feels wrong. They ran into the Jamal Murray buzzsaw on Monday and, previous to that, the Celtics lost by one point in Indiana. There's not much to worry about, other than the slow integration of Gordon Hayward.
10. San Antonio Spurs (6-3, Last week — 10th)
The Spurs would be (a lot) higher if not for a home loss to the Magic in their most recent contest. That has to be punished in some form or fashion, even if everything else is largely positive in San Antonio.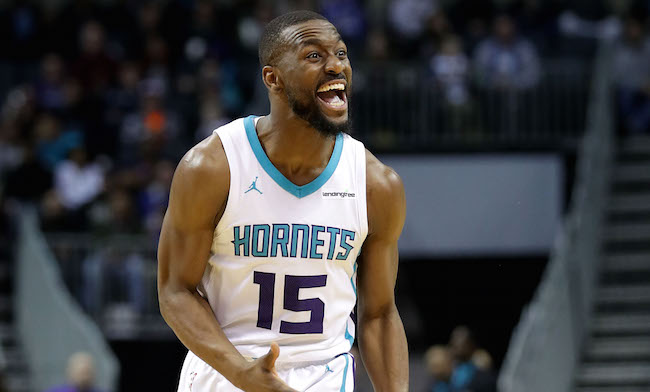 11. Charlotte Hornets (5-5, Last week — 20th)

Why are the 5-5 Hornets this high? Well, Charlotte is sixth in the NBA in net rating (+7.5) with a better mark than the Clippers, Pacers, Celtics, Thunder and Spurs. That'll do it.
12. Houston Rockets (4-5, Last week — 17th)

This might be the last week that the Rockets are outside the top ten. Houston has won three straight on the road, with an impressive win in Indiana as the most recent data point. The tide is turning.
13. Los Angeles Lakers (4-6, Last week — 18th)
Many words have been written about the Lakers and with good reason. For now, all that I'll add is that the team doesn't have a single "bad" loss to this point, dropping all six games against playoff teams, with five by single-digits. They'll be fine, even if title contention isn't even a remote thought.
14. Utah Jazz (4-6, Last week — 5th)

It's almost unthinkable that the Jazz could lose four straight with the way their defense plays. Yet, here we are. Two of the four losses did come without Donovan Mitchell, though, and that softens the blow a bit.
15. Memphis Grizzlies (5-4, Last week — 13th)

We're into November and the Grizzlies still have a winning record. It's almost as if Memphis is (much) better when their star veterans are on the floor together. Weird, I know.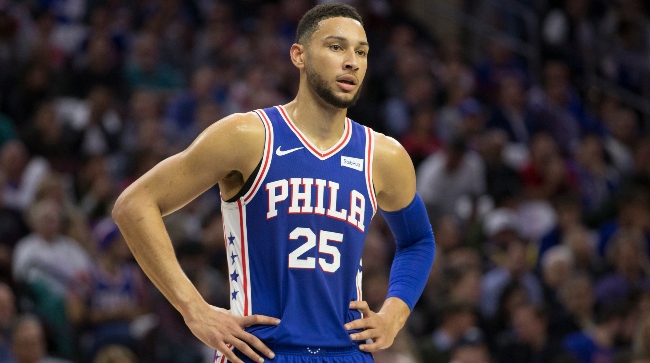 16. Philadelphia 76ers (6-5, Last week — 14th)
After back-to-back wins over the Clippers and Pistons, I was poised to praise the Sixers. Then, they lost by 25 to the Nets. That just can't happen, especially given the fact that Philadelphia is voluntarily playing worse than they should by deploying Markelle Fultz in the starting lineup.
17. Miami Heat (4-5, Last week — 16th)

Miami's road loss in Atlanta came without Goran Dragic, giving the Heat something of an excuse. More importantly, there was a swift response with a road win over Detroit to save the day in this space.
18. New Orleans Pelicans (4-6, Last week — 7th)

It's really tough to figure out where to put the Pelicans right now. Six straight losses have to be punished and that explains the 11-slot drop. On the flip side, all six came against projected Western Conference playoff teams, with the final five on the road. We all know New Orleans is better than this, but we've gotta see it again.
19. Minnesota Timberwolves (4-7, Last week — 15th)
Woof. The Jimmy Butler saga continues and, beyond that, the Wolves are just playing bad basketball. The talent level dictates that Minnesota's floor is higher than the league's dregs but it's not going well.
20. Brooklyn Nets (4-6, Last week — 25th)

The Nets are the best of the sure-fire lottery teams, at least in my view. Brooklyn is competitive nightly, well-coached and able to jump up and catch good teams if they aren't focused. That was on display in a 25-point drubbing of the Sixers and it will be a theme all season.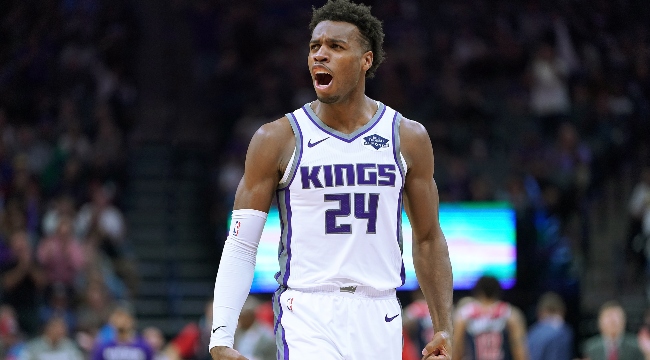 21. Sacramento Kings (6-4, Last week — 21st)

After five (!!!) straight wins, reality struck the Kings with a 35-point loss to the Bucks. Sacramento is unquestionably better than most predicted but that is a sobering reminder that they aren't "ready" just yet.
22. Orlando Magic (4-6, Last week — 23rd)
The Magic had no business winning on Monday night but they did it anyway. As a result, the team owns a 4-6 record and, while Orlando is almost certainly worse than that, there is some ugliness behind them.
23. Detroit Pistons (4-5, Last week — 12th)

Remember when the Pistons were unbeaten? Well, they've lost five in a row since then. Four of Detroit's losses came against playoff teams but it was a swift reminder that this isn't exactly a "lock" playoff team.
24. Washington Wizards (2-7, Last week — 26th)

After five consecutive double-digit losses, the Wizards beat the Knicks by 13 in their last outing. That was enough to escape the bottom five but, to put it plainly, there is a long way to go in the nation's capital.
25. Atlanta Hawks (3-6, Last week — 27th)
Even without John Collins, the Hawks are exceeding national expectations. Part of that is the strong work of Trae Young but, in general, Atlanta has the feel of a well-coached team with a strong shot profile (i.e. a lot of attempts at the rim and from three). Make no mistake, this is still a bad basketball team but, as Collins nears a return, the Hawks should be fun.

26. Phoenix Suns (2-7, Last week — 28th)

The Suns still have the worst net rating (-11.8) in the NBA but Phoenix might be turning the corner to some extent. A win over the Grizzlies helps but, even prior to that, Phoenix was able to hang with the Raptors to some extent and having Devin Booker back in full force makes them more dangerous.
27. Chicago Bulls (3-8, Last week — 29th)

Chicago gets the nod over New York after a double-OT win on Monday. That is a game that everyone should attempt to forget but it did happen.
28. New York Knicks (3-8, Last week — 24th)
If anything, the Knicks have been a little better than I imagined they would be without Kristaps Porzingis. Make no mistake, New York is bad right now but they are entertaining and David Fizdale's group is sitting in the middle of the pack defensively. That is an enormous win.
29. Dallas Mavericks (2-7, Last week — 22nd)

As noted above, the Mavs are really struggling at the moment. Dallas is better than this, though, and it will be interesting to see how much better, especially when viewed through the prism of their overall record at the end of the campaign.
30. Cleveland Cavaliers (1-9, Last week — 30th)

When J.R. Smith connected on a late three on Monday, it appeared as if the Cavs were destined for their second win of the year. In on-brand fashion, Cleveland let that contest slip away and, in the process, further cemented their slot in the basement of this column. There really shouldn't be any debate here, at least for now.