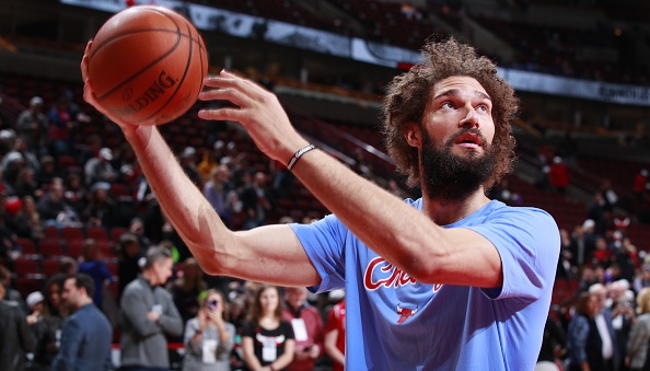 The NBA is going all-out to try and prevent teams from tanking this year. With a race to the bottom seemingly going on between a number of squads — whether they planned to or not at the start of the year — the league is trying to do whatever it can to keep them from purposely underperforming.
We learned on Tuesday night exactly how Adam Silver and co. plan on going about combatting what it views as a harmful practice. According to Shams Charania of Yahoo! Sports, the league contacted the Chicago Bulls and issued a warning regarding perceived tanking in the form of resting healthy players.
In response to this, Chicago has decided that it will end the season by getting two veterans, Robin Lopez and Justin Holiday, more playing time. Lopez has not taken the floor since Feb. 14, while Holiday has played in one game in that same period of time.

Both players lost out on starting spots over the league's All-Star break, and have not been active save for the one game in which Holiday played. There is an argument to be made about how much better these players will make the Bulls and whether it is a massive issue that they are being held out for younger players, but as long as they don't get punished, the league has determined playing Lopez and Holiday satiates its desire for Chicago to not appear to be tanking.
This is the latest in a line of aggressive moves the NBA has made to try and combat tanking before its new Draft Lottery system goes into place next year. In addition to this warning to the Bulls, Silver released a memo warning teams about tanking while Mavericks owner Mark Cuban was fined $600,000 for comments on the subject.