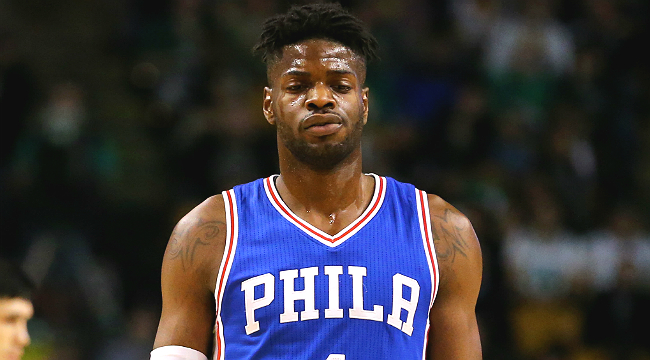 The Philadelphia 76ers were expected to make a move involving one of their young frontcourt players before the trade deadline. On Thursday, it seems they did just that by pulling the trigger on a deal to send Nerlens Noel to the Dallas Mavericks for Andrew Bogut, Justin Anderson and a protected first-round pick, per multiple reports.
If that pick does not transfer this year, ESPN's Zach Lowe reports it becomes two second round picks.

Most expected Jahlil Okafor to be the big man moved by the Sixers on Thursday, but he remains with the Sixers for now and it's Noel who has been shipped out of Philly. The Sixers add a possible future first-round pick as they continue to compile future assets, but also get wing help in Justin Anderson while unclogging their frontcourt. As for Bogut, most anticipate he will be bought out by Philadelphia, which has a significant amount of cap space still to use this season.
The Mavs get younger, something they're in desperate need of doing, and can take a risk on a very talented defensive player in Noel, who has not developed quite as quickly as some hoped in Philly. Noel is a restricted free agent next year, and indications are the Mavs will look to sign him long-term.
With the deadline looming, we'll see if trading Noel has any impact on the Okafor rumors that have been swirling for the last few weeks, or if the Sixers part ways with both of their former high draft picks that have been on the block this year.