Welcome to Hoop Dreams, a season preview unlike any other you'll read before the 2016-17 season tips off. The premise is simple. We'll be providing 30 of these fictional forays because it simply stinks that only one team can win the title each year. The list of contending teams seems to shrink with each campaign, and we wanted to provide something to those fans who only get to dream of Larry O'Brien during the offseason. Before October, every team can win the NBA title. Don't believe us? Then keep reading. – Ed
---
It's the night of the 2016 NBA Draft. The Orlando Magic have pick No. 11 pick and are dangerously close to being in basketball purgatory – the squad has not made the postseason since the 2011-12 season, and while the team showed progress last year, it's hard to imagine that anyone that it picked at No. 11 was going to get them over the top and into a spot to compete in the Eastern Conference.
So the team's brain trust, including GM Rob Hennigan and newly-minted head coach Frank Vogel, probably got together and realized two things about the league:
Seven of the eight teams that made it to the conference semifinals last year were in the top-15 of defensive efficiency.
Every team is trying to become smaller and faster, sometimes at the expense of having size.
This led to said braintrust putting together a plan to win a championship, one that looked to lock things down defensively (which makes sense when you consider the fact that Vogel is a defensively-inclined head coach) and get bigger.
So the Magic took the No. 11 pick, along with Victor Oladipo and Ersan Ilyasova, and turned them into Serge Ibaka. They spent money to bring in Bismack Biyombo and Jeff Green. They let defensive liabilities like Brandon Jennings, Jason Smith, and Andrew Nicholson go elsewhere in free agency. Orlando sent a message to the other 29 teams in the NBA: you can try to score on us, but you're not going to.
The challenge for the Magic, though, is to have some dudes who can score line up next to all of this defensive talent. The starting five is possibly going to feature Elfrid Payton, Aaron Gordon, and Biyombo, and no one has ever confused any of them for being dudes who can score in bunches.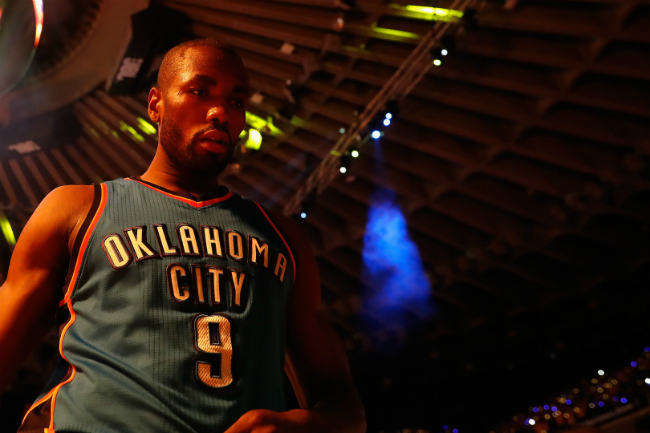 The good news is that Ibaka, even though he came into the league as a defensive menace (and while he's gotten away from that, you know Vogel is going to help find his old defensive form) is a very capable offensive player. Evan Fournier got paid over the summer due to a breakout 2015-16 season in which he showed that he's a versatile scorer. Plus the bench has Nikola Vucevic, one of the most refined low-post scorers in the NBA, and Mario Hezonja, who has all the talent in the world and can become an explosive wing player as his career progresses.
Still, this team's calling card is its tenacity on the defensive side of the ball. If you like games that end 92-88, or if you are one of those fans who miss the REAL days of basketball (i.e.: 1985-2004), you're going to love what Vogel's Magic will do.
Know who will hate what Vogel's Magic will do? Every other team in the NBA. The biggest perk of building a big, defensively-oriented team is that the aforementioned smaller and faster teams will not be able to handle your physicality. That's exactly what the Magic will exploit, successfully, in 2016.
After a regular season with some growing pains, everything will eventually click for Orlando after they get used to Vogel's hyper-aggressive defensive scheme and figure out how to win slopfests of games. They'll get plenty of practice playing in the Southeast, as Atlanta (second), Miami (tied for seventh), and Charlotte (ninth) were all in the top-10 of defensive efficiency last year.
The Magic have gone all-in on this approach, though, and the combination of Fournier, Ibaka, Vucevic, and Hezonja (who makes a big leap forward in 2016-17) gives them just enough scoring to become a nightmare once it all clicks. They won't be a top-3 seed, but heading into the postseason, no team will be more dangerous for higher-seeded squads than Orlando.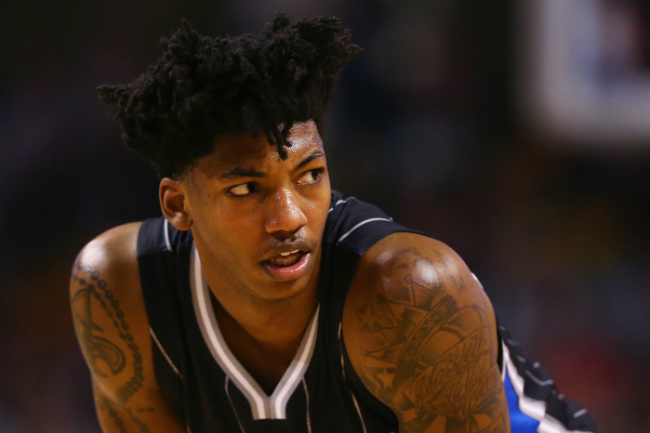 Once Orlando gets into the postseason, the path to a championship is simple: stifle teams and trust that their young talent won't get worn out over the course of a seven-game series. Additionally, the brilliance of the Vogel hiring (along with the decision to bring on longtime Spurs assistant Chad Forcier) and the Ibaka trade means that the the Magic have dudes who have been in plenty of postseason battles before. This is going to come in handy all year, but especially in the spring/summer.
Games will slow down. Every possession will matter. This will favor a team that is used to playing slow, grind it out hoops that is well-coached and perfectly balances youth with veterans. That's the Magic. A first round matchup with, say, Boston? Easy. Conference semis against Atlanta? That's nothing. Conference finals against Cleveland? Who needs LeBron James when you have Never Google? The Finals against Golden State? There won't be a 3-1 lead for the Warriors to blow, because the Magic are going to sweep them. The exclamation point will come when Ibaka dunks on Kevin Durant so viciously that KD opts out of his deal with the Dubs and joins Orlando this offseason so this never happens again. Also, Draymond Green tries to slow Hezonja down by kicking him in the 'nads and ends up getting suspended for the rest of the postseason.
Honestly, the only question we need to ask is whether the team's victory parade will take place around the Amway Center or if they'll do it at Disney World. I think the latter makes the most sense. Give the dude in the Mickey costume a day off in July, I'm sure he'll appreciate it because it gets really warm when you're donning a mascot head.