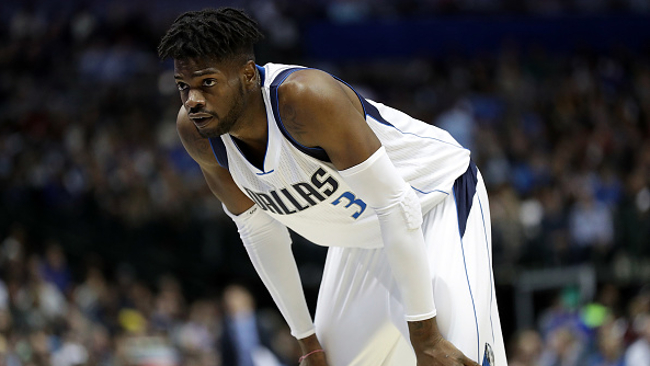 Nerlens Noel's time in Dallas has been strange to say the least. He a rather impressive audition with the team after getting traded from the Philadelphia 76ers before hitting free agency with the hopes of getting paid. That didn't work, and instead, he returned to Dallas on a meager one-year deal.
That hasn't quite worked out as he'd like — Noel has spent more time making headlines this season for getting a hot dog from the press box during a game than his play, and the 23 year old center is currently sidelined as he is trying to work his way back from thumb surgery. Prior to the injury, he averaged four points and 4.1 rebounds in 12.5 minutes per game.
The good news is that it seems like Mavericks coach Rick Carlisle sincerely wants to start getting Noel some run once he's able to get back onto the floor. Carlisle spoke to the media before Dallas' 114-99 win over Orlando on Tuesday night and gave what sounded like an endorsement of sorts for his young center.

There were rumblings that Carlisle wasn't a fan of Noel's work ethic, so it is reassuring that he seems to be chalking the start to this season up to Noel just getting off on the wrong foot. It's also reassuring that Carlisle seems like he does want to get Noel folded into the team's rotation, and it makes sense, as the Mavericks are sitting at 14-28 and look like they'd be smart to build towards the future.
Who knows if that future will include Noel past this season, but if Carlisle's comments are any indication, he is in the team's plans for the immediate future once he can take the floor.