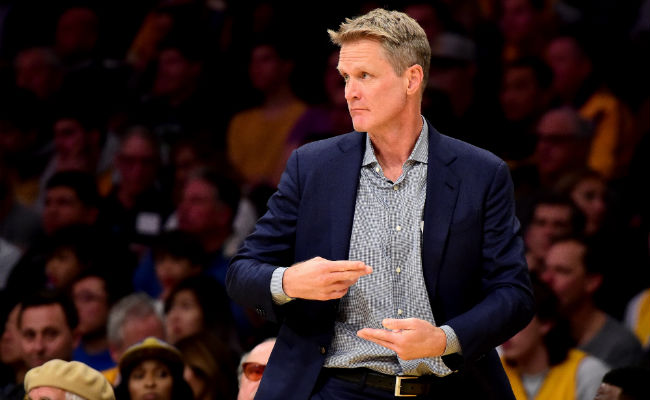 It's a strange time for the defending NBA champions, as the Golden State Warriors are extremely injured right now. The latest instance of a big-name player going down occurred on Friday night, when JaVale McGee rolled up on Steph Curry's knee. The two-time MVP had to leave the game with what was eventually called an MCL injury.
Curry underwent an MRI on Saturday for the injury, and it was determined that he will be re-evaluated in three weeks for a Grade 2 MCL sprain. It's relatively good news for Golden State, because it means Curry should be back early on in the 2018 postseason.
Steve Kerr tends to believe that, despite the team's injury issues, things will be just fine. The Warriors' head coach told the media on Saturday that he is optimistic that, even with Curry sidelined, he is confident on his team's ability to stay afloat.

Knee injuries, especially ones that deal with the ligaments in a person's knee, are always a little scary, so the fact that Curry should be able to return for the postseason is a massive relief for the Warriors. It also helps that Kerr believes his other three injured stars are all going to be back in the coming days.
Golden State is banged now, but three of the defending champs' biggest stars are getting healthy at the right time as we enter the final weeks of the regular season. Even though Curry's on the sidelines for a while, that's something for the Warriors to celebrate.