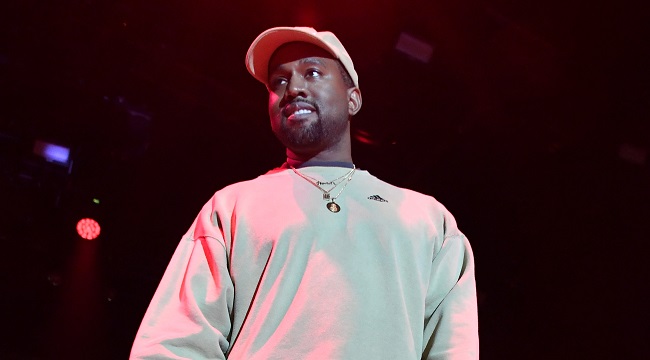 At this point, it's not breaking news that Kanye West is back in the lab and ready to eventually bless the hip-hop world with new music. Cyhi The Prince let the cat out of the bag last year that Kanye was crafting beats for all of GOOD Music. For months, Kanye has been the man on the mountain, using Wyoming as the ground zero for conception of his new project. All the usual suspects have descended upon Wyoming including Pusha T, Mike Dean, Travis Scott and Kid Cudi – who he did his "comeback" to the stage with in Chicago. We also know that Nas and Drake are there – and Drake and Kanye are possibly working on a collab project.
We know the who, and where, but what is the album going to sound like? Kanye is as unpredictable as they come, and we haven't received many context clues – until today, when Teyana Taylor told the Hot 97 morning show that "Polo Ye" is back.
"He was so excited, we did one song where he was bangin' on the desk and the mic was right there," she told Rosenberg and Ebro of their studio sessions. "I was just singin' to what he was bangin' on the desk." Taylor, the star of the "Fade" music video, said Kanye is "OD" right now, which means he's in the heat of his creation. Will it be a GOOD summer for Kanye fans? Time will tell.