Since the beginning of the pandemic, for these years when touring was non-existent and then heavily altered, one of the prevailing musical narratives has been artist growth and sustained momentum. Shelved albums lost their moment, while someone like Taylor Swift went into high production to come out the other end into a new career peak.
Then there are people like Zach Bryan, whose career was taking off just as the world was closing down. After going viral with a YouTube video in 2017, he offered up his debut album in late 2019 and just kept releasing music at a feverish pace. He's now released four full-lengths — his latest, a self-titled affair, is out today — along with two EPs, a live album, and numerous singles. Just in Los Angeles, he went from a 2,000-cap room to an arena in a year, while turning up in homes on several episodes of Yellowstone as both soundtrack and performer. He's become one of the fastest-rising and most exciting stars in music, all while barely granting an interview or playing to many of the typical industry games.
This was apparent in IRL fashion at Staples Center on Wednesday — still not calling it Crypto.com Arena, sorry/not sorry — with a sold-out show that saw fans wearing their finest hats and boots. And while the wardrobe might have matched a typical country outing, his music and the show are anything but traditional. The audience sings along to literally every song in a Swifftian manner — maybe the link here is recent prolific production, or maybe it's just great songwriting — while the decision to perform in the round gave the large space a sense of intimacy that is rarely felt on a large scale. For his part, Bryan pulled out all the stops, beginning the show by acknowledging the birthday of the venue's most famous alum, Kobe Bryant, and later inviting Maggie Rogers to perform their standout "Dawns" together.
A lot has been written and said about country music's current chart dominance, and how much of it is centered on political dog whistles, layup covers, or, you know, Morgan Wallen. But Zach Bryan is a different breed, doing things a different way. "Something In The Orange" is a legit country radio hit, but he seems more along the Kacey Musgraves/Sturgill Simpson path in terms of fan appeal, centering his music above all else in the manner of Chris Stapleton. These are all arena-level country stars who don't fit into an easy box, people who idolize Willie and Waylon and Patsy. But, he also is drawing fans from the post-stomp-clap Americana realm, sometimes evoking a similar sonic territory as Ryan Adams, just without the asshole connotations.
All that is to say that Zach Bryan is a lot more than America's next great country singer or songwriter, he's a must-see phenomenon with appeal that transcends genre. In concert, it's infectious and instantly apparent. He didn't perform a single song off the new album of Wednesday night, despite it being two days from release. He's literally turning out the tunes faster than he can support them. And while during the pandemic it became difficult to know what streaming sensations had real-world appeal, Bryan has left nothing ambiguous. He's a bona fide star, and he's only burning brighter.
Check out some photos from Zach Bryan in Los Angeles below.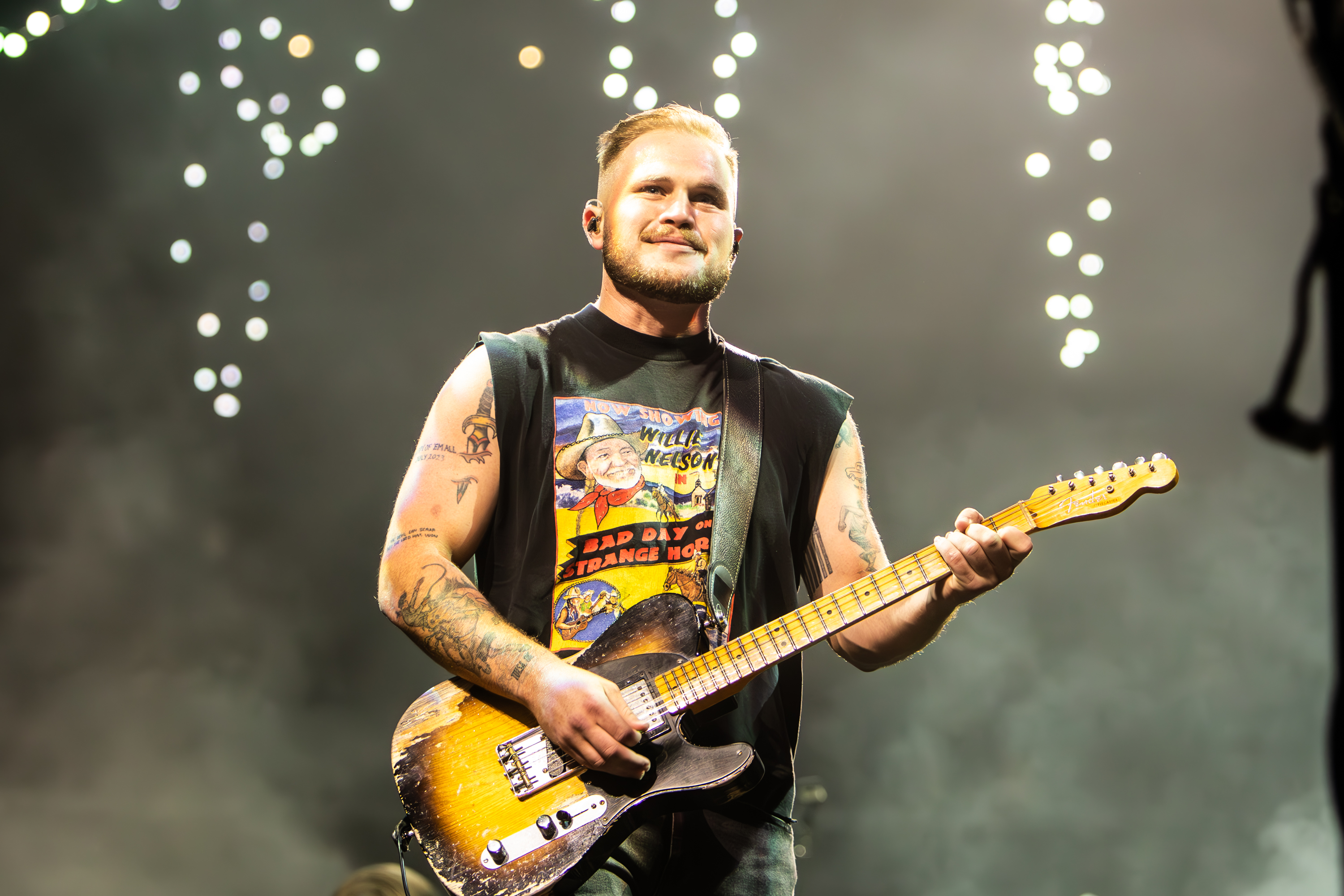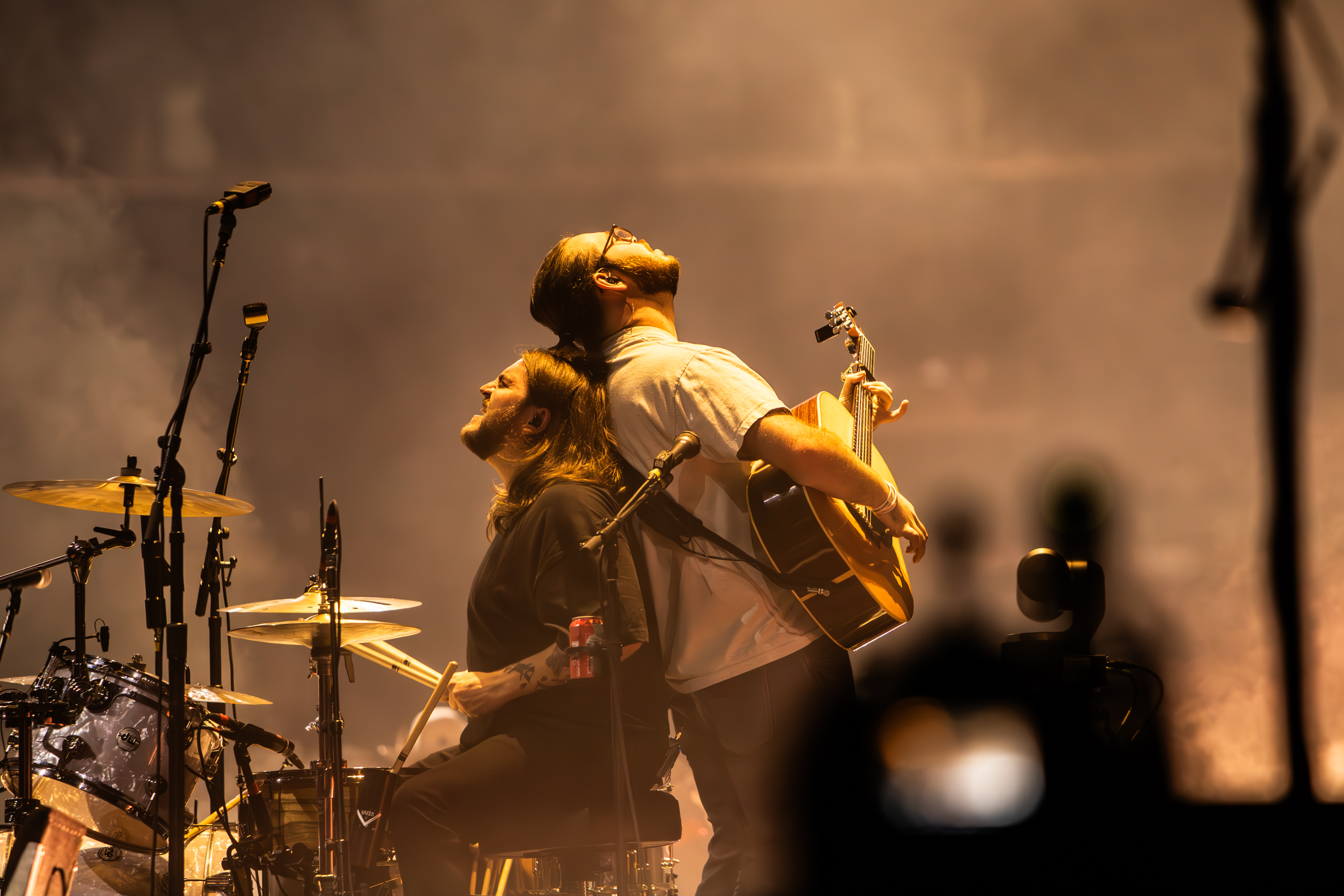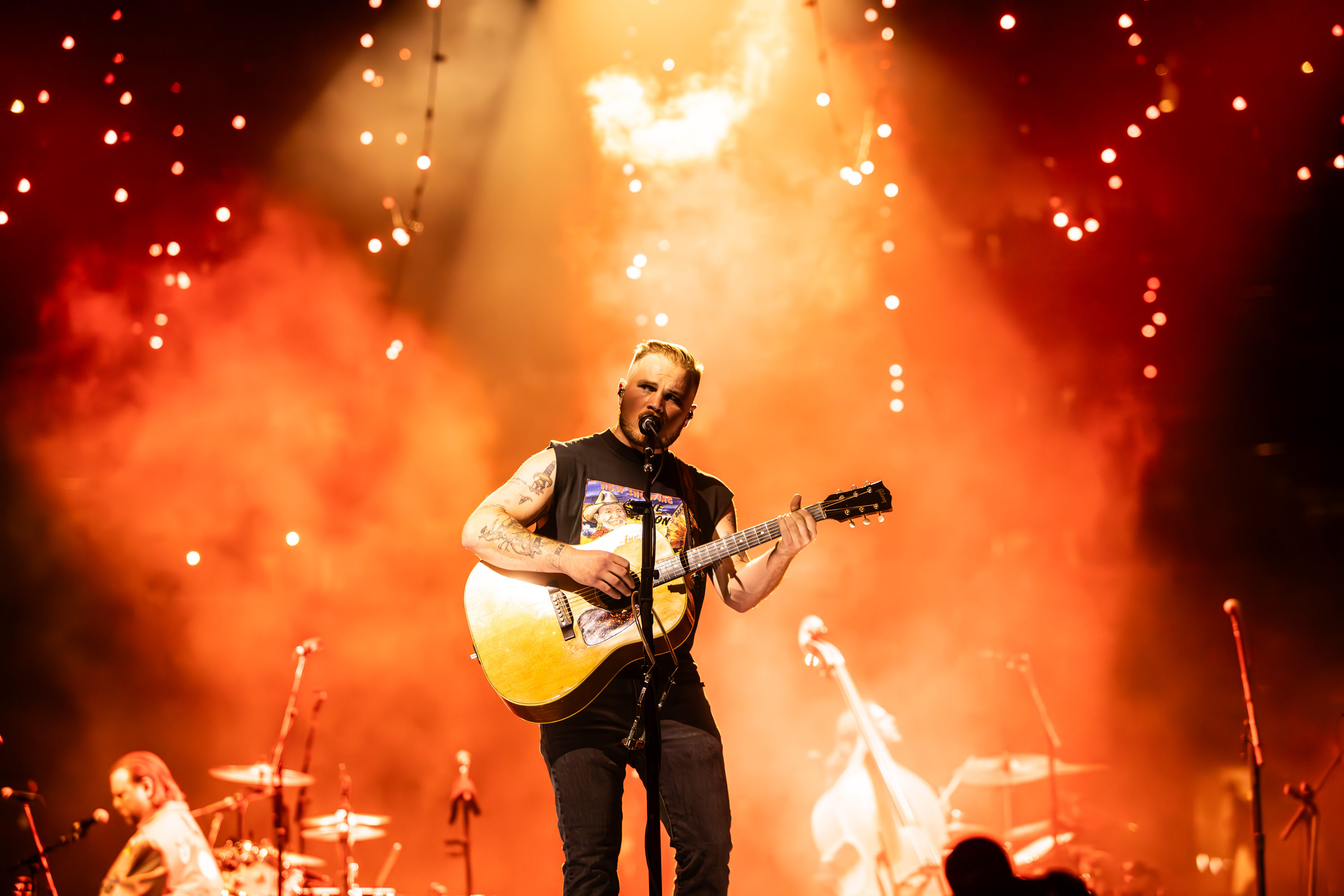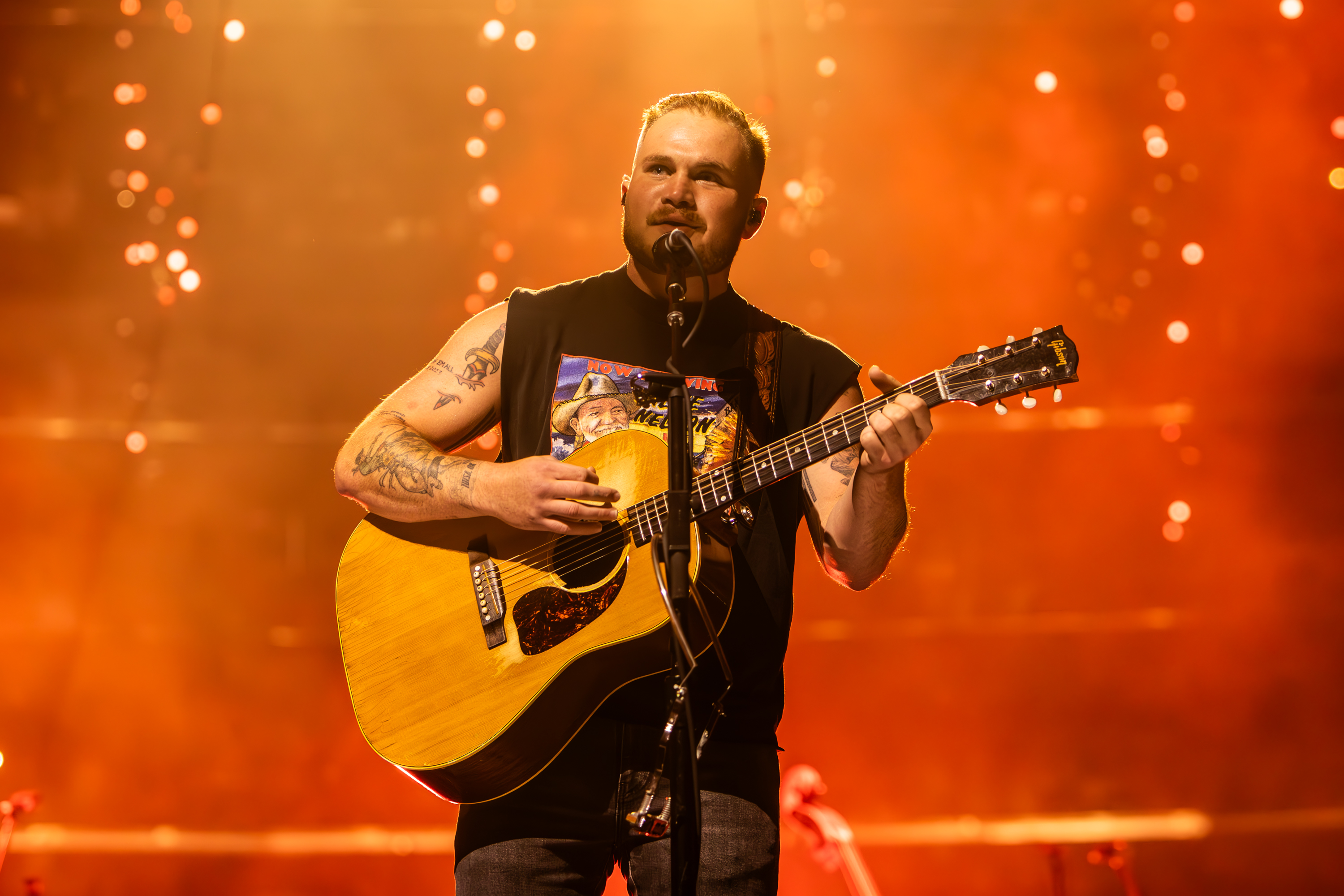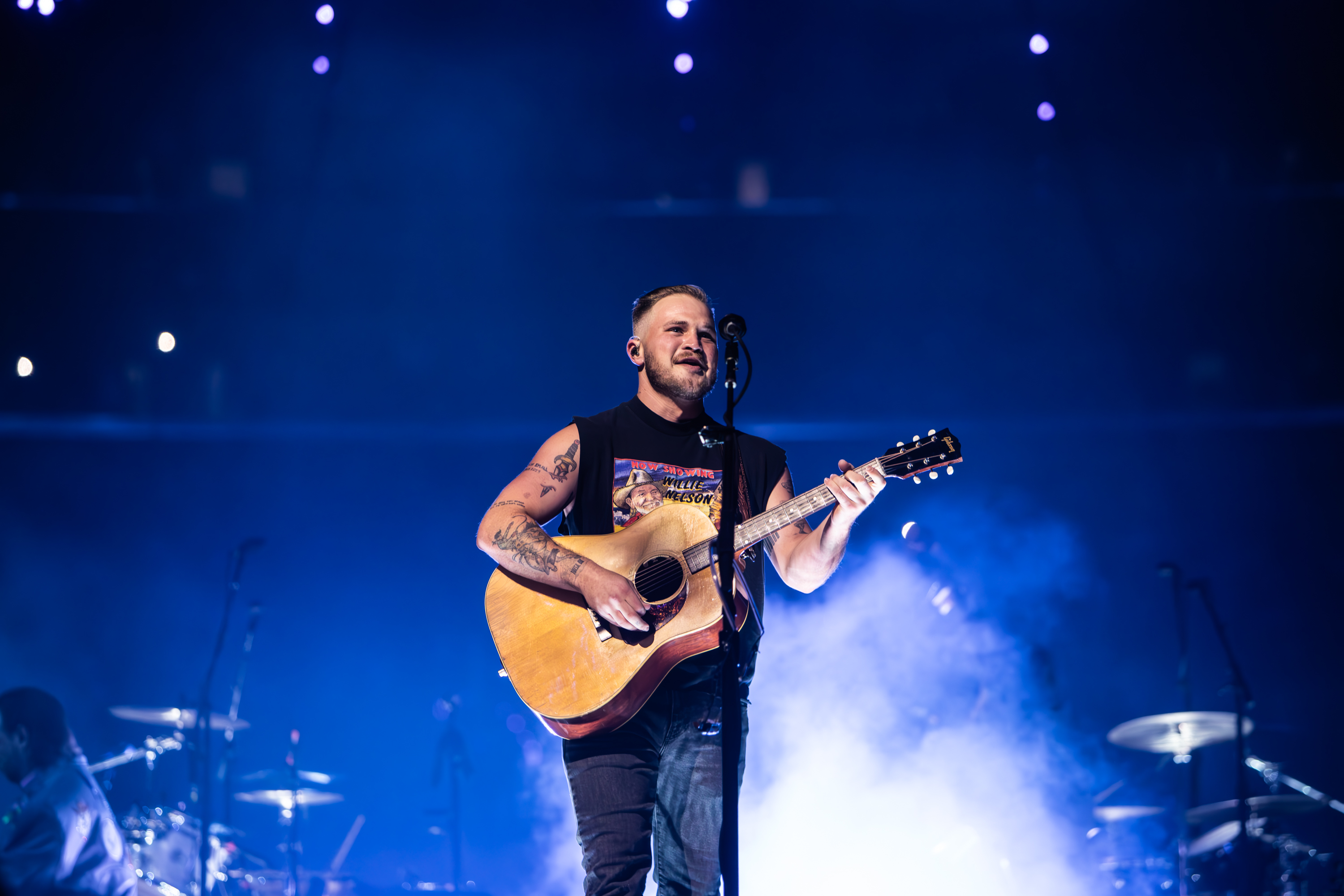 Zach Bryan is a Warner Music artist. Uproxx is an independent subsidiary of Warner Music Group.