Many people slander lovely Los Angeles as "a desert." While that's not technically accurate (it's more of a Mediterranean climate), there is some poetic truth to it. If you find yourself lost in the desert, clueless about where to find water, and stumble upon some juicy psychedelic mystery cactus, you're gonna wish you had a guide who knew the secrets of the badlands. The same goes for the city itself, if you don't know where the party's at, who's mixing the best drinks, which venues are hosting the best shindigs, or which chefs are serving the best food in LA, it's nice to have a guide handy.
Today, our guide is Los Angeles-based singer-songwriter, DJ, and classically trained pianist XIE (pronounced "Shay"). XIE is a rising force in the exploding US tech-house scene but when she's not rocking high-profile gigs like Coachella, HARD Summer, and EDC Las Vegas, she's touring LA's culinary scene — taking notes and mapping out her treasures. With AAPI Heritage Month upon us, we asked her to open this sacred journal and point us toward the best spots in LA to find some absolutely delicious Asian food. No need to aimlessly wander in a sea of traffic on the 101, read on to learn the exact spots for a 10/10 meal in everyone's favorite "desert."
XIE's latest banger Birds in Paradise is available for streaming, and make sure to be on the lookout for her upcoming single "'C'est La Vie' on May 26th!
JOY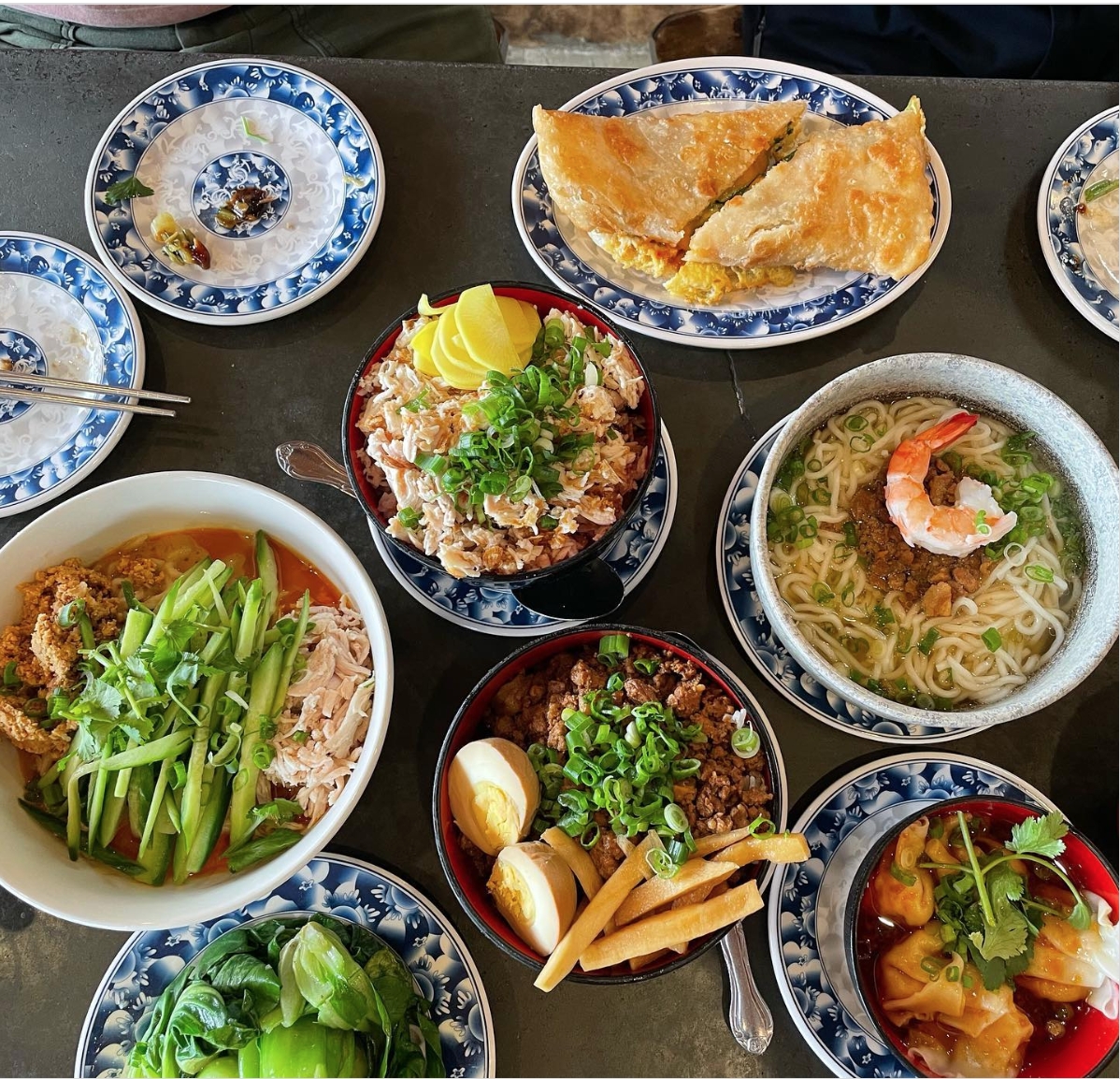 My Mom is from Taiwan and there are very few restaurants in LA that offer specifically Taiwanese cuisine, so it was very special to discover JOY during the pandemic. Located in the hot spot area of York Boulevard in Highland Park, this popular eatery offers some of the true joys of Taiwan's culinary offerings (pun intended but also so true) along with a casual neighborhood vibe. Some of my favorite items here are the dan dan noodles, clamshell bun, minced pork on rice, thousand-layer pancake, sesame scallion bread, and any seasonal vegetables they offer.
It reminds me of my childhood and all the mouthwatering Chinese/Taiwanese food I'd have in the Bay area, Chinatown, overseas, and at home with family. JOY will make you feel truly that!
Ohana BBQ
Ohana is the first place many celebrities including Frank Ocean, go to when they land in LA. You would never know that upon walking into the small Hawaiian-influenced Korean BBQ restaurant in Studio City, but boy does the food do the talking. I order the BBQ chicken bowl that comes over a bed of rice with a small side salad and one of the best macaroni salads I've ever had. If the reason a vegan didn't eat meat was that they didn't care for the taste, I swear this place could convert them. The way they grill their meat gives it the best smokey flavor and it's always so tender. My personal secret is pouring some of their salad dressing over everything and of course their hot sauce too.
Tatsu
I can't believe it took me this many years in LA to discover Tatsu! This place is the KING of ramen, I've literally never enjoyed one as much as I do here. My first experience was during a session I had at East West Studios where the studio runner recommended it – I think I still need to write him a thank you note. The flavors here are just unreal. Some of the many items I die for are Bold ramen, pork buns, and fried rice. From the flavorful broth to the thinly sliced tender chicken to the egg with a perfectly runny center, Tatsu is food for the soul and hits every time.
Teppanyaki Supreme
Whenever I drive by the Teppanyaki food truck I audibly gasp longingly, few places leave me feeling as satisfied as when I eat here. This mobile Hibachi grill is an absolute gem, think Benihana on steroids! My go-to order is the fried rice with shrimp, and I always get an extra side of garlic butter (which they already use to infuse insanely delicious flavor while cooking on the grill). They have incredible plates with lobster, steak, chicken + more too.
This mobile masterpiece is a real treat that everyone needs to discover!
Gokoku Vegetarian Ramen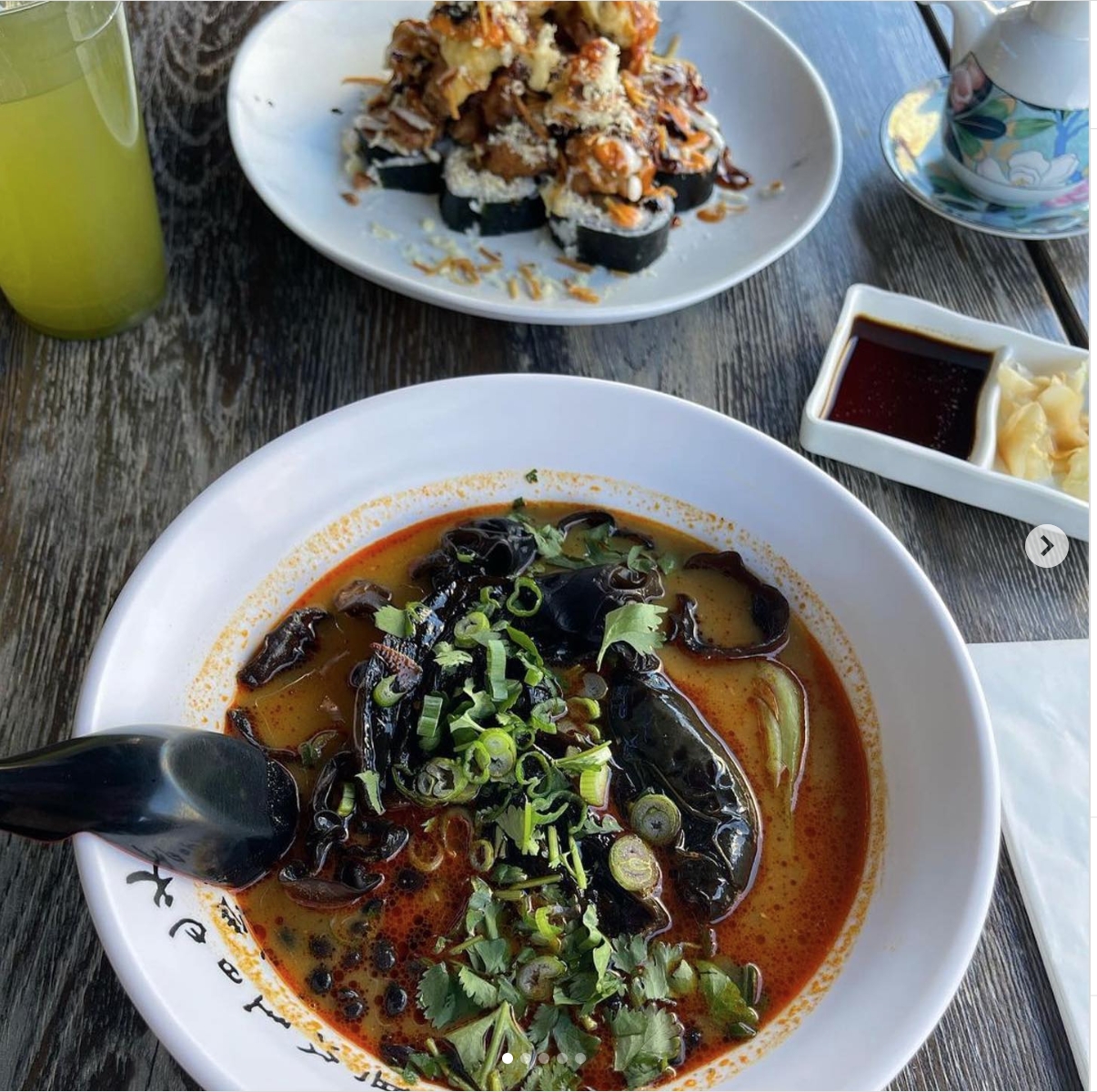 Who would know how good a meatless ramen spot could be?! This unassuming hidden gem near Universal City is super busy every time I go. I'm always so impressed with how much flavor they manage to pack into these ramens especially given that they're all vegetarian. Although they also serve sushi rolls and various appetizers, my absolute favorite item is the Mayu Garlic Jalapeño Ramen with an egg added of course.
Trust me this place will blow you away!
KazuNori: The Original Hand Roll Bar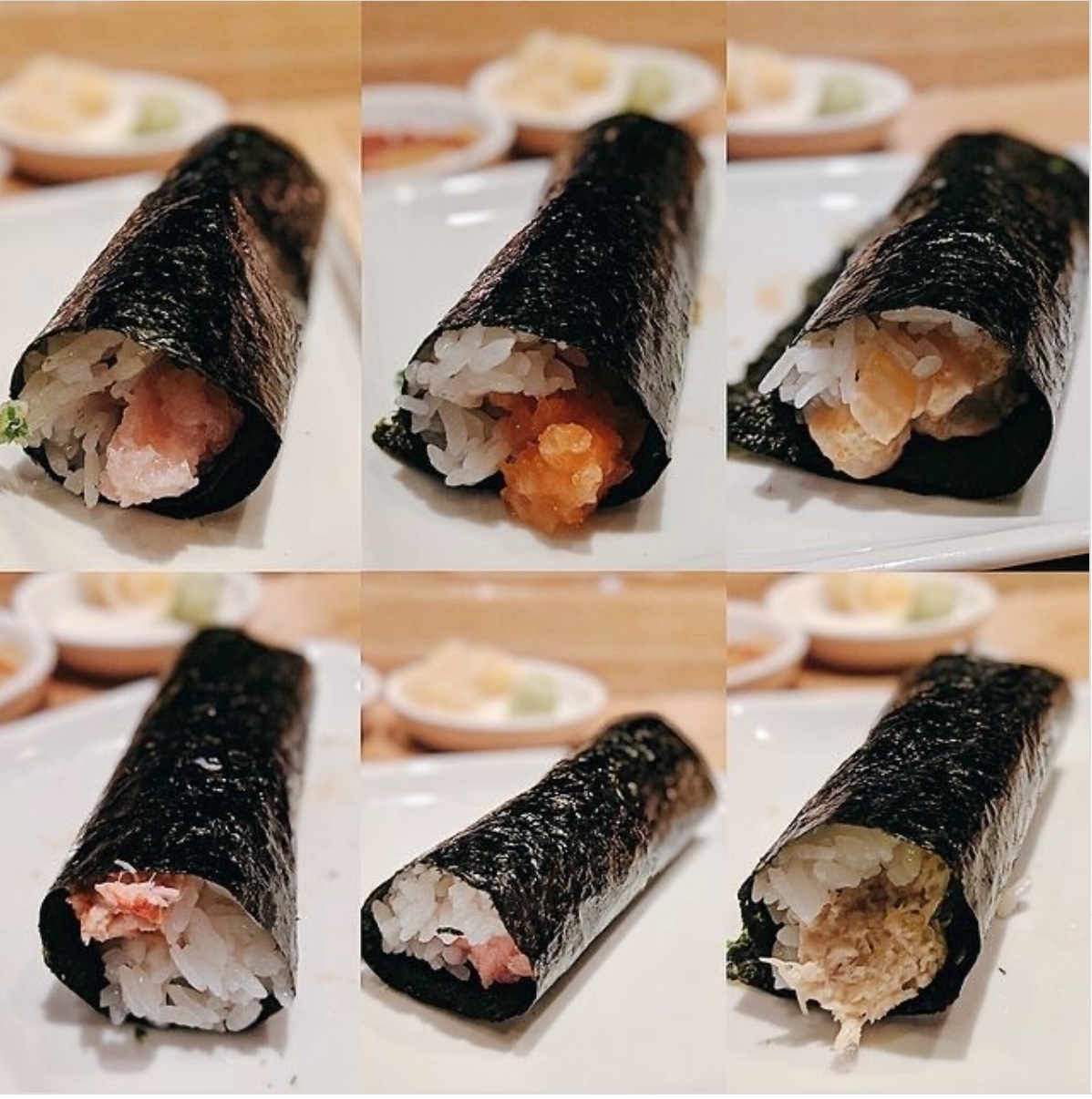 KazuNori is a unique experience within the famed Sushi Nozawa Group (SUGARFISH). Like its sister restaurants, the sushi's quality and freshness are next level and the best I've ever had. But what really excites me about Kazunori is that it's ONLY handrolls which that means more of my favorite thing – rice! And not just any rice, they meticulously perfected their own process that I swear produces THE MOST PERFECT rice I've tasted in my life. I love the unique bar-only seating too where diners sit around a square bar top facing the sushi chefs while they compile your rolls one by one, gracefully presenting them while the rice is hot and the nori is crispy. KazuNori is an absolutely delightful and one-of-a-kind experience in the world of sushi.