You know how to EAT THIS CITY. With top chefs as tour guides, you've learned how to scout out hot spots for breakfast and brunch, where to go for a delicious date night, and how to feast like a local liege in the cities you love. But where do you wash it all down? Do you know how to find the best brewpub? Uncover who makes the meanest bloody marys and the most sparkling mimosas?
You're about to find out. Welcome to DRINK THIS CITY!
This week we're jetting out to Austin, Texas. While Austinites may be devoted to keeping their city weird, it's clear that the local bartenders are equally devoted to keeping their drinking culture top shelf. There's more than enough watering holes to keep cocktail connoisseurs in their cups for months on end, so we're thrilled to have Caitlyn Jackson, Bar Supervisor at Geraldine's in Kimpton Hotel Van Zandt as our tour guide.
Belly up to the bar at Geraldine's and peruse a menu celebrating unique ingredients (think Martine honeysuckle, mascarpone foam, pine smoke), and favored classics with a distinctly Geraldinian twist (the house gin and tonic features Tanqueray gin, grapefruit, cardamom, rosemary, and Fever Tree tonic). Whether you like your cocktails playful or traditional, one thing you'll never be while drinking at Geraldine's is bored.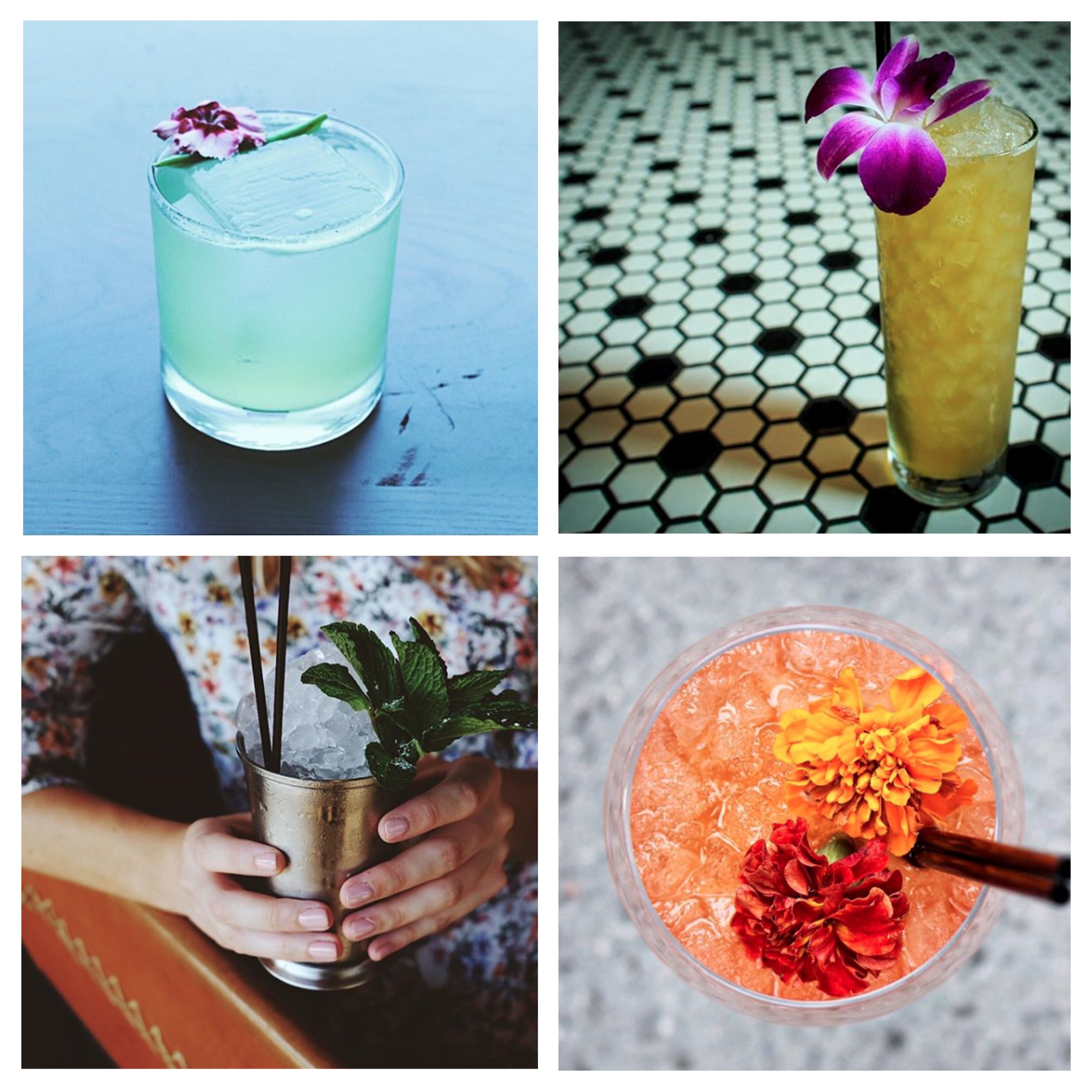 Once you've had a meal and a drink at Geraldine's, accompanied by live music, you'll be ready to explore all that Austin has to offer. Ready to drink this city with help from Caitlyn? Let's go!
BRUNCH COCKTAIL OR HAIR OF THE DOG
Taco More and Yellow Jacket Social Club
If I am flying solo, I go for a super spicy michelada from Taco More, a semi-hidden gem right around the corner from my house (because who wants to drive far whilst hungover?); and if I am brunching with a group, grabbing a bucket of mimosas on the patio at Yellow Jacket hits the spot. A mimosa combined with 'The Mister' and sun shining on your face with friends is the BEST hair of the dog.

MARGARITA
"My favorite place to get down on some margaritas is at La Condesa. They have a righteous agave selection with so many opportunities to do margarita variations. They have super fresh citrus juices (pineapple, watermelon, hibiscus); but my personal selling point has got to be their salt rims.

CLASSIC COCKTAIL
The Roosevelt Room is a must if you're looking for a wide variety of classic cocktails executed to perfection. They have even separated the menu into drinking eras. Plus you can't help but feel chic while you imbibe there. My favorite classic is a Hemingway Daiquiri (listed under the prohibition portion of the menu) which has light rum, grapefruit & lime juice, maraschino cherry liqueur, and lime oils. It's a crisp & refreshing sipper that's always a delight.
CRAFT COCKTAIL
Half Step does a fantastic job in regards to craft cocktails. It's a combination of atmosphere, friendly faces, and supporting our neighbors right down the street. Order the "Bartender's Choice" and let them shake up a favorite for you.
PUNCH
"That Party Last Night" at Midnight Cowboy is pretty killer. Tracy knows what's going on! It comes in a giant bowl and consists of overproof bourbon, Jägermeister, citrus juices, passionfruit, and is topped off with an IPA. The adornments are adorable and it's always a blast hiding away in the back room with friends and slamming back a punch together. Don't forget to make a reservation!

DIVE BAR
Nickel City has my heart on this one. A shot of Old Grand Dad Bonded and a pint of Coors Original sings to my soul.
PUB, TAVERN, OR BREWERY
Check out Friends and Allies Brewing. Grab am ImPeach beer (a peach saison-you'll get a kick out of the logo) and hang on the patio. Food trucks are available and it's conveniently located next door to Austin East Ciders if you're looking to make a crawl.
HOTEL BAR
"One Night in Bangkok" at Geraldine's. This cocktail is a crowd pleaser. Think vacation in a glass. We infuse vodka with lemongrass for five days, use clement coconut liqueur, fresh lime juice and add a touch of sugar. It's topped off with toasted coconut and lime zest. You can almost feel the sand between your toes. Then, head out to the pool deck to catch some rays with this delicious beverage!
THEMED COCKTAIL at IMMERSIVE EXPERIENCE BAR
I can only best describe Holy Roller as a skater girl/ punk rock all day brunch spot that will knock your socks off. The women who run the show at this joint are radical. The brunch vibe is centered around the 7 deadly sins which they feature through food and drink as well as eclectic displays. So fittingly named, my favorite drink is the "Bolivian Bible Thumper." It has Rujero Singani (a grape-based spirit from Bolivia), Chareau Aloe liqueur, grapefruit juice, egg white, and bitters. The singani is bright and very floral, the Chareau lends a sweet, botanical and almost minty flavor, while the egg white rounds out the acidity and herbaceous-ness with a silky texture.
SPARKLING COCKTAIL
I could drink a gallon of Aperol Spritzes. Please hold judgment. Check out Juliet, and grab some snacks in an intimate setting.
APERITIVO
Sherry!!! The nutty dryness of this aperitive sends me reeling for food. A nice amontillado accompanied with a pheasant or pork appetizer is divine. Talk about umami. My favorite place to indulge in this category is at Bullfight. Grab a glass of Hidalgo 'Naploeon' Amontillado sherry and a Jamon Iberico (aged 24 months) starter. Their cheese selection is always top notch too.
LOW-PROOF COCKTAIL
I thoroughly enjoy sipping on an Americano on the upstairs patio of Olive June. It's shaded by a giant oak tree and overlooks a quaint patio setting below. They have a killer happy hour from 4:30-6 additionally. An Americano consists of Campari, sweet vermouth, and club soda. These spirits have lower alcohol by volume percentages which means you can sip on a couple before facing the traffic-y ride home.
UNUSUAL COCKTAIL or COCKTAIL WITH SURPRISING INGREDIENTS
Shamelessly picking another cocktail from our list, "Mr. Roboto." We use Suntory Toki (which is a Japanese whisky), yuzu, sesame oil, orgeat, and a spritz of Shiro dashi. It's the quirkiest savory cocktail I have tasted to date. I've never had anything like it.
Thank you, Caitlyn, for taking us on a tour of Austin's best bars!
Like what you read? Check out Drink This City: San Francisco, Drink This City: New Orleans Drink This City: Miami, Drink This City: Honolulu, Drink This City: Detroit, Drink This City: Chicago, Drink This City: New York, Drink This City: Nashville and more!
Join us next week for more DRINK THIS CITY! Meanwhile, hit us in the comments — where should we travel next?