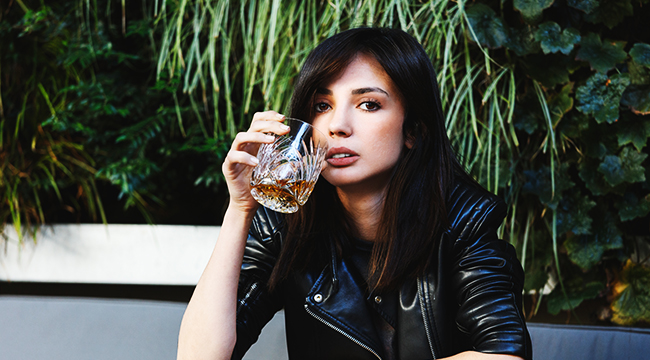 The "best bottle of bourbon" is a tough call to make. Bourbon is intensely personal. Our palates develop and evolve over our lifetimes, so naturally, the bottles we reach for change too. Still, there are a few high-end bottles of bourbon that transcend personal taste — demanding respect as the ultimate expressions of the spirit. Products that showcase craftsmanship of a higher order.
Great bourbon is a mix of corn-fueled distillate aged in new American charred oak for at least two years. There are other designations, too — with regards to the ABV the whiskey needs to be distilled, barreled, and bottled at — but that's a little too micro for our purposes here. What really matters is the nuance of the mash bill (recipe) and the mastery of unique barreling and, often, blending.
The ten bottles of bourbon below are all expressions we deem worthy of their hefty price tags. We're making a cut off at $50 per bottle on the low-end to give us a place to start. From there, we're looking at the flavors, textures, and sips we keep coming back to, regardless of cost. Let us know your favorite bottle of the good stuff is in the comments.
BULLEIT BOURBON 10 YEAR
Story: Bulleit Frontier Bourbon has been dominating the mainstream American whiskey movement for a while now. They're best known for their entry-level bourbons and ryes — each of which gets the job done. They're also known for a fairly unique mash bill. Their bourbon is 68 percent corn, 28 percent rye, and four percent malted barley. This helps the brand stand out with its rye-driven spiciness.
Tasting Notes: The rye content gives Bulleit bourbon a clear spicy edge that brings a nice depth to the sip. Their Ten Year expression has a subtly to it. There are clear classic notes of oaky vanilla up front. Hints of maple syrup earthiness, clove and nutmeg spiciness, and baked apple tart/sweetness fill out the body. The finish is a sweet alcohol burn that never overwhelms.
MICHTER'S SMAL BATCH BOURBON
Story: Michter's consistently makes some of the clearest and brightest whiskeys on the American market. The master blenders and bottlers pull whiskey from the Brown-Forman distillery in Louisville, Kentucky and, through their barreling program, create little masterpieces — especially in their small batch bottlings.
Tasting Notes: Stone fruit orchards are up front alongside honey sweetness, buttery caramel, and clear vanilla oak. The corn comes through on the taste with a mildly sweet edge followed by rich dried fruit. Finally, the sip ends with a blend of cinnamon spice and butterscotch buttery sweetness.
OLD FORESTER 1920
Story: Old Forester was one of the only distilleries that continued to run during America's dark dance with Prohibition. This bottle takes us back to that time. The recipe mimics the bourbon they were distilling, aging, and bottling in the 1920s, allowing us to time travel via our palates.
Tasting Notes: There's a slight rough-around-the-edges essence that feels old. The vanilla spice is present along with a bright fruity nature. There's a warmth to the sip that conjures big baking spices like cinnamon, nutmeg, and allspice. In the end, there's a hint of smoke next to creamy caramel and warming alcohol burn.
BAKER'S KENTUCKY STRAIGHT BOURBON WHISKEY
Story: Baker's, part of the Jim Beam small batch collection, is a tasty sip of bourbon that hits all the right notes. The bourbon is made with Jim Beam's specialty yeast strain, giving it an extra layer of uniqueness. The high proof whiskey (53.5 percent ABV) is aged for seven years and continually wins top awards around the world.
Tasting Notes: There's a fatty nut feel up front alongside old library leatherbound books, rich butterscotch, and mild orange. Then a mild balance of spicy black pepper sits next to a corn caramel and vanilla oakiness. Orange zest, creamy caramel, and cinnamon spice end the sip with a nice hit of warming burn.
BALCONES TEXAS BLUE CORN BOURBON
Story: Balcones releases their Texas Blue Corn Bourbon once a year, so you're going to need to keep your eyes out for this one. The bourbon has a blue corn mash bill that brings big Texan flavors to the whiskey. The whiskey is then aged in charred and toasted new American oak, giving it a rich depth of color and taste.
Tasting Notes: There's a clear sense of roasted blue corn front-and-center. Then clear bourbon notes of vanilla, crème brûlée, and echoes of smoke come through. A spicy burn comes in at the end that's deliciously subtle with a nice earthy corn finish.
NOAH'S MILL BOURBON
Story: Noah's Mill is a high-end expression from the Willet Distillery in Bardstown, Kentucky. The spirit is aged in new American charred oak for up to 15 years, though more recent bottlings have dropped an age designation. The whiskey is bottled at a fairly high ABV of 57.15 percent. Don't let that scare you away. This is one smooth sip of whiskey.
Tasting Notes: Dark cherry, old library leather, and grassy maple lead the way. The sip gets richer as it goes along with fatty hazelnuts, spicy cinnamon and nutmeg, and a creamy caramel velvet texture. The vanilla oak comes in at the end with a nice dose of black pepper bite and corn-centered alcohol warmth.
BELLE MEADE SHERRY FINISHED BOURBON
Story: The Nelson brothers brought back the Belle Meade brand when they reopened their family's Prohibition-shuttered distillery in 2011. Their Belle Meade is a blend of bourbons that are finished in Oloroso sherry casks — a unique strategy that helps their expressions reach new heights of what bourbon can be.
Tasting Notes: There's a clear fruity wine brightness up front with a nice dose of sherry sweetness. A super smooth feel takes over as notes of bourbon vanilla mingle with notes of sherry fruit caramel. Cloves, plums, and clumps of wet brown sugar come into play before the sip fades into a nice, mellow warmth.
JEFFERSON'S OCEAN AGED AT SEA CASK STRENGTH
Story: This really feels like a gimmick. But, bear with us, this really is a special bourbon. The whiskey is barreled for six to eight years and then spends months at sea on the deck of a ship, sailing through five continents. There is a tangible flavor note added to the well-traveled bourbon, making this one of the better sips on the market.
Tasting Notes: This whiskey starts with a nice hit of buttery caramel with a sweet raisin edge. The caramel turns to burnt toffee with a buttery nature. A lot of spice comes in next — ranging from oaky vanilla to rich allspice and cinnamon. Finally, there's a spicy warmth on the end that has a very distant whisper of that sea salt brine (which feels almost like Scotch, by nature).
GARRISON BROTHERS SINGLE BARREL TEXAS BOURBON
Story: Garrison Brother's single barrel program was so successful at their distillery, they had to start making enough for those of us not in driving range. The mash bill of 74 percent Texas white corn is cut with 15 percent red winter wheat and 11 percent Canadian malted barley, giving this one a unique taste. Be warned, there are a very limited number of bottles released every year.
Tasting Notes: This is a classic bourbon. Butterscotch greets you. That's followed by dialed in notes of vanilla, woody oak, and earthy nutmeg. The finish leans back into the warmth of the oak and vanilla with a rich caramel edge.
KNOB CREEK LIMITED EDITION 2001
Story: Knob Creek Limited Edition 2001 represents the passing of the torch from one master distiller to the next. This is expertly crafted booze that hits all the notes of a classic bourbon. Nothing is overdone here. It's dialed in yet fleeting — bottles of the 14-year aged whiskey are dwindling as they reach more and more home shelves.
Tasting Notes: Honey caramel dominate up front with hints of oaky vanilla. Ripe peaches and plums come in next leading to a palate of toasted oak, Christmas spices, creamy honey, and an almost salty umami edge that leans towards a hard cheese. Wood comes in on the warm backend, with an easy honey sweetness and mild pepper spice.
EDITOR'S PICK: HEAVEN'S DOOR 10-YEAR TENNESSEE BOURBON
Story: In general, Heaven's Door seems to be much more than a cash grab for the legendary Bob Dylan. This is a very serious spirits brand, with a strong team, and the great troubadour is obviously more involved than name-only. Three of the company's four expressions hit that $50-60 dollar range, but this one is quite a bit more pricey. It spends three extra years in the barrel, compared to the regular Tennesse Bourbon and that extra time is noticeable in the deeper notes evident in this expression. It's also delivered with two sets of printed Dylan lyrics, making this something of a collector's item (or at least cool conversation piece).
Tasting Notes: This dram starts out with strong whiffs of bright fruit — you almost get a pineapple/ papaya sense early on. From there, things settle down a little — into the white-oak forests of the Tennesee backwoods. You're hanging along the riverbank, someone is smoking a pipe nearby, you can smell the soil because it rained last night… you get the idea.
The finish is back to the sweet notes, some of the fruit returns but more like a fruit cake or even a rum cake. It's a fun bottle with bold enough notes that newbies can discuss it with ease.