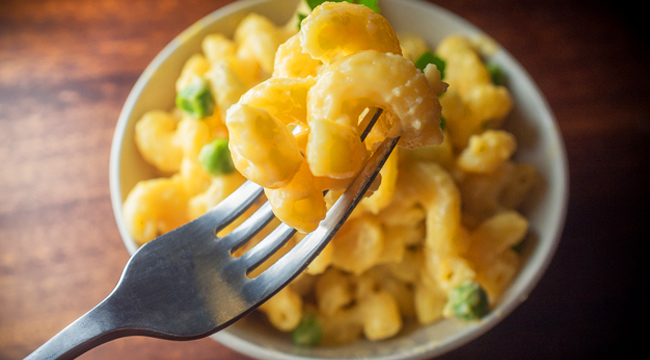 It's hard to deny the nostalgic pull of a great bowl of mac and cheese. Some may call it a juvenile indulgence or overly basic — but to those naysayers, we say, nah. Cheese. Tastes. Amazing. Even in powdered form.
Macaroni and cheese has a deep history in our culinary past. A recipe for the dish appears in some of our oldest surviving cookbooks. It's a fast, satisfying way to deliver some nourishing starch and lush protein into the system. It's warming and, perhaps, the epitome of comfort food.
As easy as it is to whip up some pasta and cheese in any kitchen, boxed mac 'n cheese has become a staple of many pantries across the land. So, we had to ask ourselves, which boxed mac and cheese actually deserves a place on that pantry shelf? And, that's a legit tough question. Different boxes have different pluses and minuses. You have to consider powdered cheese mix versus the creamy packets of processed cheese. Then there's shells vs. macaroni vs. every other pasta shape debate.
With so many choices out there today, we decided to do you all a solid and break down our absolute favorites.
10. Whole Foods 365 Organic Macaroni & Cheese
https://www.instagram.com/p/BHI2ZIOA_wB/
Whole Foods brand 365 is a damn good box of mac and cheese. It's fairly cheap by Whole Foods' standards. But, it's not breaking any new ground. It's a good, standard box of mac & cheese to have on hand, but there is a plainness to it. You won't be dancing in the streets with comfort food glee, but you will be pretty satisfied, in the end.