The best cooking competition shows offer a mix of drama, high-stakes, and delicious-looking food. It's a delicate balance that's easily toppled. Some shows nail it and become part of the international zeitgeist like The Great British Bake Off. Others seem poised to be surefire wins with big names and enough cash to make anything happen yet they fizzle — remember the Anthony Bourdain and Nigella Lawson led show The Taste? Us either.
So what's the most watchable cooking competition show on TV? Uproxx fav Top Chef? Chopped? Nailed It!? We popped over to Ranker to find out what the people love watching right now. After well over 20,000 votes a top ten emerged. Sadly, Nailed It! ranked 40th while Lawson and Bourdain's The Taste clocked in at 23. Oophf. What the hell do the masses know, anyway?
Still, the list offers some fun conversation fodder with an enticing group of cooking comps hitting the top ten. Each one has a little something different to offer and is worth seeking out, especially if you need something new to binge.
10. Cupcake Wars (Food Network)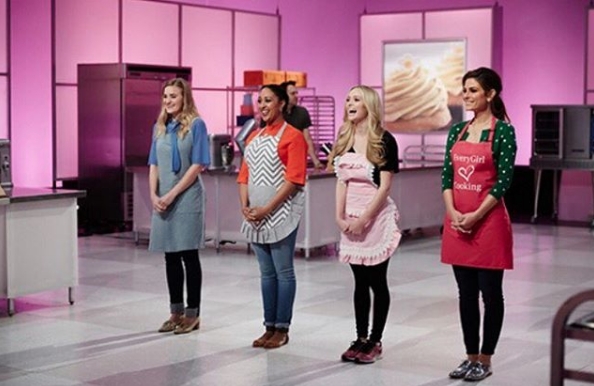 Cupcake Wars is a classic baking show. Four professional bakers gather in a studio and go to war, baking cupcakes over three rounds. Round one is all about the taste. Round two is about baking three cupcakes which are judged by taste and presentation.
Then, amazingly, the last two bakers left enter round three to cook 1,000 cupcakes in two hours flat. The winner takes home $10,000 cash, which isn't a bad paycheck for a couple of hours of baking cupcakes.
There are ten seasons with 125 episodes to choose from. FOU (friend of Uproxx) Justin Willman hosts most of those.

9. Cutthroat Kitchen (Food Network)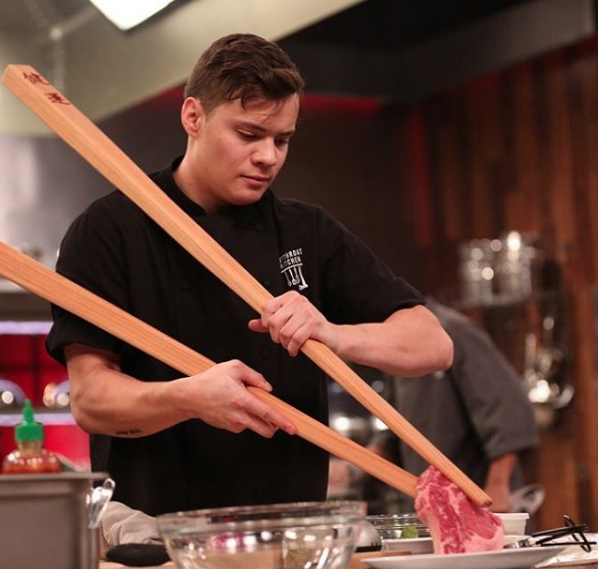 Alton Brown's Cutthroat Kitchen was a bit of a knock-off of Chopped wherein contestants received $25,000 at the beginning of each episode. The cooking contestants could then buy methods to sabotage the other three cooks while they cooked.
Whatever cash the winner of the competition had left over from that 25K at the end, they got to take it home as the prize. This show got a bit crazy sometimes as evidenced by the above photo.
There were 15 seasons (over only four years) with 190 episodes to choose from.
8. Chopped Champions (Food Network)
The success of Food Network's Chopped cannot be denied, but more on that later. There are a gazillion episodes of that show.
The show's success has led to an array of spinoffs. One of the earliest was Chopped Champions. Each season sees 13 previous winners returning to face-off yet again for that sweet, sweet cash. Overall, the show is a little more refined and dialed towards the food since the winner's stories have already been told, making this a breeze to watch.
There were six seasons/tournaments with 24 episodes to choose from.
7. The Great British Bake Off (Channel 4)
The Great British Bake Off hits that perfect balance of eye-catching food, low-stakes drama, and high-stakes outcomes. The show is a phenom on both sides of the pond with a fiercely loyal fandom.
Each episode sees amateur bakers contend with three challenges — a signature bake, a technical challenge, and a show-stopper — in an effort not to be eliminated. By the end, only three bakers are left standing for the finale and one is chosen as Britain's Star Baker.
There are nine seasons with 84 episodes and 28 (!) specials to choose from.
6. Top Chef Masters (Bravo)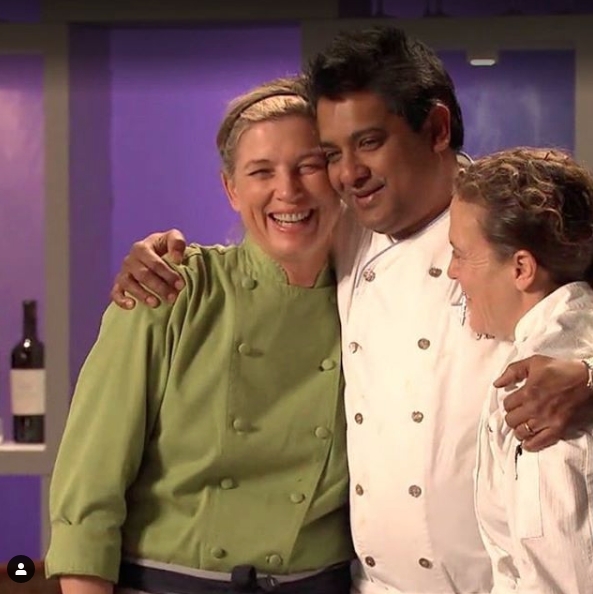 The Top Chef spin-off, Top Chef Masters, was a dailed-in version of the hit Bravo cooking competition show. The show's tone was largely the same but the feel was vastly different.
Top Chef Masters saw well-established and/or celebrity chefs going through the Quick Fires and Eliminations Challenges with a real sense of pride. There wasn't the hunger of the young Cheftestants from Top Chef in search of a career. There was more of an "I'm-too-seasoned-to-screw-this-up-vibe." It's a fascinating watch.
There were five seasons with 41 episodes to choose from.

5. Iron Chef America (Food Network)
Iron Chef America basically takes the feel of a UFC match and transplants that in the competitive food world. There's even punch-by-punch commentary from Alton Brown.
Each chef has 60 minutes to cook five dishes around a single ingredient and, usually, a melee ensues and amazing food is cooked. It's a great watch that'll draw you into an easy binge.
There were 13 seasons with 205 episodes.
4. Hell's Kitchen (Fox)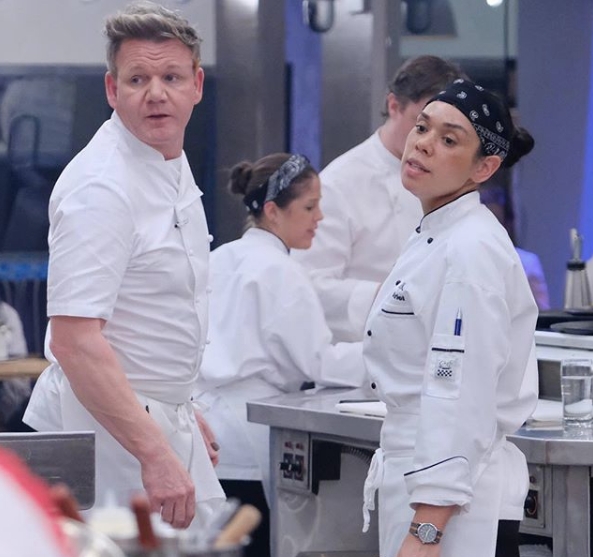 Hell's Kitchen is an intense show. Chef Gordon Ramsay's competition show has birthed endless memes thanks to the chef's fiery demeanor.
Basically, 12 to 20 contestants gather in a warehouse in Los Angeles to compete for a chance to get a job as a head chef. Meals are cooked and served. Ramsay yells and there's a lot of ABBAB (always be belittling and berating … RIP Bourdain). The show gets oddly addictive as the season wears on and the competing chefs dig deep for that job.
There are 18 seasons and 282 episodes.
3. Chopped (Food Network)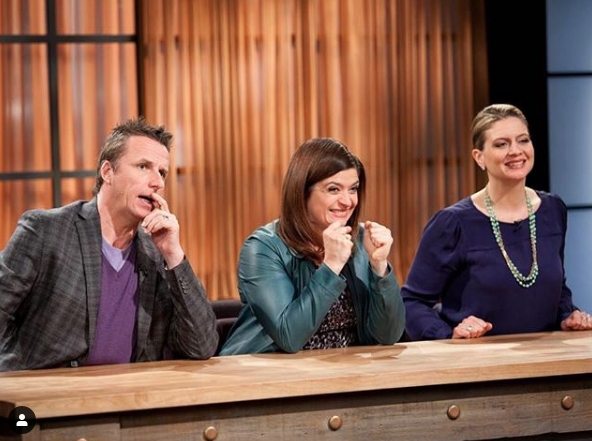 The brilliance of Chopped is in the fact that you get a winner at the end of every episode. You don't need to sweat out an entire season of TV to see who's going to take home the prize. That makes Chopped amazingly watchable on a raining Sunday afternoon.
The competition sees four contestants vying for $10,000. Chefs are eliminated through an appetizer, entrée, and dessert challenge until one chef is left standing.
There are 41 (!) seasons with 466 episodes and 26 specials.
2. Top Chef (Bravo)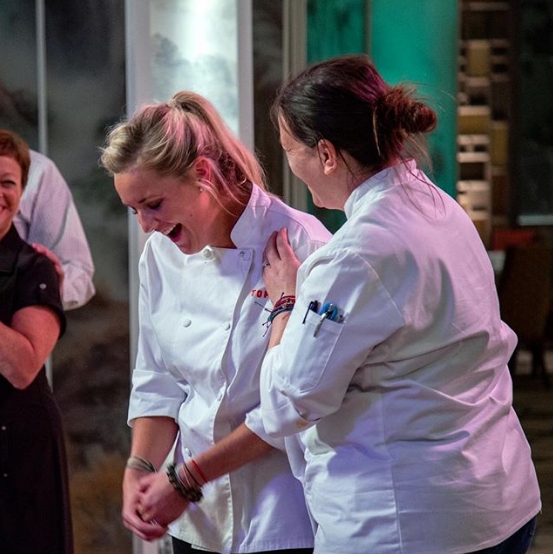 We don't know, masses. This feels like a pretty big upset for Top Chef. Number two, really?
The iconic Bravo cooking competition show centers around 16 (or so) Cheftestants as they vie for the title of "Top Chef" and a handsome sum of $100,000 alongside a feature in Food & Wine magazine. Each season is a trudge for the chefs to the finish line as they march through Quick Fires for extra cash and advantages and Elimination Challenges where they show up or go home. There's rarely a dull moment.
There are 16 seasons with 244 episodes. They are way more enjoyable if you read Vince Mancini's reviews along with them.

1. MasterChef (Fox)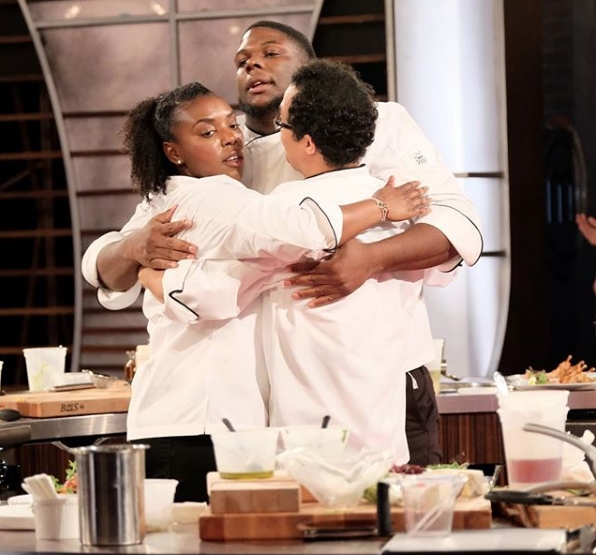 Okay, MasterChef is a really addictive cooking competition show. The idea of pitting home chefs against professionals was a genius stroke that redefined the format. We have to give it that.
That ripple allows the show to veer into more common (and repeatable at home) territory as the contestant battle for $250,000. Also, MasterChef is a place where host Gordon Ramsay can be a lot more empathetic and even, gasp, sympathetic towards the contestants on his show. It's actually kind of refreshing.
There are nine seasons with 180 episodes to choose from. Also, don't sleep on MasterChef Junior. It's delightful.