Last Updated: September 13th
Ever since Julia Child's syndicated cooking show premiered on PBS, American attitudes towards our stoves have been steadily evolving. These days, even casual home cooks know how to ready an emulsion and can whip up a roux in their sleep. That makes food TV the perfect "comfort watch" — easy on the eyes and instructive at the same time.
You can find both cutting edge shows and historical curiosities, streaming on Hulu, which has an ever-growing library of food shows from around the world. Here are ten of our favorite food shows streaming on Hulu right now.
Related: The Best Cooking Shows On Netflix Right Now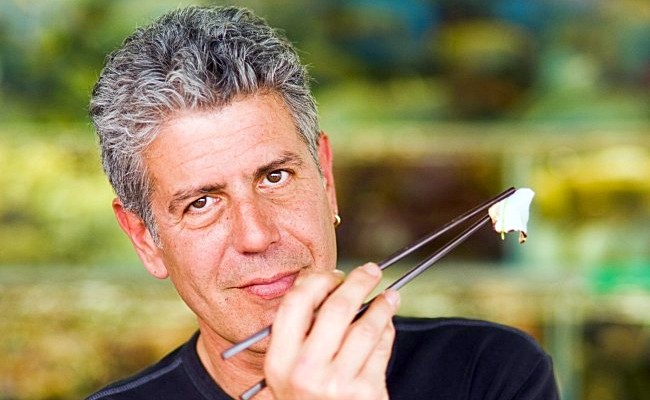 1. Anthony Bourdain: No Reservations
2 seasons, 30 episodes | IMDb: 8.4/10
A precursor to his Parts Unknown days, Bourdain's travels in No Reservations are strictly about his love of food. He hops from fermented shark in Iceland to crawfish in Texas with ease, focusing on the delicacies in each of the cities/countries he visits and what they say about the culture and the people living there.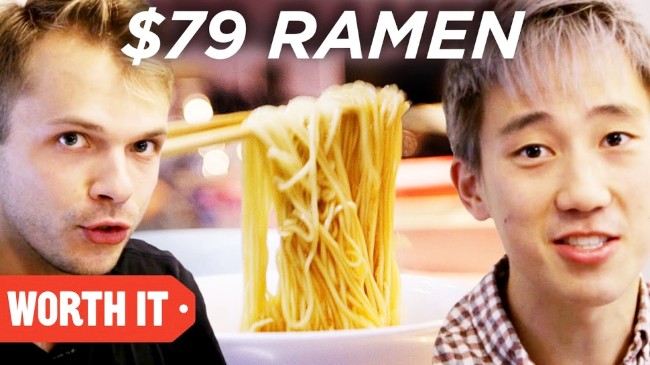 2. Worth It
5 seasons, 47 episodes | IMDb: 8.7/10
This Buzzfeed series takes a wholly inventive approach to the classic food show formula. Food lovers Steven and Andrew, along with cameraman Adam, try delicious foods at three prices: affordable, middle tier, and luxury. At the end of each episode, they decide which gave the most bang for their buck. Each installment clocks in under 20 minutes which makes this a perfect binge-watch and the guys answer some tough questions about food. Like, is a $1000 bagel really better than a $1 bagel? These are the mysteries we all need answered.
3.Top Chef
15 seasons, 231 episodes | IMDb: 7.6/10
If you're not following Vince Mancini's recaps of America's premiere show about cooking and backstabbing, now's a good time to get caught up on all fifteen seasons. Oh, and they've also got a long run of Top Chef: Masters on Hulu to boot. Do it to experience the joy, yet again, of rooting against Ed and Marcel.
4. The Wine Show
2 seasons, 20 episodes | IMDb: 8.9/10
Technically, this show is about wine more than food, but it pays to know how to pair a glass with a hunk of premium meat right? The real appeal of this series, which follows Matthew Goode (Downton Abbey) and Matthew Rhys (The Americans) as the galavant across the Italian countryside, sipping Chardonnays and Merlots, nibbling on delicacies, and learning the ins-and-outs of the wine trade is the chemistry between the two men. Rhys is a giggling mess half the time and Goode is a cheeky bastard.
5. Chopped
12 seasons, 153 episodes | IMDb: 7.5/10
Chopped has all the ingredients of a truly great cooking show. It's got a likable host, a rotating trio of knowledgeable and sharp-tongued judges, and it regularly features contestants whose talents match their inspiring backstories. Things can get heated quick in this competition series, which asks home cooks to prepare three dishes using "secret" ingredients they're only allowed to uncover once the timer starts counting down, but ultimately, it's up to a few professionals to make the final decision on who gets chopped.
6. Beat Bobby Flay
5 seasons, 61 episodes | IMDb: 6.2/10
Watching an amateur chef go head-to-head against a professional in front of a studio audience sounds like a recipe for disaster but somehow, Bobby Flay's reality competition never seems too one-sided. Sure, Flay comes out on top more times than not after tasking two home cooks with battling it out in the kitchen to see who will cook against him in the final round, but the guy gives his lower ranking chefs their due, complimenting them, encouraging them, and yes, trash talking them.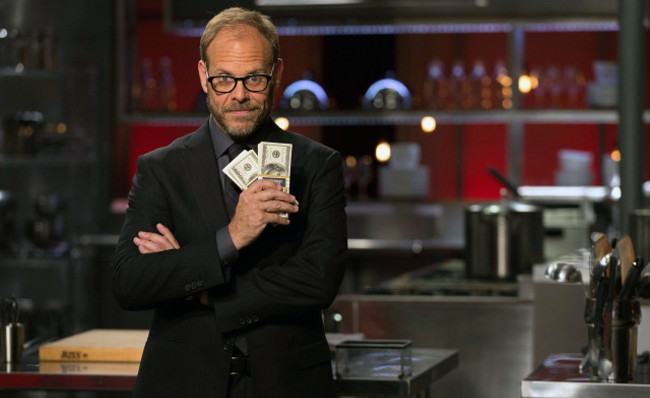 7. Cutthroat Kitchen
7 seasons, 91 episodes | IMDb: 7.2/10
Alton Brown hosts what amounts to Chopped With Whammy Rounds, as four chefs compete to win $25,000. But the twist is, they can spend their prize money to handicap their opponents, taking away ingredients, adding unnecessary steps, or just annoying them. Basically, if there's ever been a moment where you've wished an obnoxious cooking show contestant bad karma, this show is for you.
8. Guy's Grocery Games
4 seasons, 45 episodes | IMDb: 6.1/10
Yes, Food Network staple Diners, Drive-Ins, And Dives is also on Hulu, but for our money, this oddball game show, a mix of Supermarket Sweep and cooking competition, is weirdly even more soothing and fun. (Even if we're completely convinced that pyramid is rigged. How do they get the worst ingredient every time?)
9. Bizarre Foods With Andrew Zimmern
5 seasons, 24 episodes | IMDb: 7.9/10
Another pioneer, well before Anthony Bourdain was acting like nobody went places and ate things, Zimmern was going to places and eating whatever they handed him. The title of the show may have been a little judgy, but Zimmern himself was an open-minded, thoughtful food advocate who encouraged Americans to eat something a little, or extremely, different.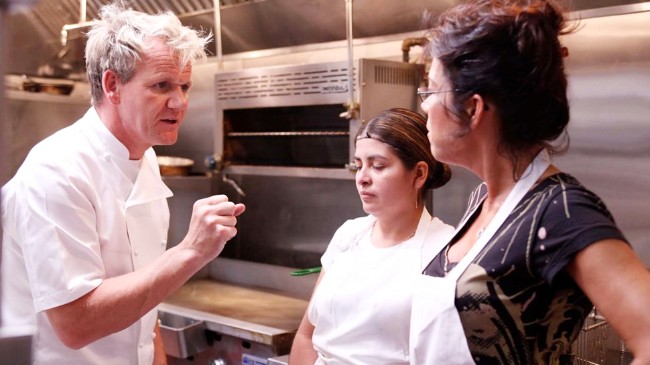 10. Kitchen Nightmares
6 seasons, 92 episodes | IMDb: 7.4/10
Gordon Ramsay's earned a reputation for being a bit of a prick in the kitchen but that attitude serves him well on this show, in which he visits failing restaurants across the country and helps them get back on their feet. The stories can be heartbreaking, frustrating, or a bit of both, but count on Ramsay to deliver his no-nonsense attitude and revamp these tired eateries.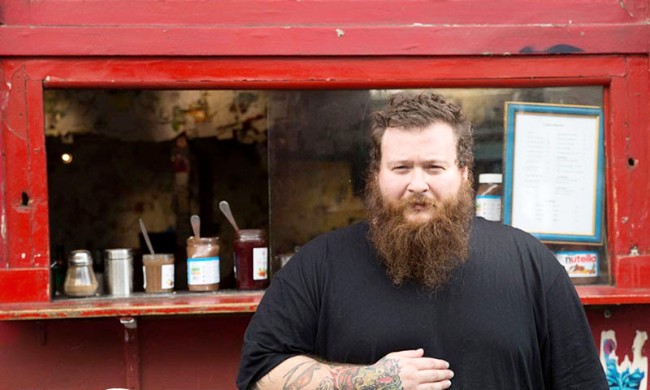 11. F*ck, That's Delicious
3 seasons, 30 episodes | IMDb: 8.1/10
Granted, the rapper Action Bronson is an unlikely guide to the food world. But before he hit the stage, he was a professional kitchen worker. And his tour of the smaller spots in the cities he visits (paired with the hilarious chemistry between himself and his team) makes for a show that often lives up to its title
12. Burgers, Brew, and 'Que
3 seasons, 25 episodes | IMDb: 8.1/10
Michael Symon goes shamelessly and joyfully carnivore in a tour of the country that focuses on barbecue joints, burger places, and craft beer. Particularly useful is the Symon Says segment, which highlights his favorite dishes and a good beer pairing.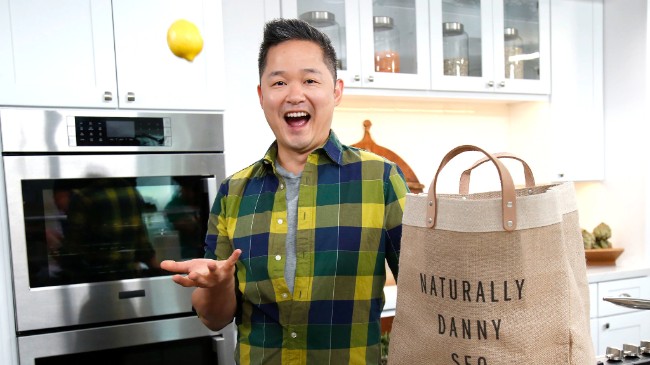 13. Naturally, Danny Seo
3 seasons, 59 episodes | IMDb: 8.8/10
An all-ages show aimed at teaching kids (and parents who are new to this whole vegetarian thing) the basics of eating healthy, how to pair it with exercise, and how to keep your kitchen as green as you can. It's definitely for kids, and thus is fairly basic, but it's a great Saturday morning show for families.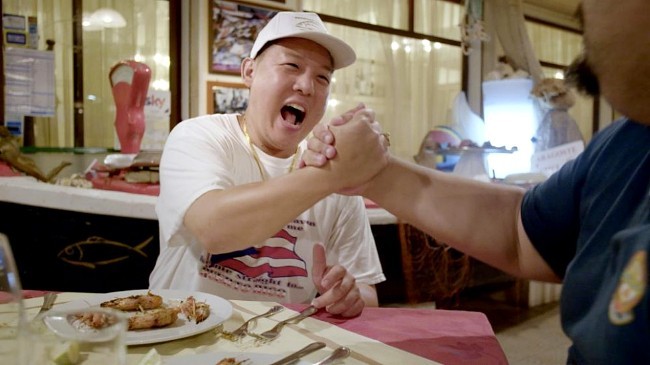 14. Huang's World
2 seasons, 18 episodes | IMDb: 7.8/10
Eddie Huang's name might sound familiar, especially if you're a fan of ABC's Fresh Off the Boat, the show based on his early beginnings as a child stuck between two cultures. The real Huang though is something of a foodie, as this Viceland series proves. From exploring ethnic food in Toronto to studying L.A.'s history of drive-thru joints, Huang excels when he's teaching his audience about cultural norms, how they relate to the food we love and doing it all from a unique point of view.
15. Tasty 101
4 seasons, 33 episodes
You know those Facebook videos you scroll past, usually involving easy recipes geared toward people who are constantly making some sort of casserole? Well, Tasty 101 takes that format and turns it into a quick, simple cooking education for new cooks. Not sure how to handle a knife, roast in a cast iron, or otherwise work in the kitchen? Now you do.